Don't miss the latest stories
Share this
Disney AI Poster Trend Drives Microsoft To Alter Bing Image Creator
By Mikelle Leow, 20 Nov 2023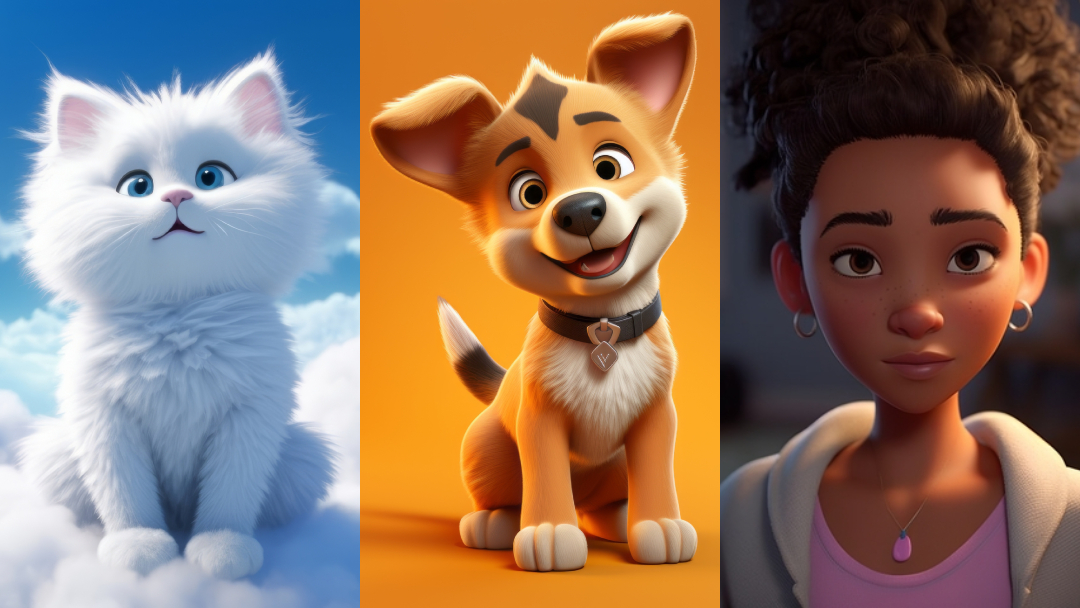 Illustrations 297677818, 283175153, 291280580 © Stockeeco | Dreamstime.com
Microsoft is steering clear of the dog house after its Bing Image Creator tool became the catalyst for a viral social media trend involving AI-generated movie posters inspired by Disney and Pixar films.
The phenomenon, which spread rapidly across platforms like Instagram and TikTok, typically saw users crafting faux movie posters with their pets in styles reminiscent of the animation studio by simply entering prompts like "a Disney Pixar-inspired movie poster."
View this post on Instagram
Fur parents could instruct the artificial intelligence art tool to add movie titles to these creations, resulting in them mimicking real promotional posters.
View this post on Instagram

However, the trend further solidified worries about potential copyright issues, as many of the AI-generated artworks prominently included Disney's logo. Questions linger about whether its AI models were trained on Disney's content without authorization.

The House of Mouse reportedly expressed concerns about copyright or intellectual property infringement, although the company has not publicly commented on the matter. Regardless, it does have grounds to be apprehensive since the Disney wordmark is trademarked.

In response, Microsoft initially blocked the term "Disney" from being used in the image generator. Users trying to create Disney-style images were met with a message stating that their prompt violated the tool's policies.

However, the tech giant later adjusted the tool's approach, allowing the term "Disney" but with a twist. The AI now alters the text and logo in the generated pictures, resulting in blurred, scrambled, or misspelled versions of the famous branding.

This episode shines a spotlight on the complex copyright issues emerging in the creative world in the age of AI. Previously, Microsoft announced that it would assume legal responsibility for customers caught up in copyright suits due to material generated by its AI offerings. Its move to jumble up the Disney logo in works might be an attempt to prevent a barrage of indemnities.

[via Ars Technica, PCMag, TechSpot, images via various sources]
This article was crafted with assistance from an AI engine, and has been manually reviewed & edited.
Receive interesting stories like this one in your inbox
Also check out these recent news