Don't miss the latest stories
Share this
Vogue Gets Ridiculed After Claiming Bella Hadid 'Brought Back Wired Headphones'
By Izza Sofia, 31 Dec 2019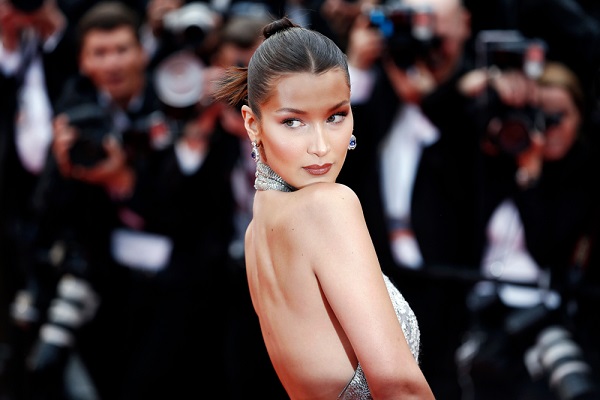 Image via Andrea Raffin / Shutterstock.com
Internet users
are mocking
Vogue
magazine for suggesting that wired headphones recently went out of fashion, only to make a comeback after Bella Hadid was spotted wearing them.
To combat
the chilly weather, Hadid wore an all-gray ensemble featuring a gray tracksuit top with joggers and a double breasted gray coat. While her outfit was highlighted by the publication, it zeroed in solely on her white wired headphones on social media.
Vogue tweeted,
"Forget AirPods—Bella Hadid is bringing back the wire headphone."
The tweet was ridiculed
by many social media users, who argued that the wired earpiece trend never went away.
"Wire headphones
never went out of style," a Twitter user argued. "The connection is cleaner, faster and no disruptions."
"Bringing back?!
Did they ever go away?" another Twitter user asked. "She can't bring it back when wired headphones never left," another said.
Some readers, though,
commented that they thought Apple's AirPods were superior to wired audio gadgets, while others claimed celebrities should not dictate which device they chose to have on.
Forget AirPods—Bella Hadid is bringing back the wire headphone. https://t.co/0M5XgfNeyx pic.twitter.com/pQHu4YeXpH

— Vogue Runway (@VogueRunway) December 23, 2019
They never left, some of us are broke...

— it's muffin time. (@BiznisNonoya) December 23, 2019
I haaate this headline

— Caiten🌹 (@love_me_maeb) December 23, 2019
That moment when rich people say something "retro" is trending to make a comeback when you haven't really stopped using it

— Victor Hugo (@victorholiv) December 23, 2019
"Bring back"? It has to have left first...

— Jacob (@hommeboy15) December 23, 2019
Bringing back??? What y'all think us broke ppl been doing???? pic.twitter.com/ojNKlpy5SB

— paquita la del barrio (@vivalaemjesuz) December 23, 2019
"Bringing back "lmao they never left

— yoongi my life ☆💜 (@Yoongimyman2) December 25, 2019
Literally just got AirPods for Christmas are you fucking joking https://t.co/YzqoLCItal

— mrs lerman (@drydenchelsea_) December 25, 2019
I don't get how headphones matter, I just want functional headphones that don't play music louder through one earphone than the other and that don't pause or skip songs the moment I move the cable slightly. Be grateful or your damn AirPods.

— ☾ ɐllǝʇs ★ (@_hoseokssmile_) December 25, 2019
Airpods are better anyways. Dont be a Sheep. You work for your money! It's your money not bella's. Buy what makes you happy

— sonnie 🦄 (@KaytQutey) December 26, 2019
idc, airpods are more convenient to work out in and i'm NOT going back to wires no matter how good Bella Hadid rocks them

— ✨💖khiara 💖✨ (@kh_iara) December 26, 2019
[via
Vogue Runway
, opening image via
Andrea Raffin / Shutterstock.com
]
Receive interesting stories like this one in your inbox
Also check out these recent news