Don't miss the latest stories
Share this
Burger King In Japan Displays Cheeky Goodbye To Closed McDonald's Restaurant
By Mikelle Leow, 06 Feb 2020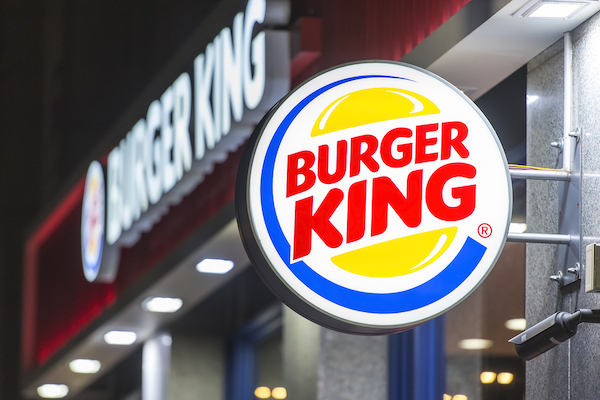 Image via Savvapanf Photo / Shutterstock.com
A Burger King
in Tokyo's Akihabara neighborhood flame-grilled its rival with a subtle sizzle when the McDonald's location closed down after a 22-year-long run.
The Burger King outlet,
located just two doors away from the McDonald's restaurant, put up a seemingly kind poster to thank the latter for staying around.
Mirroring the imagery
of McDonald's goodbye poster depicting the words "See you" in red script lettering and the back view of Ronald McDonald, the Burger King restaurant put up a poster with the text "Thank you" in a similar font and an image of an employee bowing.
秋葉原の昭和口マクドナルド閉店かー。
2軒隣のバーガーキングからのコメントも一緒に。 pic.twitter.com/b9d92AVhGv

— さと@ぶいじぇーのひと (@sato322) January 30, 2020
"Thank you for
a happy 22 years…" it wrote in the note, translated by
CNN
. "Esteemed rival, and fellow friend who loved Akihabara, we performed at our best because you were close by."
"Without you here,
McDonald's, thinking of the future fills us with sadness," it added. "It is selfish for us to say this, but please everyone, go to McDonald's today."
As good-natured as
the gesture may seem, eagle-eyed internet users spotted a
passive-aggressive
anagram hidden in the otherwise sweet message.
Customers found that
when the first character of each line was read downwards, the message read, "watashi tachi no kachi," which translates to "we won."
Coincidence? Probably not.
According to
CNN
, Japanese sentences are typically read vertically, but the poster was designed to follow English word orders.
So at first glance,
it seemed like the full message was conveyed from left to right—but the real flavor was sprinkled top-down.
Japanese Twitter users
remarked that the pretentiously good-hearted note gave them "goosebumps."
[via
CNN
, cover image via
Savvapanf Photo / Shutterstock.com
]
Receive interesting stories like this one in your inbox
Also check out these recent news