Don't miss the latest stories
Share this
Instagram Dispels That Its Algorithm Prioritizes Thirst Trap Posts In Newsfeeds
By Mikelle Leow, 18 Jun 2020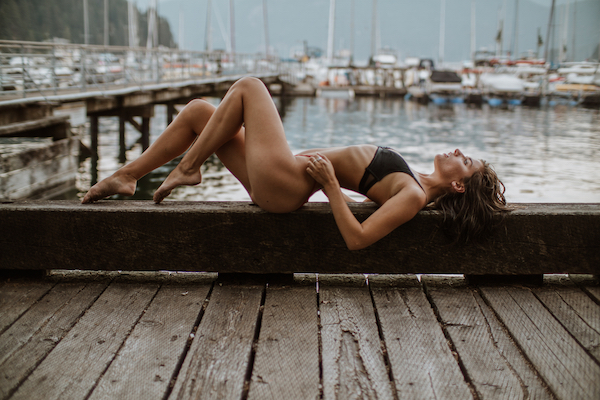 Image via Un fotografo mas / Shutterstock.com
Instagram is heavily
dismissing a new study that claims the social network has been
boosting photos
of "scantily-clad" men and women to the top of newsfeeds.
The experiment,
conducted by
AlgorithmWatch
and the European Data Journalism Network, involved 26 participants installing a browser add-on that refreshes the Instagram homepage at regular intervals to uncover which posts would pop up first. The volunteers also followed influencers with focuses on beauty, food, fashion, fitness, and travel.
While semi-nude images
only took up about one-fifth of the 2,400 observed posts, the researchers claimed that more of them sprung up despite the probability of a good mix of categories being displayed.
The team related
that photos of women in bikinis or underwear were 54-percent more likely to appear at the top of feeds, while images of bare-chested men were 28-percent more likely to show up. In contrast, volunteers were 60-percent less likely to be shown posts depicting meals or landscapes.
The researchers
also brought up a
patent
by Instagram's owner Facebook suggesting "state of undress" as one of several features that factor into how its algorithm chooses posts. However, the team admitted that the findings were premature, and intends to invite more participants to join this project.
Instagram has since
denied the observations cited from the study. "There's been a recent study that suggests we boost content specifically because it contains semi-nudity. This is not true," it tweeted. The platform reaffirmed, "We surface posts based on interests, timeliness of posts, and other factors to help people discover content most relevant to them."
It also criticized
the "extremely small sample size," which could manipulate a prevalence of semi-nude images to appear due to users' browsing habits. "The more you engage with certain types of posts, the more likely we are to show you similar posts," it added.
"This research is flawed
in a number of ways," Instagram continued. The company said that to help users better understand how its algorithm works, it will begin "releasing more information" about recommended and discouraged content in "the coming weeks."
Facebook itself
has addressed the findings. Its response, published by
AlgorithmWatch
and the European Data Journalism Network in their research paper, argued, "We rank posts in your feed based on content and accounts you have shown an interest in, not on arbitrary factors like the presence of swimwear."
1/ There's been a recent study that suggests we boost content specifically because it contains semi-nudity. This is not true. We surface posts based on interests, timeliness of posts, and other factors to help people discover content most relevant to them.

— Instagram Comms (@InstagramComms) June 16, 2020
3/ This research is flawed in a number of ways and shows a misunderstanding of how Instagram works. We will be releasing more information about what posts we do and don't recommend in the coming weeks.

— Instagram Comms (@InstagramComms) June 16, 2020
[via
Independent
, cover image via
Un fotografo mas / Shutterstock.com
]
Receive interesting stories like this one in your inbox
Also check out these recent news