Don't miss the latest stories
Share this
Burger King Introduces New Whopper Made From Cows That Fart Less
By Mikelle Leow, 15 Jul 2020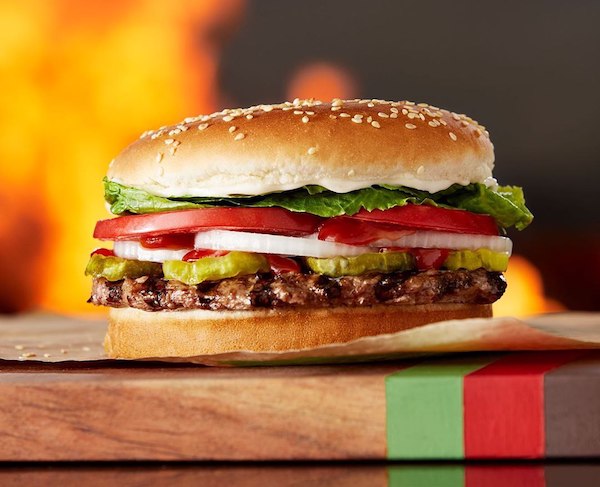 Image via Burger King
Burger King now
has one more moove to set it apart from rivals like McDonald's—the beef in its new Whopper now comes from cattle that farts or burps 33-percent less.
The decision isn't
at all a load of hot air—the burger is a meat-based option to the environmentally-friendly
Impossible Whopper
, and the way it promotes greener lifestyles is by featuring beef patties from cows that are fed on a unique diet designed to make them release less gas, ultimately reducing methane emissions.
Burger King announced
the eco-conscious sandwich with a humorous advert featuring "Walmart Yodel Boy" Mason Ramsey and a vision of gas coming out from the literal backdoor of a cow. The sandwich also has a straightforward, non-sugarcoated name—it's called the Reduced Methane Emissions Beef Whopper.
Cattle used for
the burger are given a special diet consisting of 100 daily grams of lemongrass leaves over the final four months of their lives. Researchers found that this change has resulted in a reduction of daily methane emissions from the cows by up to 33 percent.
This will hopefully
slow down the rate of global warming, as the UN estimates that livestock accounts for 4.5-percent of the world's greenhouse gas emissions.
In a press release,
the fast-food chain revealed that the diet is open-source, and hopes more companies will step up to adopt this friendlier formula.
The Reduced Methane Emissions Beef Whopper
can now be ordered in select restaurants across Miami, New York, Austin, Portland, and Los Angeles.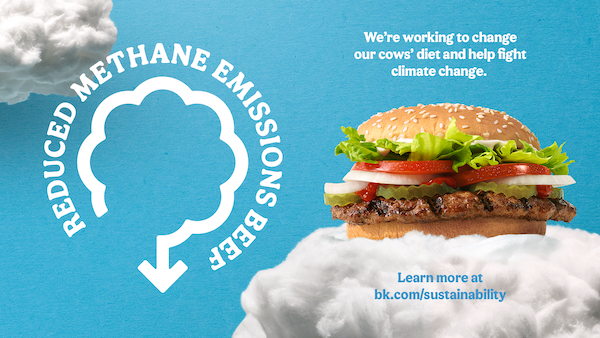 Image via Business Wire
[via
SlashGear
, images via various sources]
Receive interesting stories like this one in your inbox
Also check out these recent news