Don't miss the latest stories
Share this
Photographer Behind Bernie Sanders Image Wishes He Never Captured A Meme
By Mikelle Leow, 27 Jan 2021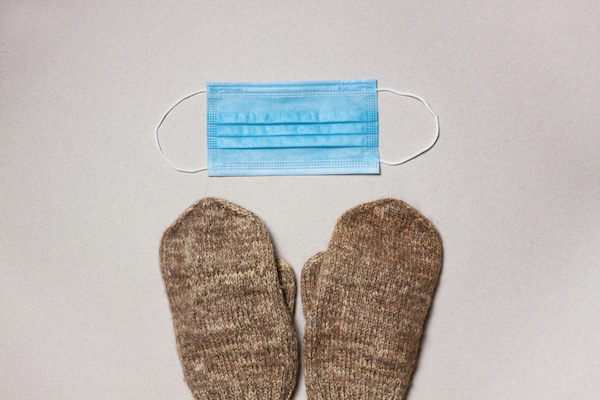 Image via Shutterstock
The photo of
Senator Bernie Sanders seated with his mittened arms crossed is the meme of the internet right now. as Judging by the countless edits by fans and
brands
, people love it—even Sanders' own campaign team, who has turned the snap into
merchandise
for charity.
It's clear what
everybody thinks of the meme, but what about the person behind the photo?
The moment,
frozen in time, was shot by
Brendan Smialowski
, a politics photographer for
Agence France-Presse
and a former sports photojournalist. Smialowski saw Sanders being seated on a socially-distanced chair and quickly documented it with his Nikon DSLR and zoom lens.
Never could he have
imagined the impact this spur-of-the-moment action would make.
In fact,
the photographer told
Rolling Stone
he was fixated on Senators Ted Cruz and Josh Hawley, two figures "pretty important right now to the story." His instincts as a photojournalist, however, led him to stay in tune with his surroundings.
"When I shoot,
I like both eyes open… So I'm watching with my other eye," Smialowski shared in the interview. "And I kind of saw [Senator Sanders] taking a seat and fiddling a little bit. And that's when I moved over pretty quick to take that picture."
Smialowski admitted
that the photo isn't his proudest work. As a matter of fact, of the two images he captured of the very moment, he actually prefers the other.
His first thought when looking at the photo was that he wouldn't show it to clients. "The picture itself is not that nice," he responded. "It's not a great composition. I'm not going to be putting this in a portfolio."
"It's funny because
the second one… I thought was better," the photographer told
Rolling Stone
. "But I sent the first one because the moment—his posture, his pose—is a little better… the composition was garbage… but it was a better moment," he added.
"I always say that
in photojournalism, composition comes second to content. And content is the moment," Smialowski reflected.
However, the photographer
stressed that it would be a misconception to assume Sanders had looked this uncomfortable throughout the whole ceremony. "I think it's fair to say that the next second, he was a different photo," Smialowski pointed out. "He wasn't just sitting alone all the time… he was certainly talking to people."
As for
why the photo became a mega-viral meme
, Smialowski deduced it is probably because "Senator Sanders is a very well-defined image and brand of politics."
"I think this photo is a nice moment," he added. "I definitely stand by that. But it trades on who he is. If this was a picture of anybody else and everything's the same, I don't think it would be what it is today."
With that being said,
Smialowski said he would have never published the photo if he knew it would become a meme. "I would be more than happy to never have a meme," he revealed.
Nevertheless, he enjoys
the many
Photoshop
edits that have been inspired by that photo, and commends creators for putting their unique spins on the moment. "Matching the texture and the tonality shows a certain level of talent," he noted.
[via
Rolling Stone
, cover image via
Shutterstock
]
Receive interesting stories like this one in your inbox
Also check out these recent news