Don't miss the latest stories
Share this
LEGO Is Transforming Van Gogh's 'Starry Night' Into An Immersive 3D Set
By Mikelle Leow, 08 Feb 2021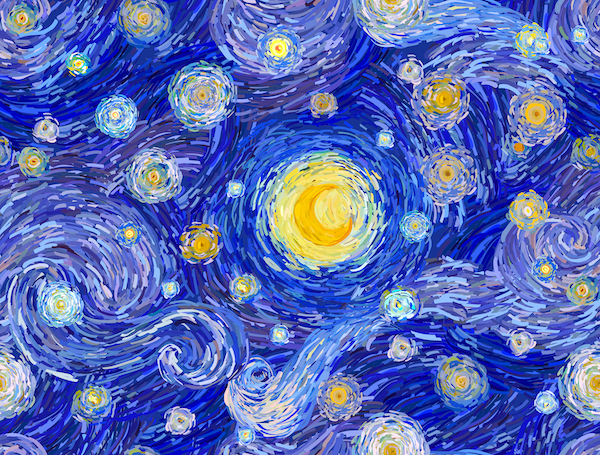 Image via Shutterstock
LEGO has grown up
with its longtime fans, giving jaded adults a chance to recapture their childhood imaginativeness with mindful
bouquet and bonsai builds
, as well as a
'White Noise' playlist
, to name just a few.
In time, the toymaker
will be reimagining post-Impressionist painter Vincent van Gogh's
Starry Night
masterpiece as a build-it-yourself set.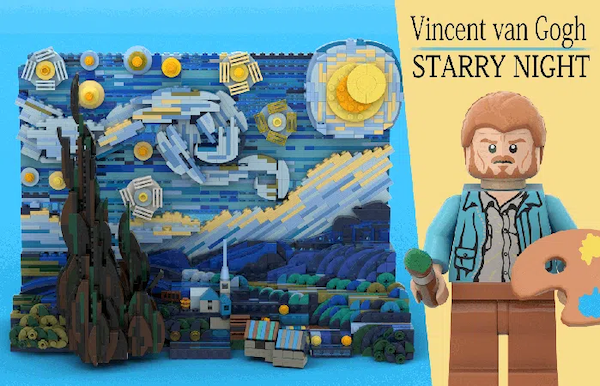 Image by legotruman for LEGO Ideas
The concept was
presented by fan
legotruman
on LEGO's Ideas platform, where builders are invited to pitch setups for the company's review. Now that it has attained a goal of 10,000 votes, it will be turned into an actual product.
Looking at
Van Gogh's famous painting will give you a glimpse of the troubled artist's worldview—his deep thought and trance-like fixation. The artwork almost seems to dance in front of your eyes, the stars glowing in their own time while the clouds swirl about gently.
The to-be LEGO set
will offer a
Starry Night
landscape with a similarly multi-dimensional view, giving the painting a 3D setting with architecture in the foreground and depths of the moon, stars and clouds in the background. The entire picture is made up of a striking 1,552 pieces.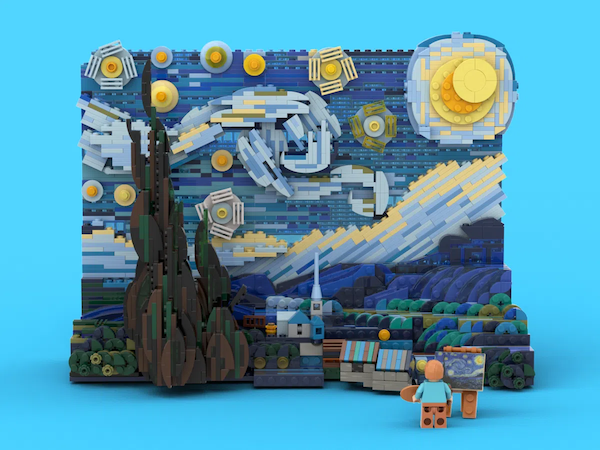 Image by legotruman for LEGO Ideas
legotruman explains
that their reinterpretation places a "strong emphasis" on Van Gogh's "beautiful brushwork" and the painting's color scheme. You'll see this in the numerous cloud layers and varying star shapes and sizes of blue and yellow. Even the flat backdrop is made up of different-sized bricks as well as several shades of blue.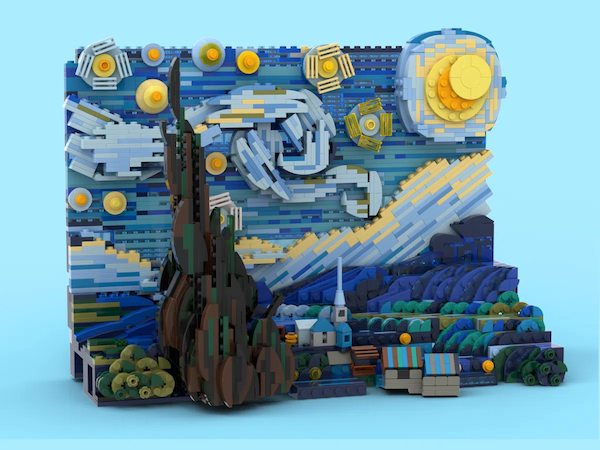 Image by legotruman for LEGO Ideas
"Clips and brackets
form the swirling cloud," the fan further explains. "Plates stack to form the hillsides and bushes; curve parts build up to become the cypress tree."
The designer's proudest
part of their concept is the immersive stack of plates on the top-right, which illustrates "the angled brushstrokes within the moon-lit cloud."
To top it all off,
the set will likely come with a Minifig version of the artist, a comparably small component when placed against the prodigious
Starry Night
setup. It's as if the artwork was an actual environment that the artist had been enveloped in while he was painting it.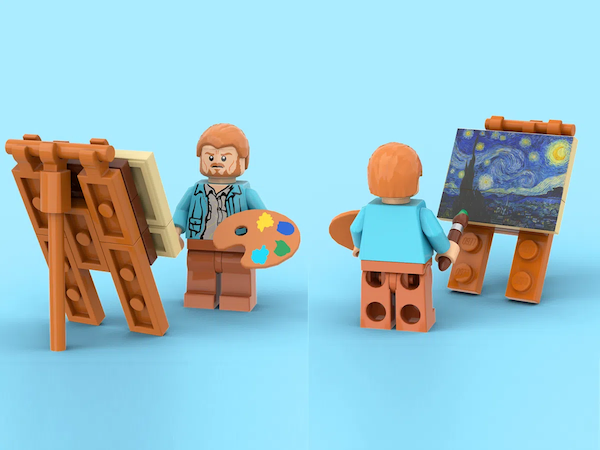 Image by legotruman for LEGO Ideas
"I love putting
the Minifigure before the 3D scenery. It is like watching the artist work on the painting in real-time," the creator adds.
LEGO has confirmed
that the brick model has been added to the LEGO Ideas production lineup.
"We're very excited
to release legotruman's
Vincent van Gogh: The Starry Night
project as our next LEGO Ideas set!" the company addresses.
Since this is
just a mockup, the final version might look a little different. LEGO Ideas is also currently working out a price and release details.
[via
Robb Report
, images via various sources]
Receive interesting stories like this one in your inbox
Also check out these recent news