Don't miss the latest stories
Share this
Instagram Finally Confirms How Posts Are Ranked… And Why Chronological Is Dead
By Mikelle Leow, 09 Jun 2021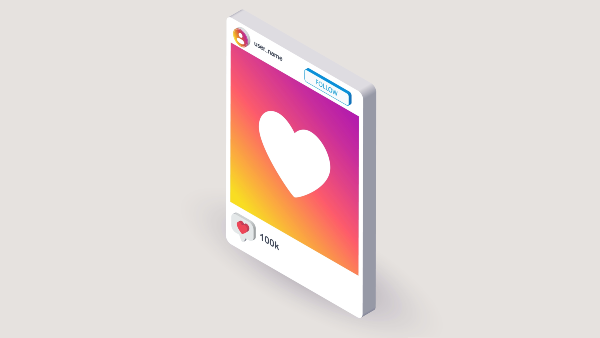 Image via Shutterstock
Instagram has always
been tight-lipped about the way its algorithm works, but it seems that—after years of mounting rumors about the feed being biased
and sexist
—the social network finally broke down and addressed how posts and stories are prioritized.
In an unexpected
blog post
, Head of Instagram Adam Mosseri unraveled mysteries about its algorithm, like how feeds, Instagram Stories, and the Explore tab are ranked, as well as why the dearly-missed chronological feeds will no longer work in this era.
First off,
Mosseri clarified that Instagram's AI isn't as one-dimensional as users might think, and that it is really made up of "a variety of algorithms, classifiers, and processes, each with its own purpose." This means that Stories are boosted differently from content on the Explore page; for instance, "People tend to look for their closest friends in Stories, but they want to discover something entirely new in Explore," Instagram explained. "[So] we rank things differently in different parts of the app, based on how people use them."
Image via Maximillian Piras / GIPHY
As for why some
of your posts are more popular than others, and why certain Stories and posts are shown in your feed first, Instagram named the four "signals" that help its algorithm rank content. In order of importance, they are:
"Information about the post,"
such as how many likes a post has already gotten and "more mundane information" like when the photo was uploaded, what location it is tagged at, and how long a video is.
"Information about the person who posted,"
where the algorithm gauges "how interesting the person might be to you" in terms of the frequency of interactions people have had with them over the past weeks.
"Your activity,"
which gives the algorithm clues about your interests and signals like how many posts you have liked.
And lastly,
there's "your history of interacting with someone," which tells Instagram whose content to push based on your interactions with a particular user, such as whether the both of you have commented on each other's posts.
Image via gifnews / GIPHY
Instagram said
it used to limit duplicate content across Stories in the past, "but we see a swell of reshared posts in big moments – everything from the World Cup to social unrest – and in these moments people were expecting their Stories to reach more people than they did, so we stopped."
And to answer
the question about whether chronological feeds will ever be back, the straight answer is no. Mosseri explained that while it was feasible to display a "single stream of photos in chronological order" when Instagram launched in 2010, the platform has since grown exponentially, and prioritizing content one way would limit most posts from showing up in your feed.
"As more people
joined and more was shared, it became impossible for most people to see everything, let alone all the posts they cared about," Mosseri said. "By 2016, people were missing 70% of all their posts in Feed, including almost half of posts from their close connections. So we developed and introduced a Feed that ranked posts based on what you care about most."
Finally, Mosseri
shared that there is a way to "train" the algorithm.
To discover more
posts you actually want to see, you can: select your Close Friends, which tells Instagram whose Stories and posts you'd be most interested in; mute accounts who aren't as important to you; and label recommended posts as "not interested."
Image via Vishav Arora / GIPHY
You think you wan Chronological Social Media feeds. You actually don't - you'll miss far more of the content you want to see. Seeing the best content > seeing content that happens to be posted then you open the app.

Head Of Instagram @mosseri wrote about it today: pic.twitter.com/Afwy3KRUM3

— Jack Appleby (@JuiceboxCA) June 8, 2021
[via
9to5Mac
, cover image via
Shutterstock
]
Receive interesting stories like this one in your inbox
Also check out these recent news