Don't miss the latest stories
Share this
Humans Are Becoming Less Creative, And Researchers Have A Theory Why
By Mikelle Leow, 07 Jul 2021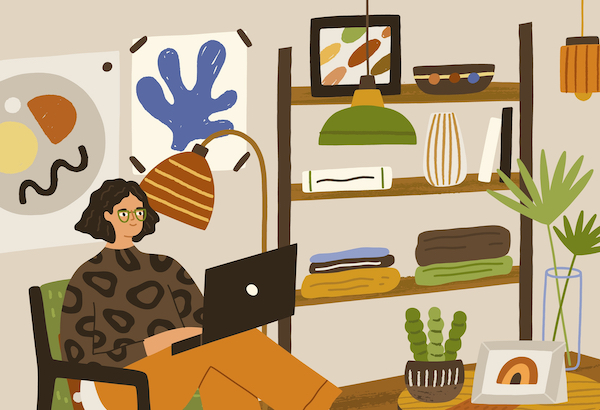 Image via Shutterstock
Cave dwellers used
rocks and sticks as tools, and people had to pry open food cans with chisels and hammers
50 years before
the can opener was even invented.
Today, people get by
with smartphone apps and other productivity tools often taken for granted, but scientists believe this comes at a great cost. The observation is supported by an analysis of
300,000 Torrance Test scores
spanning decades by researcher Kyung-Hee Kim of the University of William & Mary, according to author Michael Easter in a recent
Medium
article. The study found that Torrance scores of participants anywhere from kindergartners to adults were rising steadily from 1968, but saw a decline from 1990.
For context,
the
Torrance Test
has been used since the 1950s to assess creativity, and is apparently a more accurate indicator of real-world success than an IQ test.
Kim feared that
society was headed for a "creativity crisis," alluding to the rushed day-to-day lives and the "ever-increasing amounts of [time] interacting with electronic entertainment devices of the modern era." Thankfully, this means creative ruts are easier to identify and remedy than tanking IQ scores.
Due to
the immediate gratification of modern technology, people have forgotten to nurture creativity and find beauty in the mundane. The remote life gives us an opportunity to fix that,
Inc.
reassures.
Boredom is
a breeding ground for creativity, a theory that Albert Einstein famously believed. He would contemplate on a sailboat for hours, giving his thoughts time to develop themselves.
At a TED Talk,
podcaster Manoush Zomorodi
described
that, upon pondering about how to get out of a mental block, she realized that the last time she "actually had a good idea" was when she was "pushing that damn stroller."
"Our body,
it goes on autopilot while we're folding the laundry or we're walking to work, but actually that is when our brain gets really busy," said Zomorodi.
So the best time
to get your engines running might be when you wait for your sourdough starter to develop.
[via
Inc.
, cover image via
Shutterstock
]
Receive interesting stories like this one in your inbox
Also check out these recent news