Don't miss the latest stories
Share this
See European Space Agency's Inflatable 'Moon Village' Concept In Close-Up Pics
By Mikelle Leow, 08 Jul 2021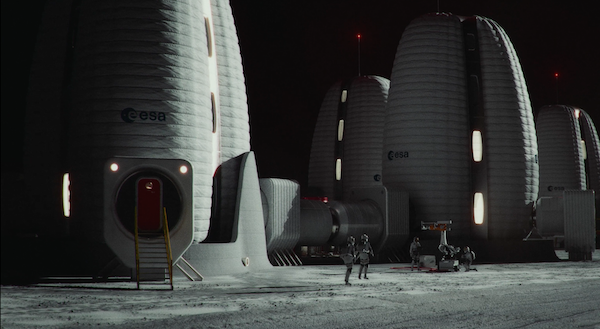 Video screenshot via SOM
On paper,
being the man or woman on the moon sounds easier and much more enjoyable than it really is. The truth of the matter is that scientists have been experimenting with
simulations of extraterrestrial territory
because conditions on other planets can be
extremely harsh
. Interestingly, the ultimate goal of these projects is usually to make designs hardier and more durable for Earth, rather than space—because if something can withstand space, it's more than good enough for this planet.
For the
European Space Agency (ESA) and architecture studio Skidmore, Owings & Merrill (
SOM
), exploring the possibility of a self-sustaining
Moon Village
means discovering more about "sustainable and resilient design," SOM design partner Colin Koop told
Dezeen
. "It will help us prepare for a changing climate and pioneer new methods of building for a variety of environments," he added.
The conceptual project,
first teased
in 2019, was presented more elaborately at the
Life Beyond Earth
exhibition during the 2021 Venice Architecture Biennale. A new scale model pictures
Moon Village
in inflatable structures of four stories each.
The purpose
for
Moon Village
would evolve over time, the studio explains, starting out as a research hub about living in outer space before blossoming to support other opportunities like tourism.
And while
there seems to be an aggressive race between space explorers to get there quickly or invent the first whatevers, SOM and the ESA explain that the focus for
Moon Village
is humanity—which means it's all about collaboration, not competition. "This is human-centric design," senior designer Daniel Inocente told the publication, detailing that the conceptual village is about "creating an environment in which humans will be able to thrive over the long term."
To allow
for easier compression and transportation via rocket, the structures are inflatable, only reaching their full size when they get to the moon. This is crucial; packing nightmares aside, we have learned from NASA that a pound of luggage would set astronauts back
roughly US$10,000
.
Units within
the modules would be constructed with a rigid titanium alloy perimeter frame and a soft shell, which would feature a protective layer from micrometeorites and another made from open-foam polyurethane and double-aluminized Mylar to provide dwellers insulation. The buildings are open to allow "optimized environmental conditions, air distribution and recycling, as well as visibility, efficiency and mobility," SOM associate director Georgi Petrov told
Dezeen
.
Moon Village is
envisioned to be set up in the south polar region due to its prime access to daylight throughout the lunar year, enabling the habitats to tap into solar energy. This neck of the woods is also closer to untouched material from the solar system's ancient history.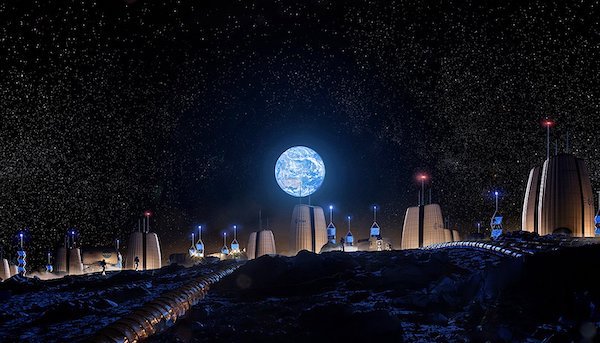 Image via SOM / Slashcube GmbH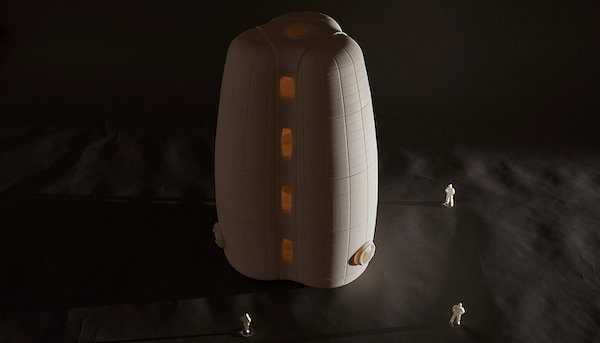 Image via Lucas Blair Simpson / SOM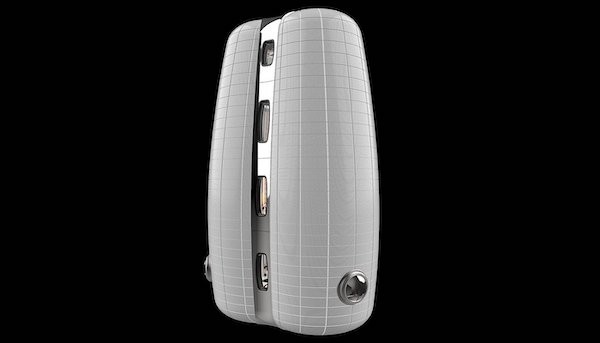 Image via SOM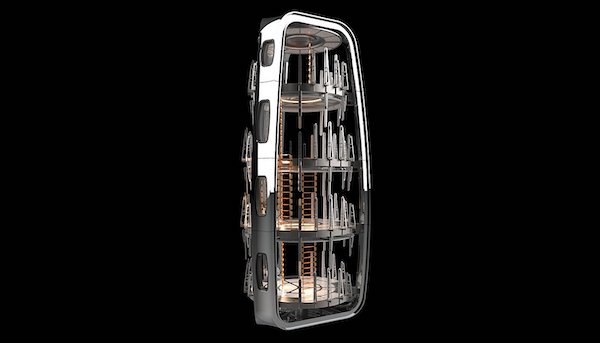 Image via Lucas Blair Simpson / SOM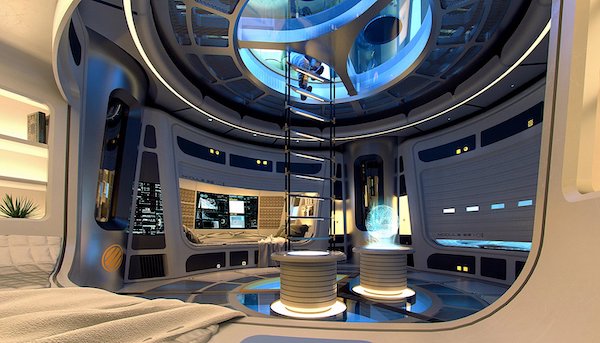 Image via SOM / Slashcube GmbH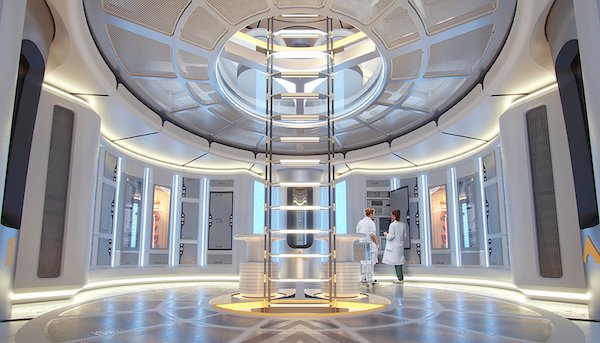 Image via SOM / Slashcube GmbH
[via
Dezeen
, images via
SOM
]
Receive interesting stories like this one in your inbox
Also check out these recent news