Don't miss the latest stories
Share this
Virtual Reality Discovered To Produce A Unique Brainwave That Enhances Memory
By Ell Ko, 08 Jul 2021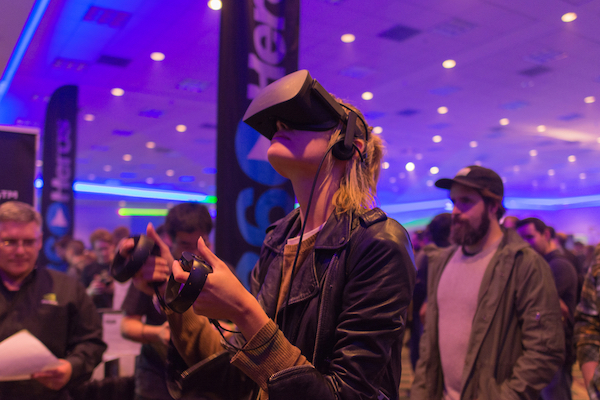 Image via betto rodrigues / Shutterstock.com
Virtual reality (VR)
has the capacity to create a whole new immersive world, then
transport us to that world
. It's seen a takeoff in the video gaming industry, with Oculus turning into a household name despite the company being founded less than ten years ago. But now, research suggests that we can retrain and rewire our brains using VR, and even treat Alzheimer's with it.
"This is a new
technology that has tremendous potential," said Dr. Mayank R. Mehta, researcher at the University of California and senior author on the
paper
,which published these findings. "We have entered a new territory."
How does it work?
In short: theta waves—one of the four main brain waves, which all carry huge amounts of information across the brain. This in particular is responsible for
creativity and daydreaming
. Memories and emotions are also linked to theta waves, and they're strong during activities like meditation and prayer, or
"slow" activity
.
In their experiment,
the team built a VR environment for rats. But no, the rats didn't get tiny custom-made Oculus headsets. Instead, they were placed on a small runway surrounded by screens, and the researchers then built an actual version of the set to compare VR and real-world results.
Theta wave activity
became
significantly stronger
when the rats were placed in VR. Then a new pattern, given the name 'eta waves', made an appearance, going even slower than theta waves. Since they're slower, there's a potential that we could learn and memorize more in VR, when eta waves are triggered.
With stronger theta wave
rhythm generally improving learning and retention in the brain, this leads to very promising development for the treatment of memory-related disorders, like ADHD and Alzheimer's.
[via
Singularity Hub
, image via
betto rodrigues / Shutterstock.com
]
Receive interesting stories like this one in your inbox
Also check out these recent news