Don't miss the latest stories
Share this
Barbie Under Fire For 'Inclusive' Tokyo Olympic Dolls Sans Asian Representation
By Ell Ko, 10 Aug 2021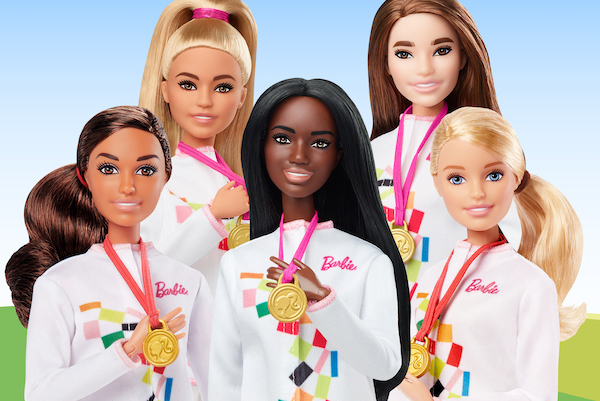 Image via Barbie
In February 2020,
Barbie's parent company Mattel collaborated with the International Olympic Committee (IOC) and Tokyo 2020 organizers to release toy collaborations across different brands. Among the lineup was a new collection of Barbie
dolls
inspired by the games.
Decked out in
sportswear and accompanied by their own miniature equipment, each of the five represents a new sport added to the Olympics program this year: baseball, climbing, surfing, karate, and skateboarding.
Janet Hsu,
Chief Franchise Officer of Mattel, described the Games as a "monumental event" in a
statement
, and said that the Mattel collaboration "inspires a new generation through the Olympic spirit and outstanding athletic tradition."
However, the
recent repromotion of the line has sparked controversy on social media due to the fact that there are no Asian dolls included in the lineup—a blunder by Mattel made only worse considering how this year's sporting event was hosted in Tokyo, Japan, a country based in Asia with a mostly Asian population.
Mattel renders #AsianAmericans invisible while
👉Touting "most diverse doll line yet"
👉highlighting an Asian country
👉Featuring #Barbie in Japanese karate uniform
👉Branding each doll "Tokyo official"

Even as @sunisalee_ an #AAPI, becomes the breakout star of the @Olympics pic.twitter.com/ESW5ykfhXI

— Drue Kataoka 🌎 (@DrueKataoka) July 31, 2021
As one user
pointed out, this "missed opportunity" by Mattel had occurred while designing and producing a notably Japanese piece of attire, the karate uniform.
The absence of an Asian Barbie is notable despite Mattel's desire to empower and support diversity and inclusion. This while featuring a (Japanese) karate uniform too!

What a missed opportunity to access a large and growing consumer market and to fully reflect Mattel's values.

— Heidi (@HeidiHugh8) July 29, 2021
Many are outraged,
taking to Twitter to express their disappointment in the brand, which claims to be inclusive with an aim to empower its consumers via thorough representation.
The most inclusive line of Barbie, celebrating Olympic athletes. No Asians. The game was in Tokyo! Asians hosted this game! Why are they not included in the most diverse set of Barbie? Asian invisibility again. Disgusting. #Olympics #asian #diversity #racism pic.twitter.com/CCUbUlM4o0

— Dr. Pamela Pan #StopAsianHate (@Pamelalpan) August 10, 2021
When the Olympics are taking place in Tokyo and yet we still don't get any Asian representation! Love it! 🙄 We are not invisible @Barbie 🗑 https://t.co/u9s9Afo7d2

— 🌸 Nicole 🌸 (@nicoleyisme) August 6, 2021
The supposed erasure
may feel more significant after Tokyo 2020 had its flames doused last week, rounding up a sporting event in which many members of the Asian American Pacific Islander (AAPI) community made headlines for their athletic feats. Take Sunisa Lee, for example, the first Hmong-American to compete for the US and the first-ever Asian athlete to win gold in the gymnastics all-around.
Barbie has
released collections in the past in line with a diversity and representation goal, such as dolls with
vitiligo
or one who is
gender-neutral
.
However, customers
fear it has missed the mark with this Tokyo 2020 lineup.
Two blondes but 0 asian dolls when the Olympics are in TOKYO?

— ydw (@nochillam) August 6, 2021
Embodying the style of @tokyo2020 in unrivalled fashion, @barbie enters the world of the Olympic Games by embracing the five new sports added to the Olympic programme. @mattel pic.twitter.com/LP9yVgUn4k

— Olympics (@Olympics) February 18, 2020
[via
CNN
, image via
Barbie
]
Receive interesting stories like this one in your inbox
Also check out these recent news