Don't miss the latest stories
Share this
NASA Is Testing 3D Printer In Space To Make Objects Out Of Moondust
By Mikelle Leow, 16 Aug 2021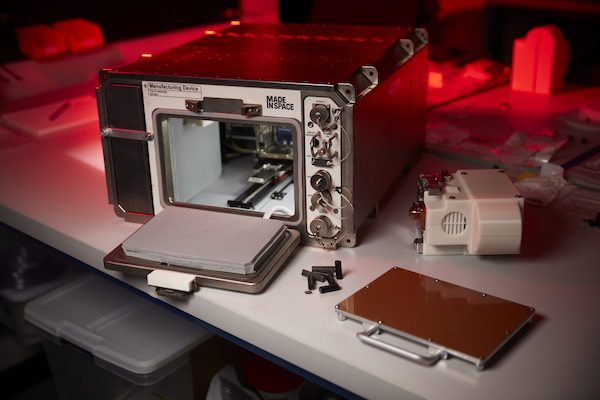 Image via Redwire Space
In space,
you can't just recruit astronauts (or aliens) as architects and expect them to build cities. Carrying materials to the cosmos is a hefty mission in itself, as it would take
about US$10,000
to transport just a pound of items.
So, with the
prospects of
space habitation
becoming more realistic than ever, what are scientists going to do to literally set the foundation for living outside of Earth? Why, source materials outside of Earth, of course; and build structures in space, too.
And that's why
NASA brought a 3D printer to the International Space Station (ISS) aboard the Northrop Grumman Cygnus cargo spacecraft last week. It hopes to turn the moon's dusty soil, known as regolith, into raw material for printing. If successful, there wouldn't be a need to lug loads of equipment and materials into space.
While the concept
of 3D-printing from moon regolith isn't new, the fresh idea of carrying a 3D printer to space instead of sending materials back to Earth could offer new productive ways for construction. The first step is to figure out if printing is even feasible without gravity, and how durable the resulting material would be,
Digital Trends
reports.
Instead of extracting
moondust, NASA will first experiment with a human-made moon simulant—designed chemically like real lunar material—since moon samples are precious and rare.
Redwire Space,
the space infrastructure solutions company whose 3D printer NASA is using,
details
that apart from small fixtures, moon material could one day be used to build ambitious constructions like landing pads, roads, and lunar habitats. The implications soar beyond the moon too; astronauts could even apply the technology on other liveable planets,
like Mars
.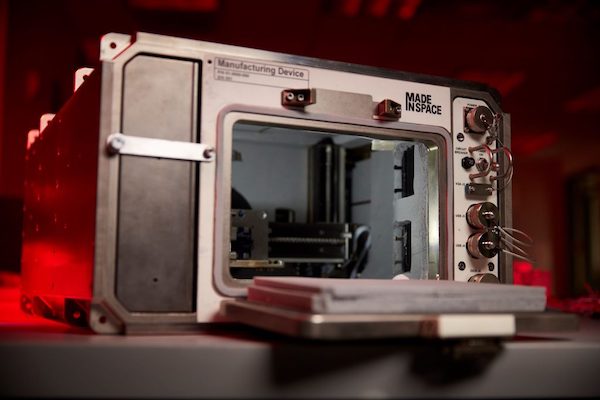 Image via Redwire Space
[via
Digital Trends
, images via
Redwire Space
]
Receive interesting stories like this one in your inbox
Also check out these recent news