Don't miss the latest stories
Share this
Tesla's Autopilot Mode To Be Investigated After Crashes With Emergency Vehicles
By Alexa Heah, 17 Aug 2021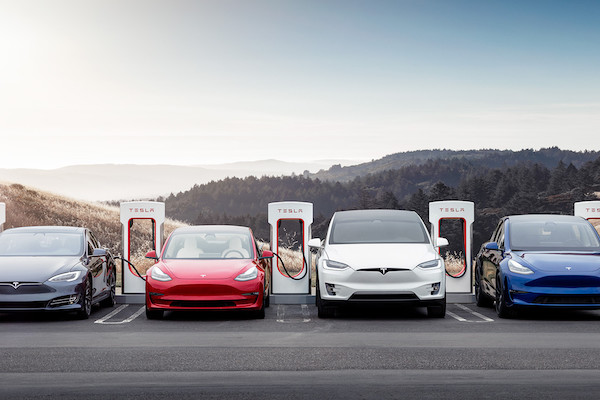 Image via Tesla
Last week,
Tesla updated its Autopark feature with a brand-new
vision-based system
, which will also be integrated into vehicles' Autopilot and
Full Self-Driving Beta
functions. Instead of relying on just radar sensors, the updated system allows a driver to back up into parking spots more seamlessly.
However, as with
the introduction of most artificial intelligence (AI), Tesla's foray into autonomous vehicles hasn't always been smooth-sailing. Last month, the automaker's Full Self-Driving technology
misidentified the moon
for an amber traffic light on a highway, causing the vehicle to slow down.
The company's
founder, Elon Musk, had also previously warned drivers to "please be paranoid," and said that the car "may do the wrong thing at the worst time."
Now, following
multiple collisions with parked emergency vehicles, the US government is opening a formal investigation into Tesla's Autopilot program. This will extend to 765,000 vehicles of the entire model lineup, comprising almost all cars the brand has sold in the country since the start of 2014.
According to
The Guardian
, of all the crashes identified by the National Highway Traffic Safety Administration (NHTSA), one person was killed, with 17 others injured.
The agency
said it has pinpointed 11 crashes since 2018, wherein Tesla cars on Autopilot or Traffic Aware Cruise Control mode have crashed into emergency vehicles. This was despite first-responders using flashing lights, flares, illuminated arrow boards, or cones to warn drivers of the hazards.
This investigation
comes as the latest one in a series launched by the NHTSA, with the agency having opened at least
30 crash investigations
that it suspected was linked to Tesla's Autopilot feature.
"NHTSA reminds
the public that no commercially available motor vehicles today are capable of driving themselves," the agency said.
"Every available
vehicle requires a human driver to be in control at all times, and all state laws hold human drivers responsible for the operation of their vehicles."
[via
The Guardian
, cover image via
Tesla
]
Receive interesting stories like this one in your inbox
Also check out these recent news