Don't miss the latest stories
Share this
TikTok's 'Milk Crate Challenge' Is Latest Dangerous Trend To Never Try At Home
By Ell Ko, 25 Aug 2021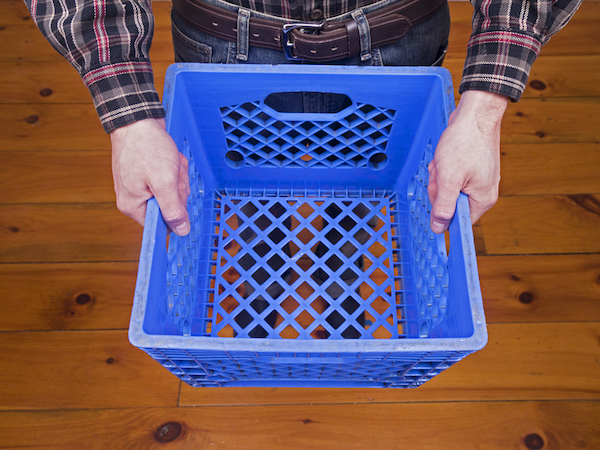 Photo ID 38224731 © Mothy20 | Dreamstime.com
After a pattern
of
TikTok trends
that include making yourself sick by
eating frozen honey
or
dropping a basketball
with a bottle of beer on it, it seems that the underlying trend sweeping social media is "make danger look fun."
Now the latest
is the 'Milk Crate Challenge', where users are stacking empty milk crates on top of each other to form a set of "stairs" leading up, then down on the other side. The challenge is to make it up and down the crates without them toppling over.
Countless injuries
have been recorded on video and shared, but this doesn't deter efforts, it seems. Although most of the clips appear to end in an injury that makes us wince from just seeing them, the #milkcrate tag currently has 5.6 million views.
A video of
a woman in heels completing the challenge unscathed, a rarity, currently has 39,700 retweets.
Shorty raised the stakes pic.twitter.com/z3sVh3Wh7H

— Dee Goodz (@dee_goodz) August 23, 2021
Of course, there
are countless risks that come with doing this challenge, and they're not just minor scrapes. Dr Shawn Anthony, an orthopedic surgeon,
warns
TODAY
that the potential injuries that can be sustained include "broken wrists, shoulder dislocations, ACL and meniscus tears, as well as life-threatening conditions like spinal cord injuries."
It's also crucial
to note that these aren't exactly normal times, either. Walking into the emergency room to get treated isn't going to be so simple thanks to the resurgence of
COVID
cases.
"Emergency rooms
across the country are already overcrowded and elective surgeries are being delayed or postponed due to lack of hospital beds," he explains. "This social media challenge puts unnecessary additional stress on our health system and health care providers."
Not worth it
for the few moments of clout.
I felt that pic.twitter.com/h4Hz58vPQx

— Wu-Tang Is For The Children (@WUTangKids) August 22, 2021
[via
Refinery29
, image via photo ID 38224731 ©
Mothy20 | Dreamstime.com
]
Receive interesting stories like this one in your inbox
Also check out these recent news