Don't miss the latest stories
Share this
Scientists Want To Build 'Affordable' Martian Homes From Human Blood, Sweat, Pee
By Mikelle Leow, 15 Sep 2021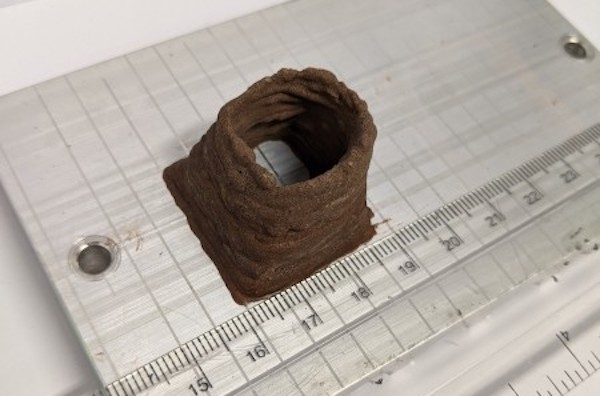 Image via University of Manchester
Scientists have been
thinking out of the box to drive down projected construction costs in space, considering anything from
moondust and 3D printers
to
inflatable buildings
that grow to their full size when installed.
Little did they know
that the cheapest solution is free and might be a little closer to home: body fluids.
For context,
carrying a pound of items to the cosmos would set one back
about US$10,000
, so the cost to transport bricks to Mars to build habitats is imaginably significant. Scientists at the University of Manchester have an idea: why not build the bricks ourselves?
Envisioning the possibility
of "affordable housing" on Mars, they've created a sturdy brick material called 'AstroCrete' that's made of human blood, sweat, tears, and urine. The idea is to use astronauts' body fluids, since they'd be heading to space to carry out their missions, anyway.
It's a poetic concept,
really. "The proverbial phrase 'you can't get blood from a stone' is used to describe a task that is practically impossible regardless of how much force or effort is exerted. This phrase is well-suited to humanity's first crewed mission to Mars, which will likely be the most difficult and technologically challenging human endeavor ever undertaken," the team led by research Aled D. Roberts writes in their
paper
, published in the
Materials Today Bio
journal.
While most of
AstroCrete would be derived from Martian regolith—a dusty, pulverized rock layer from the planet—the team is looking to strengthen bricks with albumin from human blood plasma and urea from human sweat, tears, and urine. AstroCrete could be 3D-printed directly on the Red Planet.
And if you're thinking,
"That's gnarly; let's remove one component to make it less so," absolutely not. The urea from urine, perspiration, and tears apparently takes the material's compressive strength to over 300%.
The resulting material
is also said to boast a compressive strength "on par with concrete."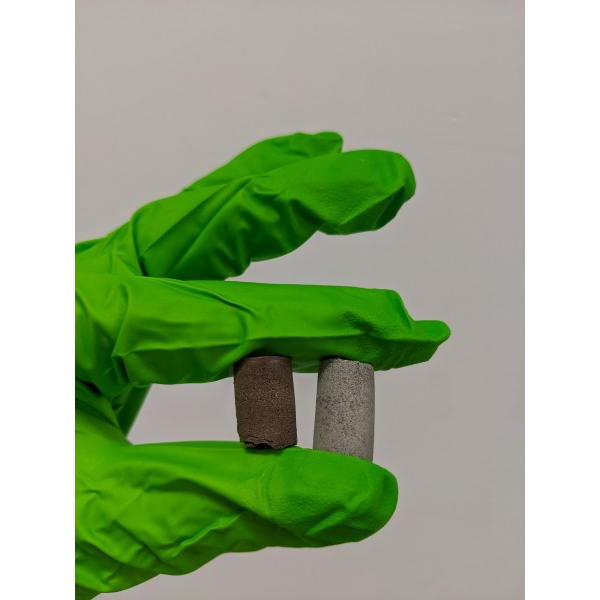 AstroCrete blended with Martian and lunar materials. Image via University of Manchester
In a twisted version
of the trope about how many people it would take to fix a lightbulb, the researchers estimate that a crew of astronauts would be able to produce about 1,100 pounds of AstroCrete bricks over a span of two years.
But the team
isn't stopping there. For future iterations of AstroCrete, it is looking to incorporate other "human resources" like the keratin from human hair and nails, collagen from dead skin cells, mucus, and human feces. For now, it'll have to hold back on the poop, though. "Unfortunately, due to health and safety concerns, we were unable to explore human feces-based [extraterrestrial regolith biocomposites] in this study," said the scientists.
[via
Motherboard
, images via
University of Manchester
]
Receive interesting stories like this one in your inbox
Also check out these recent news