Don't miss the latest stories
Share this
Instagram Chief Faces Outrage For Likening App's Dangers To Car Accidents
By Mikelle Leow, 22 Sep 2021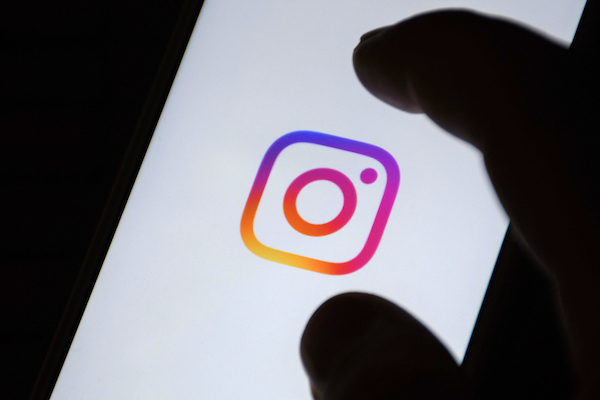 Image via Michele Ursi / Shutterstock.com
Head of Instagram
Adam Mosseri might have thrown the platform under the bus, or car, during a podcast after the
Wall Street Journal
obtained an internal Facebook presentation from 2019 describing that Instagram makes teenage girls "
feel worse
."
The leaked documents
detailed, "We make body image issues worse for one in three teen girls," and that "teens blame Instagram for increases in the rate of anxiety and depression."
Even more appallingly,
the
Journal
cited from Facebook's presentation slides that "among teens who reported suicidal thoughts, 13% of British users and 6% of American users traced the desire to kill themselves to Instagram."
During a Recode by Vox
podcast interview
with host Peter Kafka, Mosseri confirmed the authenticity of the report, but also controversially argued that, due to its worldwide impact, social media is going to ruin some lives—just like car crashes.
"We know that
more people die than would otherwise because of car accidents, but by and large cars create way more value in the world than they destroy," Mosseri responded. "And I think social media is similar."
The unusual metaphor
was scrutinized by Kafka, who explained that extreme regulations are imposed on automobiles. Mosseri then justified: "We think you have to be careful because regulation can cause more problems."
The Instagram chief's
rationales have continuously been taken apart by users on social media.
"Cars have
rigorous licensing, crash testing, emission standards, public infrastructure, regulatory agencies, and the average person can get a $ ticket for a variety of things while using them," one
replied
.
***putting my former autos reporter hat on*** — Cars are ~heavily~ regulated, down to the color of the blinker, & regularly tested for safety problems. That industry also needed to be -shoved- into mandating seat belts & other safety features despite knowing they'd save lives. https://t.co/ym66kJ4dMk

— Deepa Seetharaman (@dseetharaman) September 16, 2021
ah yes, cars, those innovations that never kill anyone, have no meaningful regulation, are in no way related to the greatest crisis facing our planet, and are freely accessible to children under 16 https://t.co/lf08YzzDWu

— Julia Carrie Wong (@juliacarriew) September 16, 2021
Others pointed out
the sheer strangeness of the comparison to carbon emission-spewing automobiles as a gift to the world. By agreeing that they're designed for the greater good, Instagram could be discrediting cars' role in the climate crisis.
Thinking the only or even main harm of cars is the accidents, and not the systemic social and environmental transformations wrought by them, is exactly the kind of myopic thinking required to be a tech executive. Ironically the strange analogy still holds—just not how he intended https://t.co/t4EuBdFSDU

— Jathan Sadowski (@jathansadowski) September 18, 2021
Nevertheless, Mosseri
did disclaim in the podcast that Instagram isn't ignoring users who feel worse from using the app, maintaining that it's "a real issue that we're trying to address."
"I think that
what's important is that the industry, as a whole, tries to understand those positive and negative outcomes and do all they can to magnify the positive and to identify and address the negative outcomes," he said. "I don't think of this article as airing our dirty laundry or anything like that. I'm proud of the fact that [Instagram is] doing this [research]."
[via
Mashable
and
PetaPixel
, cover image via
Michele Ursi / Shutterstock.com
]
Receive interesting stories like this one in your inbox
Also check out these recent news