Don't miss the latest stories
Share this
Instagram Has Been Punishing Content Creators By Removing Their 'Link' Stickers
By Mikelle Leow, 20 Oct 2021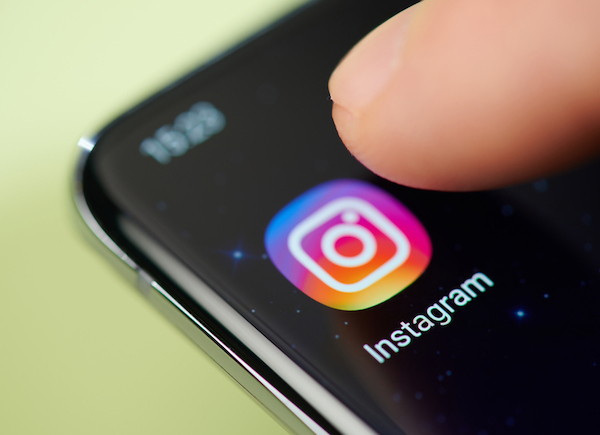 Photo 211469244 © Dimarik16 | Dreamstime.com
Instagram giveth the power
to share links and Instagram taketh away. Apart from banning accounts and restricting postings, it seems that there's a new way for the social network to penalize users it believes—sometimes inaccurately—have been going against its community guidelines.
Back in August,
Instagram appeased small businesses and creators when it announced that the ability to share links on Stories would no longer be limited to accounts with 10,000 followers and up. In place of an exclusive 'Swipe Up' feature, the company introduced a
'Link' sticker
that more accounts could drop into their Stories to direct followers to their websites, online stores, and external platforms where they can earn money.
Only thing: you can
lose this privilege too.
Motherboard
reported that Instagram started pushing a popup message warning some users that, from October 25, they would "no longer have access to the link sticker because you have shared content that violates our Community Guidelines."
Unfortunately, there is no
way to appeal this decision, even if a user has been mistakenly flagged.
You might have noticed people on Instagram complaining about a recent warning – "Losing access to the link sticker".

This is meant to be a punishment for people who violate the community guidelines – a safeguard largely influenced by reported content. pic.twitter.com/xY7akO2QJ4

— Sara (@coolfacejane) October 19, 2021
It appears that
the restriction mostly affects people in the adult industry, many of whom believe Instagram is taking away their rights due to the content they post outside the platform. Annie Brown, the founder of
Lips
, a new social network where sexual and queer self-expression is welcome, also received the warning. "For a very long time now… Instagram has been working on ways to force sex workers, erotic artists, and queer creators off of its platform," she told
Motherboard
. "One of the first ways they did this was to remove stories with swipe up links to outside, subscription sites like OnlyFans."
So @instagram is removing the link sticker for myriad female identifying & queer influencers with huge follower counts who work to prevent misogyny, push back against vaccine misinformation & promote healthy sexuality & body positivity for somehow 'violating community guidelines'

— Cee Brückner (@C_Bombastic) October 19, 2021
However, it's not just
sex workers who are apparently being censored—photographers and artists aren't spared too. Kethy W, a photographer focused on capturing beauty through the female gaze, told the news outlet: "Instagram's become extremely authoritarian with its censorship and control. I haven't violated Instagram's community guidelines and yet they get to decide without proper appeal." The social network strangely accused her of promoting "adult sexual solicitation" and "nudity or sexual activity" on its platform, things she didn't do.
"It seems even
if you follow Instagram's community guidelines, you don't get a say," the photographer continued. She added that multiple attempts to get in touch with Instagram's support staff proved futile.
Appallingly, Jewish creators,
including StopAntisemitism.org, are also affected by this limitation. Advocates suspect that Instagram's algorithm struggles to differentiate anti-hate content from actual hate. "We believe many Jewish advocacy accounts (including ours) are being targeted by bot farms and mass reporting campaigns; rather than removing the hateful content, Instagram's extremely flawed AI systems are targeting the accounts exposing the hatred versus the source of the hate," described Liora Rez, executive director at StopAntisemitism.org.
Today we received this notification from @instagram out of the blue stating our link sticker ability will be removed on October 25th.

What is going on @InstagramComms @fbnewsroom @Facebook ? Why are you censoring a watchdog group monitoring hate on your platform? https://t.co/6EG2SVTdH4 pic.twitter.com/7QrGxZnwBO

— StopAntisemitism.org (@StopAntisemites) October 19, 2021
Rez added that,
by taking away the sticker, it is also "creating safe spaces for antisemites" to resume their hate campaigns.
Jordyn Tilchen, a writer
endeavoring to raise awareness about Jewish social issues, noted: "For example, [Instagram] may flag a post of mine for mentioning Hitler, or an educational post showcasing threats Jewish people receive, and flag that content as the actual threat when that's simply not the case at all."
Instagram confirmed its
decision to confiscate the sticker from some users, telling the publication: "As part of our efforts to limit the spread of harmful content that violates our Community Guidelines, we'll restrict people who have repeatedly or severely violated these policies from using the link sticker."
The company also acknowledged
that some users may have been mistakenly penalized, and said that it is "working on resolving this as soon as possible."
Popular progressive accounts are receiving it as well (thanks for screenshots @abbieasr). And let's be clear – I'm not saying leftist accounts can't spread misinfo. But the ones below... aren't.

So, my question: Is this enforced by quantity of reports, or by actual violations? pic.twitter.com/OG580gc2wk

— Sara (@coolfacejane) October 19, 2021
Losing access to my link sticker on Instagram (where literally most of my income comes from) as a result of having stories reported where I spoke about the sexual harassment I receive on social media. What a fucking complete and utter joke that app is pic.twitter.com/XxG14ajWs8

— clo 🐰🤎 (@chloehenryxxo) October 19, 2021
[via
Motherboard
, cover photo 211469244 ©
Dimarik16 | Dreamstime.com
]
Receive interesting stories like this one in your inbox
Also check out these recent news