Don't miss the latest stories
Share this
Tokyo's Giant 3D Calico Cat Now Has A Roomba As A Friend
By Mikelle Leow, 02 Nov 2021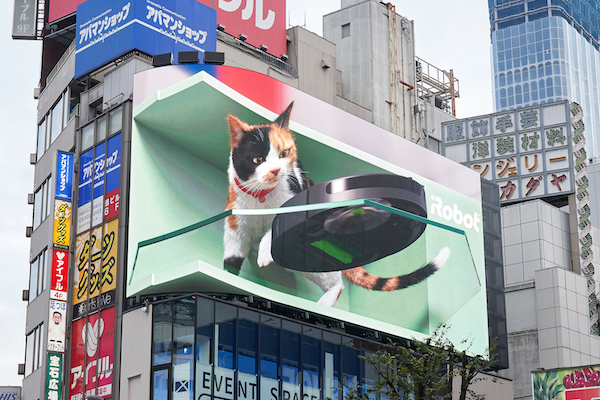 Image via iRobot / PR Times
As Hello Kitty's creators
have confirmed, she
is not a cat
, so the most famous feline in Japan right now would have to be this
3D optical-illusion cat
that lives above Shinjuku Station in Tokyo. And although it seems perfectly content living alone and watching humans from afar, it looks like the giant calico cat now has a playmate in the form of a Roomba.
Shinjuku's resident cat
moved into the new 1,665-square-foot, 4K Cross Shinjuku Vision billboard back in July. That's four months of acclimating to the spacious box, and now, it has to share it with a robot vacuum—not that it seems to mind. On Tuesday, iRobot, the maker of Roombas, introduced a friend to the endearing kitty, and they're both getting along so far.
In a new animation
illustrating Roomba's abilities in cleaning up cat hair, the curious feline meets the Roomba i3 for the first time. And thanks to its sensors, the vacuum picks up when its new roommate is nearby and cleans around it.
The lively district
isn't just soundtracked by meows; it's now accompanied by the signature jingle of the Roomba too.
According to Grape,
this scene is the first of a series of videos entitled
Roomba for Cats
scheduled to appear on the Cross Shinjuku Vision screen until December 31.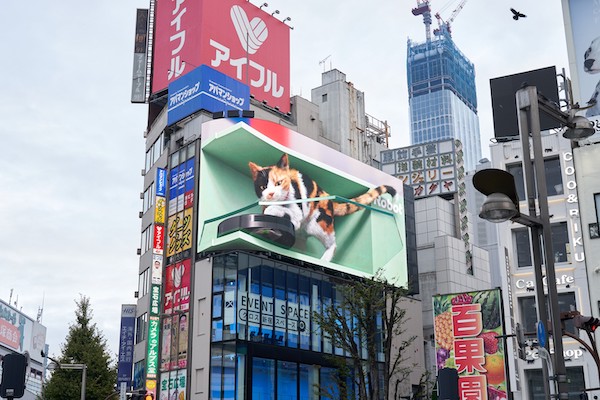 Image via iRobot / PR Times
When it's back to
its lonesome, the calico cat will resume its busy daily routine of waking up in the morning to the chatter of people around the area, and then curling up into a ball at night.
[via
Grape
, images via
iRobot / PR Times
]
Receive interesting stories like this one in your inbox
Also check out these recent news