Don't miss the latest stories
Share this
Heinz Develops 'Marz' Ketchup Using Tomatoes Grown In Space Conditions
By Ell Ko, 09 Nov 2021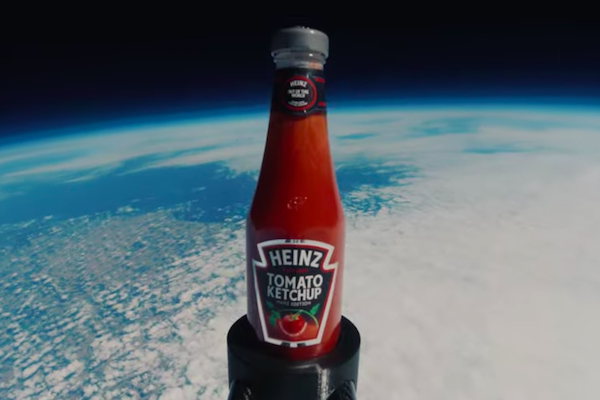 Image via Heinz
Heinz is no stranger to
an innovative twist on the steadfast, reliable ketchup we all know and love. Besides inventing a
packet roller
to squeeze out every last drop, it has also fully embraced its ketchup's secondary role as
fake blood
.
Keeping in line with
the times and this 21st-century
space race
, Heinz is now debuting the 'Marz' Edition: ketchup made from tomatoes grown under space conditions.
Besides being "just" a
condiment, this ketchup is actually the product of research conducted by a team of astrobiologists at the Florida Institute of Technology's Aldrin Space Institute over two years.
collectSPACE reports that
the research team grew the plants in Martian simulant: Earth-based soil that had been chemically matched to the regolith on Mars. Then, they were put in an environment with the same temperature and water conditions as found on the planet.
Ultimately, the tomatoes
grown were able to pass the company's quality tests, approving them to become certified bottles of Heinz Tomato Ketchup.
Apart from being
able to grow tomatoes on Mars, this result also indicates that we may be able to grow tomatoes and other essential crops in harsher environments here on Earth, should the need arise. The team at the Aldrin Space Institute has submitted the first of three papers for scientific publication, detailing this mission.
Unfortunately, though, the
Marz Edition ketchup isn't going to be going on sale. For now, at least. Perhaps it'll become available at the same time space tourism becomes a regular summer vacation plan.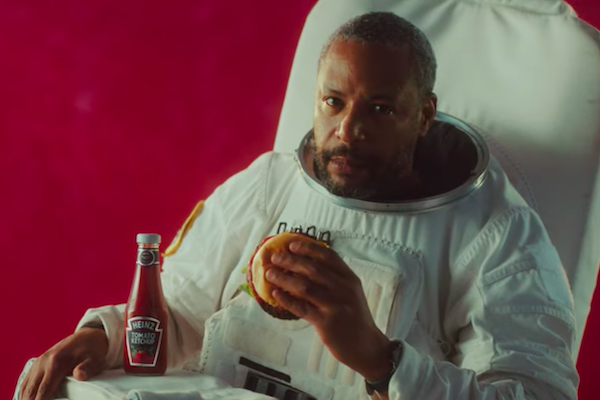 Image via Heinz
"We're so excited that
our team of experts have been able to grow tomatoes in conditions found on another planet and share our creation with the world," Cristina Kenz, chief growth officer for Kraft Heinz International Zone, said in a
statement
.
"From analyzing the
soil from Martian conditions two years ago to harvesting now, it's been a journey that's proved wherever we end up, Heinz Tomato Ketchup will still be enjoyed for generations to come."
It's good to know that
even if we end up inhabiting Mars, we'll still be able to enjoy this familiar taste on whatever new space food ends up being invented then.
The experimental sauce has
a stamp of approval from someone who has been there, done that, too. "In space we have a saying, 'it's not about the food, it's about the sauce,'" Mike Massimino, a former NASA astronaut and Heinz Tomato Ketchup Marz Edition ambassador, stated.
"We could choose what
food we wanted to eat up there, but lots of the dishes came dehydrated and a little bit bland, so a good dollop of sauce always made your meals delicious."
[via
collectSPACE
, all images via
Heinz
]
Receive interesting stories like this one in your inbox
Also check out these recent news