Don't miss the latest stories
Share this
Meta Develops Gloves That Bring Dexterity To The Sense Of Touch In The Metaverse
By Ell Ko, 17 Nov 2021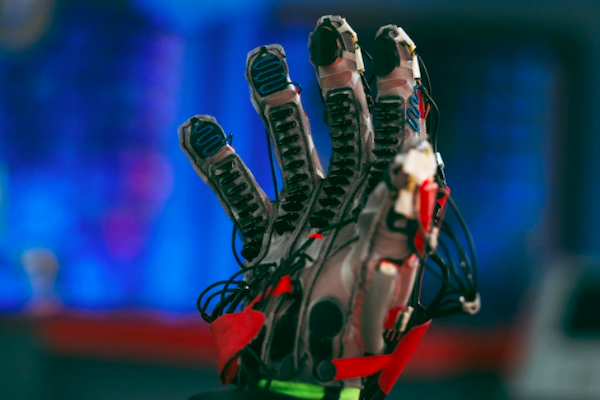 Image via Meta Reality Labs
As Facebook, now
Meta, delves headfirst into the future of the metaverse, it also has come up with more tools and equipment to make it a truly immersive alternative world. One of them is an
artificial skin
to be able to feel "human interaction."
The other is a
haptic glove that, when worn, will enable users to "touch" the world and the things within it.
Currently, when interacting
with something in today's version of the metaverse, we use hand tracking. This allows users to see a digital version of their hands while interacting with virtual objects, but doesn't allow for any tactility. Still, it's a step up from using controllers.
"We simply can't
be as dexterous in the virtual world as in the real world," Meta admits. Therefore, these gloves are out to change that.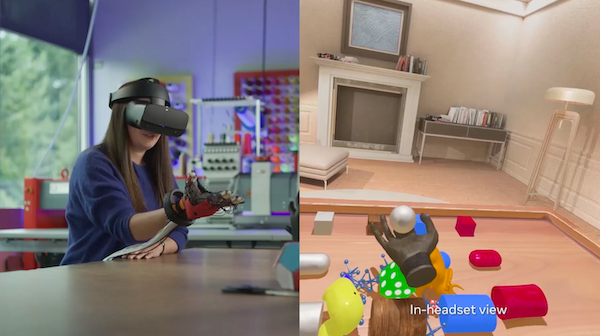 Image via Meta Reality Labs
While helping the
computer to understand and reflect the user's hand movements, the gloves will also benefit the user by reproducing "a range of complex, nuanced sensations" for things like pressure, texture, and vibration.
These would be
able to be paired with a VR headset, and there are also plans to make it compatible with AR glasses.
"Imagine working on
a virtual 3D puzzle with a friend's ultra-realistic 3D avatar. As you pick up a virtual puzzle piece from the table, your fingers automatically stop moving as you
feel it
within your grasp," Meta writes.
"You feel the sharpness
of the cardboard's edges and the smoothness of its surface as you hold it up for closer inspection, followed by a satisfying snap as you fit it into place."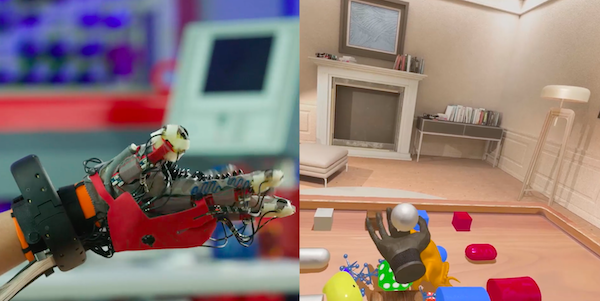 Image via Meta Reality Labs
Sean Keller, research
director at Reality Labs, tells
CNET
that instead of using multiple miniature motors to create sensations, the gloves utilize microfluidics to push air through a "series of bladders." According to him, this changes the stiffness of the material.
"We have ones
that use air to move something across your fingertip up and down, or laterally and inward—that helps you create that shearing force—and ones that are little bladders that create pressure."
But as it turns out,
as human beings, we could already have somewhat of a solution for conjuring physical sensation from an absence of a physical object. That is, our own perceptual capabilities. As UX research science manager Sophie Kim has stated, our brains are "really good" at this.
Naturally fusing
together just a bit of haptic signal, a few visual stimuli, and a touch of auditory signal may be enough to convince the brain that there is actually an object in our hands, even it's a metaverse object.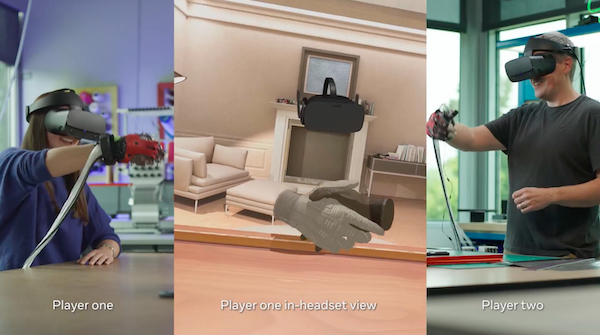 Image via Meta Reality Labs
In a blog post
explaining the gloves, Meta writes that the team behind this invention were "casting a vision" of what the world would be looking like in around 10 to 15 years' time, so perhaps we still have a little breathing room before then.
.@FBRealityLabs researchers are sharing details about haptic glove, a research project that seeks to bring the sense of touch to augmented and virtual reality and, eventually, the metaverse. Learn more at https://t.co/mxeAogq96s pic.twitter.com/IUxu83FHaZ

— [email protected] (@techatfacebook) November 16, 2021
[via
CNET
, images via
Meta Reality Labs
]
Receive interesting stories like this one in your inbox
Also check out these recent news