Don't miss the latest stories
Share this
Chanel Addresses Dissent Over $825 Advent Calendar: It's 'A Bit Of A Shame'
By Mikelle Leow, 07 Dec 2021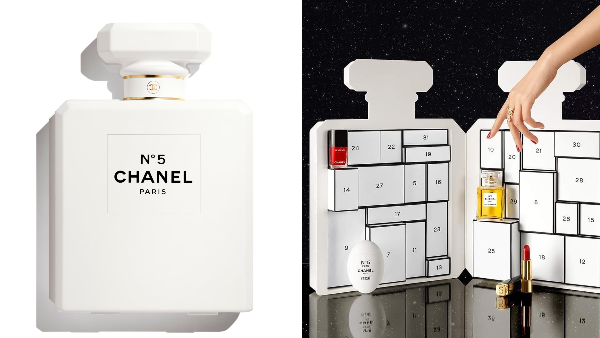 Images via Chanel
Chanel's first attempt
at an advent calendar didn't generate the festive cheer it was hoping for.
To celebrate the 100th
anniversary of its signature fragrance and bottle, the luxury house released an array of limited-edition items in the shape of the
No. 5 bottle
, including a calendar filled with "mysterious delights and surprises… marked with Gabrielle Chanel's lucky number." Although the gift includes full-sized Chanel beauty products, customers weren't expecting to find "goodies" like
stickers and a dust bag
in its 27 boxes, considering that it's priced at US$825.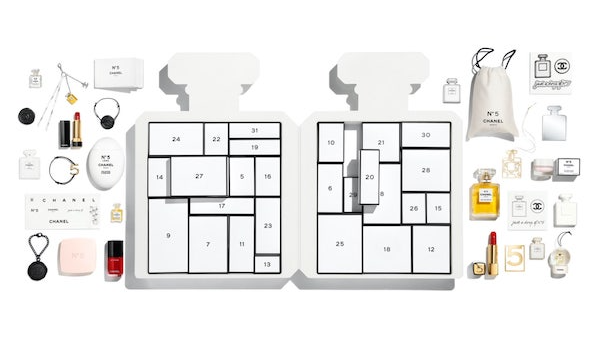 Image via Chanel
The kit caught
the world's attention, even being called
a "fraud"
by users on Chinese social network Weibo. On TikTok, a series of videos by user Elise Harmon amassed millions of views, driving internet users to warn shoppers that the gift was "not worth it" in Chanel's social media posts.
Bruno Pavlovsky, Chanel's
president of fashion, has since responded to the disdain. "This controversy is a bit of a shame because it was not what Chanel intended," he tells
WWD
. He adds that Chanel was really expecting to receive positive reactions from customers.
"Evidently, we see that
you have to be careful and therefore, in future, we will certainly be much more cautious," the Chanel executive promises.
Chanel has also dismissed
a
claim
by the TikToker saying that the brand has "blocked" her on TikTok. It clarifies that, since the company isn't active on TikTok and hasn't uploaded a single video, Harmon would "naturally" find that there is "no subscriber and no subscription" listed on the page, as would anyone else looking up the Chanel TikTok account.
"The page therefore
appears empty to anyone who visits it," Chanel notes, describing the allegations that it blocked the account as "absolutely inaccurate."
Chanel says it is aware
of the criticism flooding its online channels about the advent calendar. "Our pages are open to everyone, and millions of followers follow us all over the world. They are of course free to express their feelings and opinions, whether they are enthusiastic or critical, if they respect the rules of good conduct," the brand points out. It only draws the line at "defamation, calls to violence, threats, or intimidation."
However, the brand
personally believes that the centennial advent calendar is "a true collector's item whose value cannot be summed up by the products it contains alone."
In further defense
of the special-edition product, Pavlovsky elaborates that Chanel took the effort to use more sustainable materials for the project.
Nevertheless, Chanel will tread
even more carefully next time.
"In any case, the objective
is to promote our products and not to trigger any controversy, and even less to create frustrations or to send the wrong signals," Pavlovsky concludes.
[via
WWD
and
Jing Daily
, images via
Chanel
]
Receive interesting stories like this one in your inbox
Also check out these recent news