Don't miss the latest stories
Share this
Lay's Retools Unwanted Chip Bags Into Modish, Snackable Puffer Jackets
By Mikelle Leow, 21 Dec 2021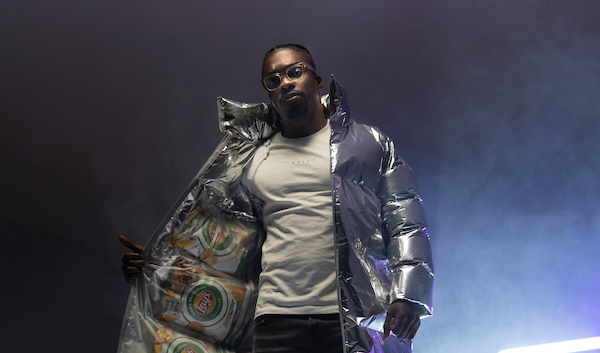 Lay's potato chips aren't just snacks anymore, but they're also a vodka—and now, filler material for these avant-garde puffer jackets.
The whimsical effort follows up on the conclusion of a fake KFC/Subway/Pizza Hut restaurant that Lay's set up in June to tout its Iconic Restaurant Flavors, inspired by dishes from the fast-food joints (there's KFC Original Recipe Chicken, Subway Teriyaki, and Pizza Hut Margherita). Fans in Holland and Belgium later voted on their favorite, which would become a permanent fixture in the respective countries.
Between the three, Holland chose the Subway flavor and Belgium picked the Pizza Hut-inspired chips. The KFC version bowed out in both races, but luckily, Lay's has other plans for it.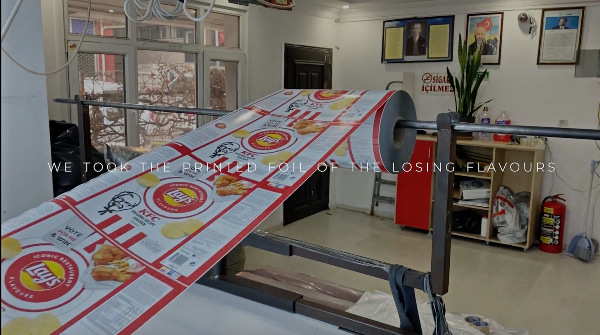 A new campaign by PepsiCo and Amsterdam-based creative strategy agency Fitzroy upcycles the printed foil packaging of the losing flavors of both countries into futuristic puffer jackets you'd expect to have come from a streetwear label with a cult following. Amsterdam fashion label XPLCT Studios helped design and produce the outerwear.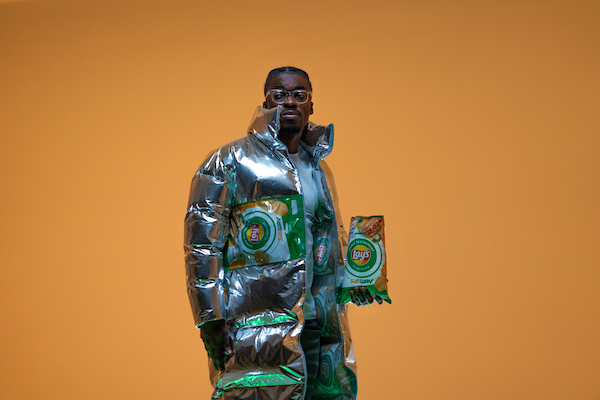 Recycled fashion from snack packaging makes for a "unique way to turn waste into fashion," says the agency in a press statement.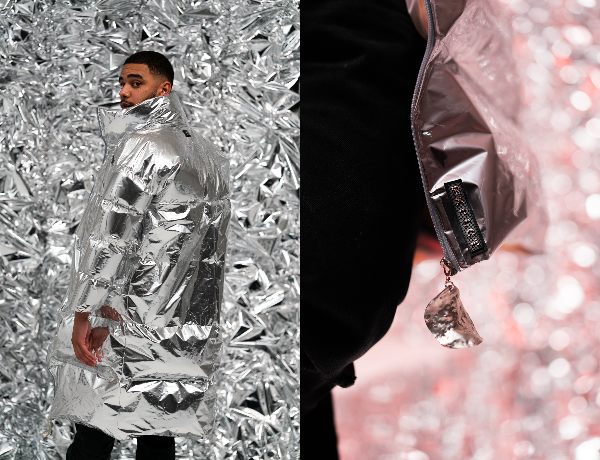 You might be wondering: Where does the puffer part of these puffer jackets come in? Well, instead of duck down or polyester, the garments are filled with bags of the winning potato chip flavors chosen by customers in Belgium and Holland. They are stashed in pockets on the inside that the wearer can pull out from whenever they're feeling snackish.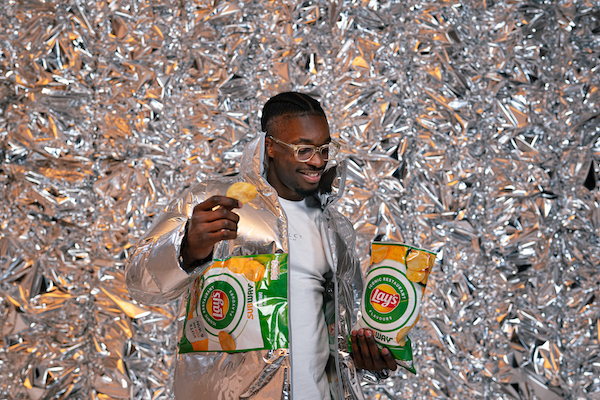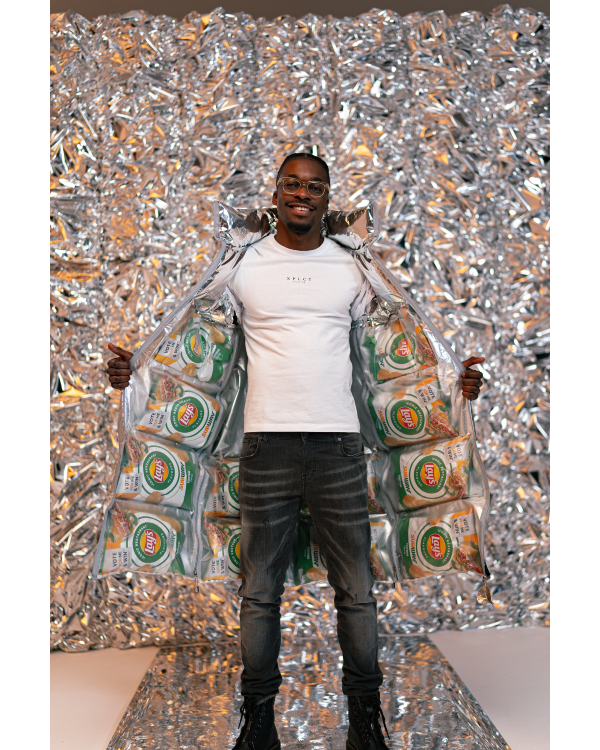 Mischa Schreuder, Executive Creative Director and partner at Fitzroy, details that the idea came from a brainstorming session on how to extol the winning chip flavors. The team ultimately decided to make the snacks reachable while being sustainably embraced by the remnants of the rejected flavors.
Fans in participating countries who wish to look like a snack can try snagging one of these jackets via a sweepstakes hosted on the Lay's website. And don't worry if you can't get one—a special Snapchat lens lets you "wear" the garment in augmented reality.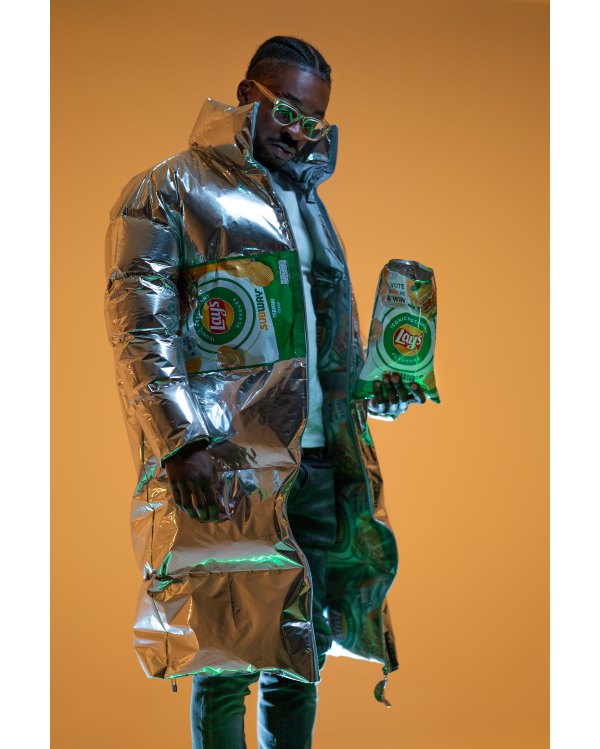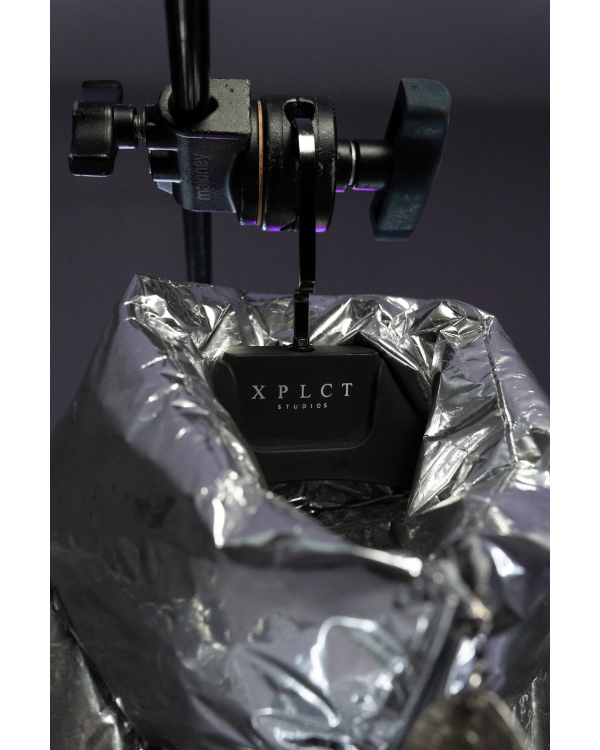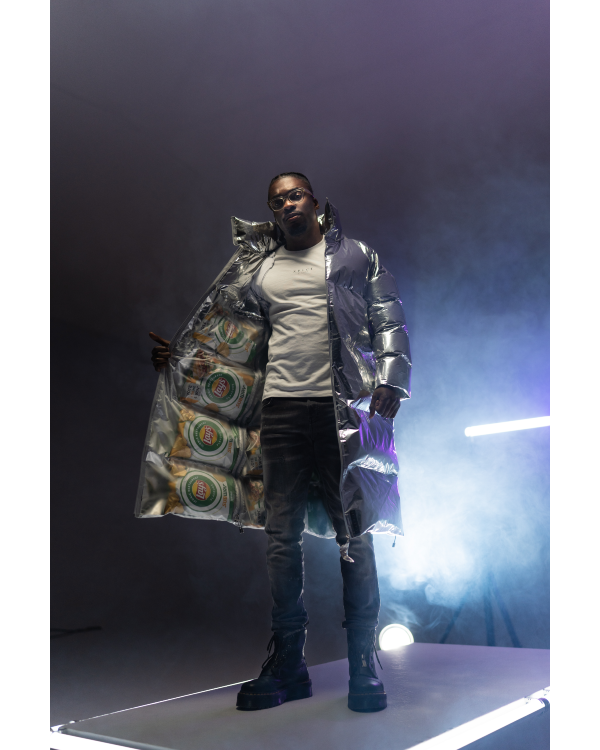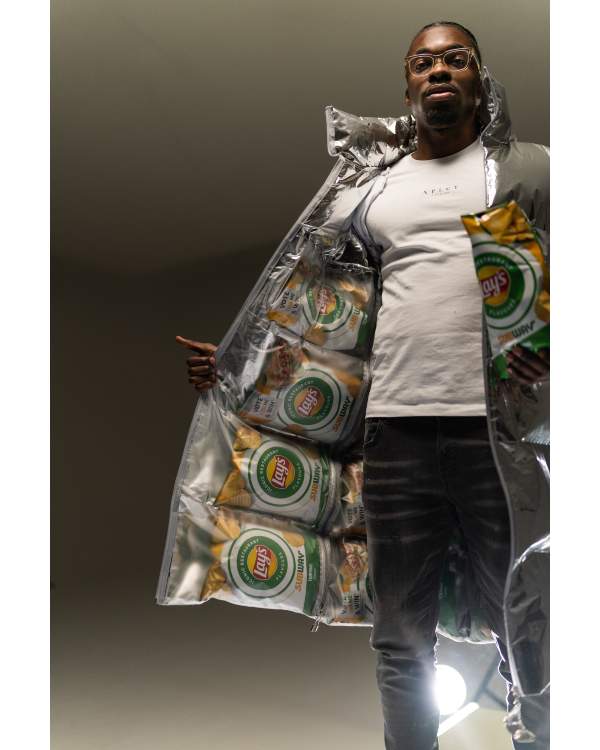 [via Fitzroy]
Receive interesting stories like this one in your inbox
Also check out these recent news