Don't miss the latest stories
Share this
NASA To Send Human Skin 3D Printer Into Space As Part Of First-Aid Experiment
By Ell Ko, 23 Dec 2021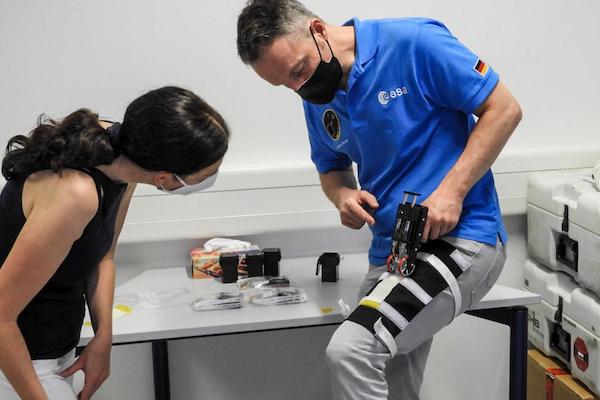 NASA has announced that it will be sending a 3D printer capable of printing human skin to the International Space Station (ISS) as part of the 24th SpaceX cargo resupply mission.
This bioprinter will enable astronauts to create what appears to be bandages made out of human skin to aid and accelerate the healing of wounds sustained while in orbit. Named Bioprint FirstAid, this technology was developed in a study by the German Space Agency.
An injured patient will be able to use their own skin cells to "create a tissue-forming patch" before placing the bioprinter on top of a wound and printing directly on top of it.
It's believed that by using patient's own cells, it will lessen the chance their body will deem the skin-bandaid "foreign" and reject it, a common concern in transplant operations of any scale.
"On human space exploration missions, skin injuries need to be treated quickly and effectively," explains project manager Michael Becker from the German Space Agency.
"The personalized and individual bioprinting-based wound treatment could have a great benefit and is an important step for further personalized medicine in space and on Earth."
While manufacturing human tissue isn't a novel thing, ScreenRant points out that the microgravity conditions in space will allow for a more limitless growth than what we've been observing here on Earth.
In labs, human cells are often grown in a petri dish. But up in space, where there isn't any gravity holding them down, the cells will be able to grow and expand in any direction they so please. Presumably, this will accelerate the healing process, which is what the project endeavors to do.
Some of the other experiments NASA is sending to the ISS alongside the bioprinter include studies in laundering clothes in space, processing alloys, and changes in immune function. No pizza this time.
[via ScreenRant, cover image via OHB/DLR/ESA]
Receive interesting stories like this one in your inbox
Also check out these recent news