Don't miss the latest stories
Share this
'Ancient' Art Illustrations Chronicle 2021 As A Year For The History Books
By Mikelle Leow, 30 Dec 2021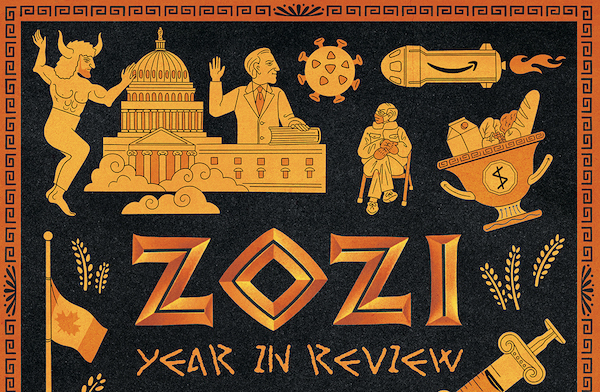 2021 was a year that kept throwing us curveballs, leaving little recovery time before the next one is hurled. From Joe Biden and Kamala Harris' inauguration, to space travel, non-fungible tokens, and Omicron, it was one high-achiever of a year who didn't know when to take a break.
Which is what makes this single-slab year in review by Paul Twa so compelling. In one view, the Toronto-based graphic designer and illustrator has captured highlights of 2021 and depicted them as ancient Greek vase-style etchings.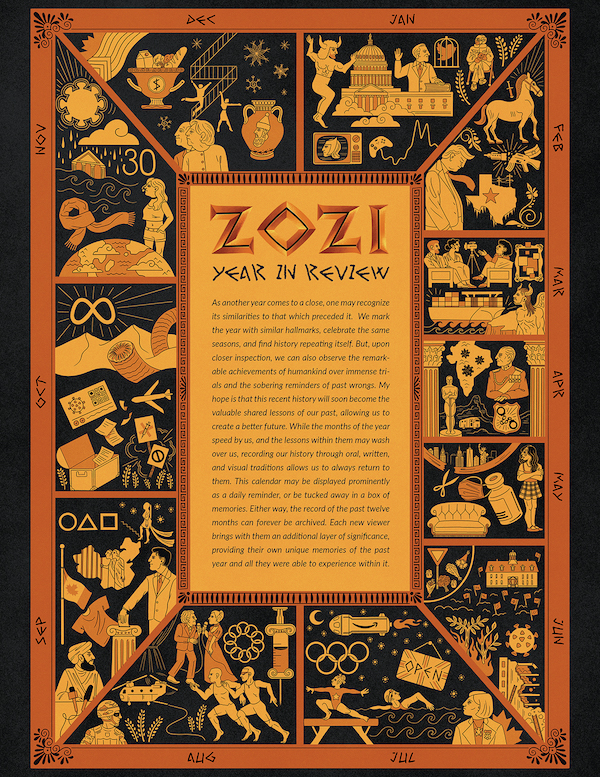 Twa's thought process works a little differently. He has what is sometimes called "calendar synesthesia," a rare neurological phenomenon where memories are naturally mapped out into months of the year. The symbols in this artwork are "organized in the way I mentally picture the calendar year," explains the artist.
This is Twa's second historically-inspired year in review that he's shared with the world. When we featured the 2020 version, he explained that the calendar visualizations started from his grandmother, an artist and teacher.
"[She] would draw out the pathway of her marriage to my Grandad on each anniversary," Twa said then. "She illustrated significant life events and historical moments on panels of an accordion-folded notecard, continually adding to the chain." His mother kept up with the tradition, and those observations he had as a child evolved into an intrinsic gift.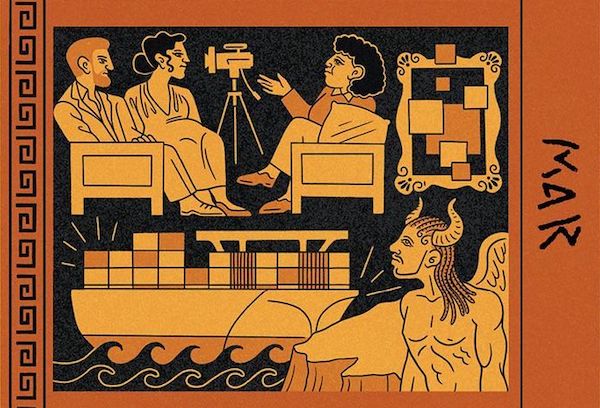 "Highs and lows" recorded in this structure include the Capitol riots, President Biden's successful election, the Harry and Meghan interview with Oprah Winfrey, Jeff Bezos' expedition into space with an all-civilian crew, the delayed 2020 Tokyo Olympics, Beeple's record-smashing US$69 million NFT sale, the Taliban's government takeover, and Facebook's Meta rebrand. The art even cements the status of South Korea's Squid Game and Disney+'s WandaVision into pop-culture history.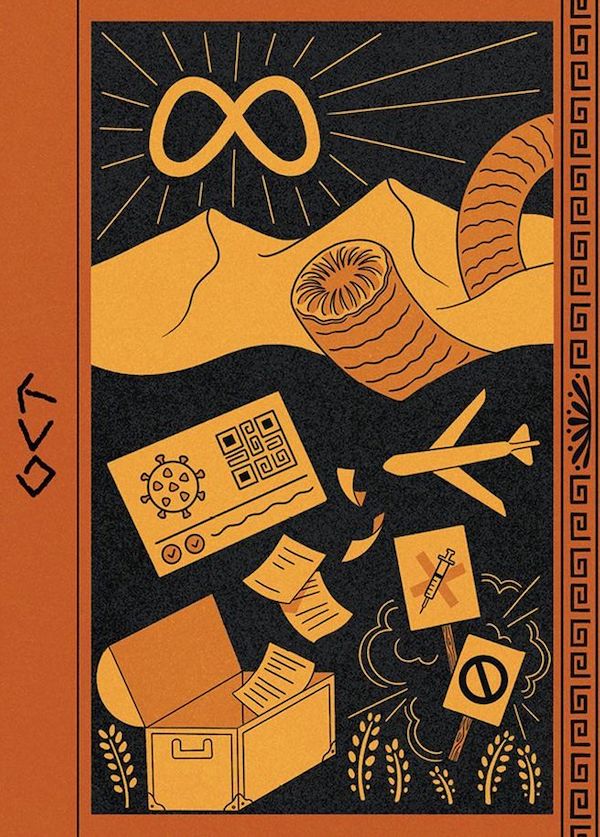 Flip through the overview below and see if you can identify all of the events documented in the art. The key can be found on Twa's website.
View this post on Instagram
Images by Paul Twa and featured with permission
[via Paul Twa, featured with permission]
Receive interesting stories like this one in your inbox
Also check out these recent news