Don't miss the latest stories
Share this
Everything To Know About Trump's Social Network Launching Next Month
By Alexa Heah, 07 Jan 2022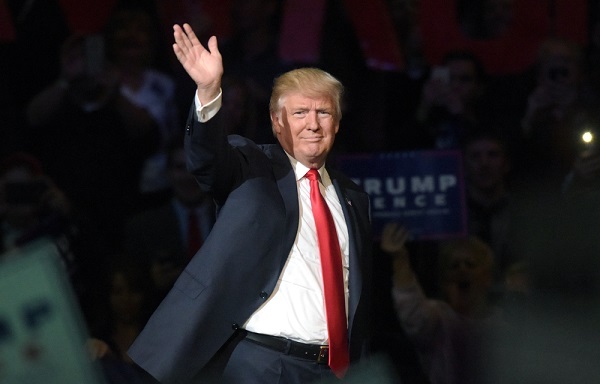 Where do we start with Donald Trump's forthcoming social network? Well, to recap the flurry of developments that have taken place in the last several months, the former US President had first announced the idea of an all-new social media platform in October last year.

TRUTH Social, which was touted to be "an open, free, and honest global conversation against political ideology," was hijacked within hours, with users taking up usernames including 'donaldtrump', 'mikepence', and 'donaldjtrump' before the site had even launched.

Following the security failure, users who peeked at the platform then noticed it was a badly-disguised copy of open-source social networking site Mastodon. It took over a month before TRUTH Social admitted the truth, sneakily adding an "open source" section to the site with the original code in a bid to avoid litigation.

Amid the mess about the platform's true source code, a report by Mother Jones revealed that Trump's intellectual property rights attorney had filed a series of applications, attempting to trademark phrases such as "truth social," "truthing," "post a truth," "retruth," and "follow the truth."
Launch Date

Now, in the most recent development (all caught up yet?), the social media app is scheduled to launch on February 21, according to its listing on the Apple App Store. This coincides with the Presidents' Day long weekend.

The site is expected to be part of a larger network, the Trump Media and Technology Group (TMTG), as reported by The Guardian. The group will comprise TRUTH Social, an on-demand video streaming service named TMTG+, and a possible podcast network in the works.

It's certainly going to be interesting to see how TRUTH Social takes off, as CNET noted that the former President had tried to start a blog last year. However, he shut down 'From the Desk of Donald J Trump' soon after The Washington Post revealed that the blog attracted rather few readers.

Will the social media platform go the same way? Or will it propel TMTG into one of the most recognizable media brands of the future? We'll know in two months.
[via The Guardian and CNET, cover image via Matt Smith Photographer / Shutterstock.com]
Receive interesting stories like this one in your inbox
Also check out these recent news