Don't miss the latest stories
Share this
'Satan Shoes' Creators Tread Illegal Logo Territory With 'Cease & Desist' Gear
By Alexa Heah, 25 Jan 2022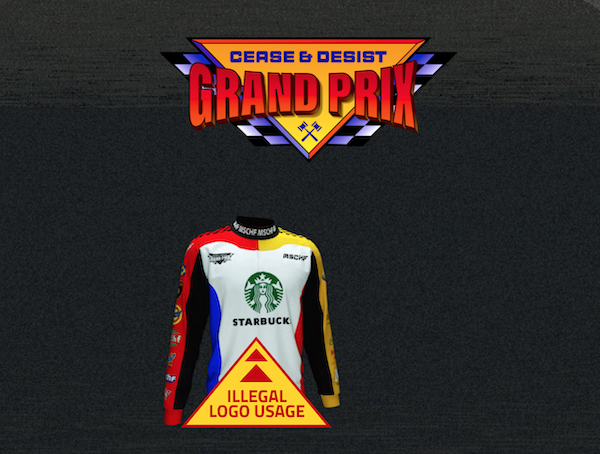 Art stunt collective MSCHF has never shied away from a chance to make a statement, from provoking Disney's copyright protections to selling a Lamborghini for US$35, making 'Satan Shoes' out of Nikes, and launching an 'OnlyBags' platform to hawk designer paper bags.

Now, the playful group is back with a new offering that could be venturing deep into illegal territory: 'Cease & Desist Grand Prix'. The brand has released eight racing-style shirts, each adorned with the logo of one of the world's most recognized companies.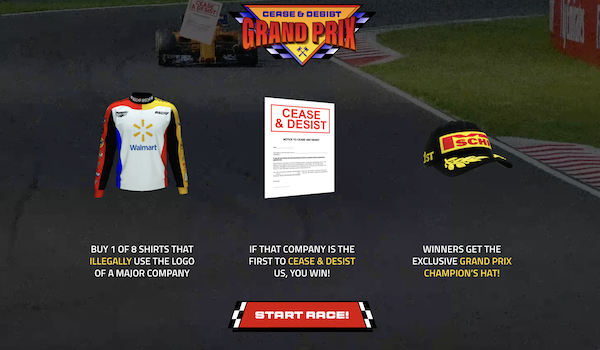 The organizations featured include Coca-Cola, Disney, Amazon, Tesla, Subway, Microsoft, Walmart, and Starbucks.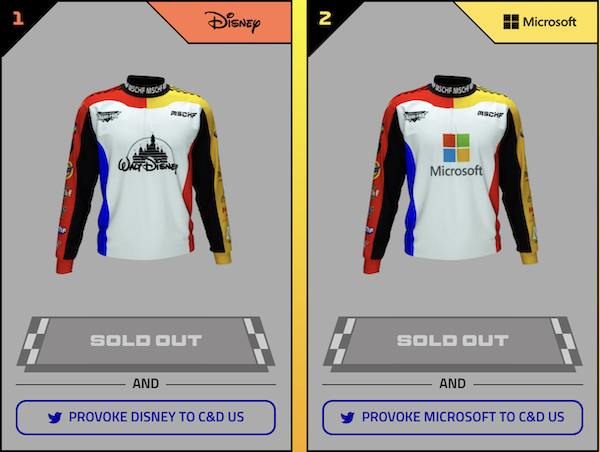 To make things even more exciting, MSCHF is challenging customers to purchase the shirt of their predicted "winner," or the first company to actually issue a cease and desist order to the brand.

"We chose companies that are large enough to be worth infringing on and are mostly known for being litigious. We expect Disney, for example, to be a frontrunner for obvious reasons," Daniel Greenberg, the brand's co-founder, told WWD.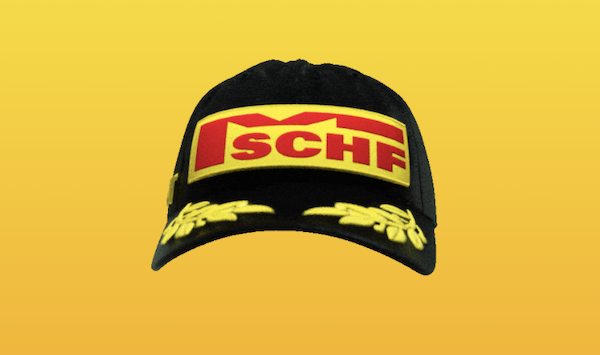 If you get the right corporation, you'll receive a special 'Grand Prix Champion's Hat' with the MSCHF logo redesigned to look like the iconic Pirelli symbol.

"We get C&Ds all the time, so we decided to use them as our own working material. In general, the state of American copyright law vastly privileges large corporations and stifles creative endeavors of smaller artists and entities," Greenberg explained.
Buyers worried that they could be dragged into a legal melee needn't worry, as MSCHF guarantees customers "are in no way complicit or guilty or in danger of legal ramifications."

All the shirts are sold out, but you can still check out the collection in its entirety here.
Image via MSCHF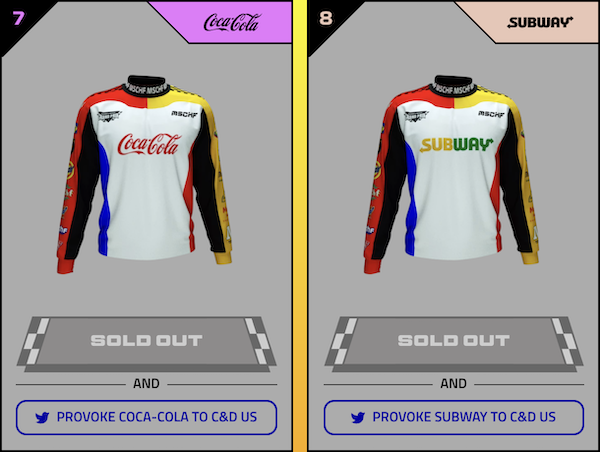 [via Highsnobiety and WWD, images via MSCHF]
Receive interesting stories like this one in your inbox
Also check out these recent news