Don't miss the latest stories
Share this
Greenpeace Exhibits Beached Packaging Still Intact After Many Decades At Sea
By Mikelle Leow, 08 Feb 2022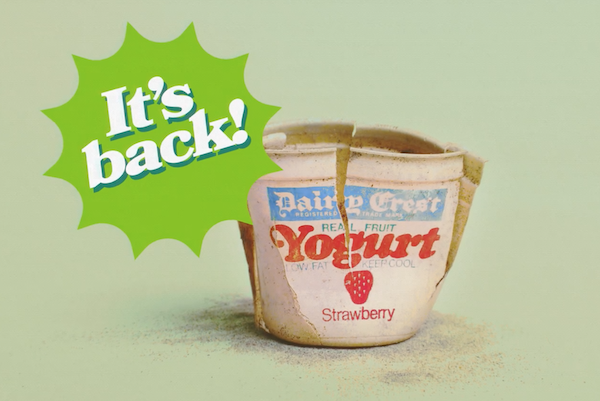 The awe you feel when gazing at these retro packaging designs might be tinged with some guilt for the future. The beached containers have spent 40, 50, 60, or even 70 years floating at sea—and yet, on their recent return to land, they're still practically in one piece.

The culprit, as you might have guessed, is single-use plastic, the material that's been clogging up oceans and choking marine animals. "Plastic doesn't just disappear," cautions environmental awareness nonprofit Greenpeace.
The bags, bottles, and jars featured in its deceptively cheerful Plastic is Back campaign—disguised as offerings on a "vintage webstore"—are just a few of the several packaged goods holders from the eras of our parents and grandparents that "are making a comeback [on] our beaches." The initiative was created by advertising agency Ogilvy Netherlands.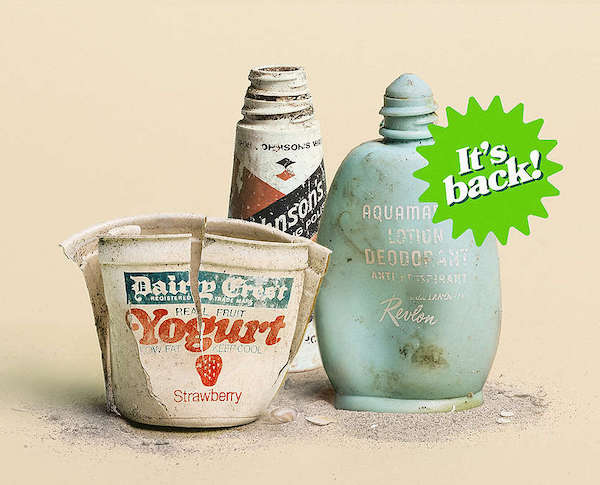 Image via Greenpeace

The imagery proves how stubborn the material can be even when the bottles' contents are long-gone or decomposed, or when the brands that manufactured the products are no longer in operation.
The poignant message raises the alarm that single-use plastics can no longer be deemed as practical for the long term, in spite of how affordable and durable they are. To date, scientists are frantically finding ways to replace the material with plant-based alternatives like seaweed, which is a positive start.
It takes the ocean 450 years to break down the plastic. Lately storms have been washing up plastic packaging of products thrown away 40, 50, 60 years ago.

So, we created a relaunch campaign for the plastic packages of these long-gone products.@ogilvy @WPP @MusebyClio pic.twitter.com/hPydXpntBs

February 9, 2022
It takes the ocean 450 years to break down the plastic. Lately storms have been washing up plastic packaging of products thrown away 40, 50, 60 years ago.

So, we created a relaunch campaign for the plastic packages of these long-gone products.@ogilvy @WPP pic.twitter.com/lqXH0H5g1x

— Tolga Buyukdoganay (@iTolga) February 7, 2022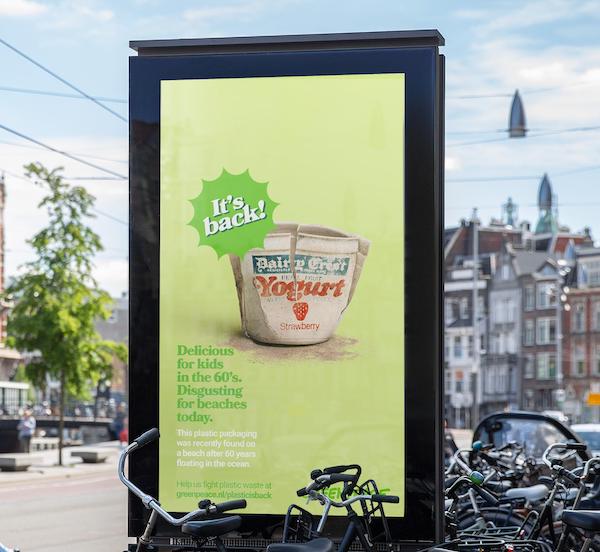 Image by Greenpeace via Ads of the World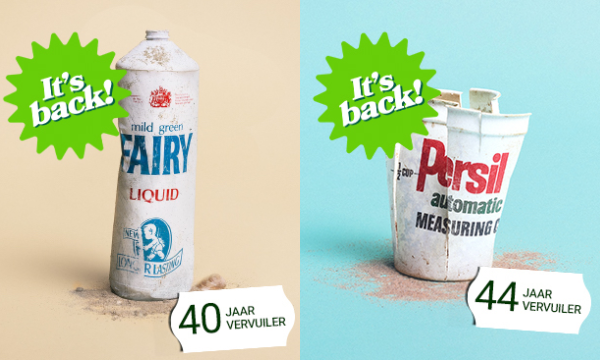 Images via Greenpeace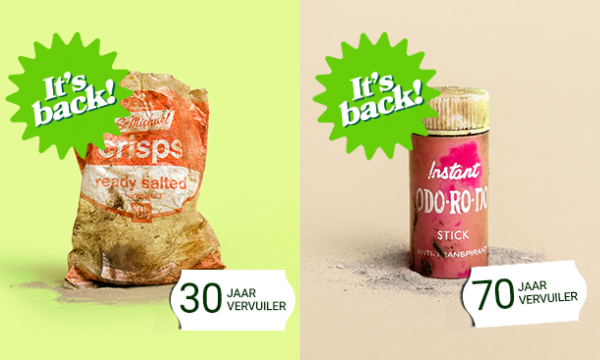 Images via Greenpeace
Images via Greenpeace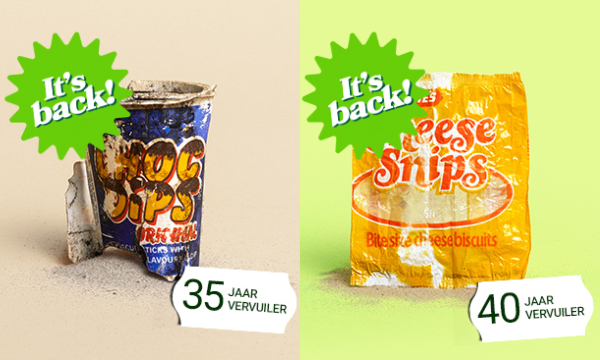 Images via Greenpeace
[via Ads of the World, images via Greenpeace Netherlands]
Receive interesting stories like this one in your inbox
Also check out these recent news