Don't miss the latest stories
Share this
Open-Source Twitter Lookalike Faces Surge After News Of Musk Takeover
By Mikelle Leow, 27 Apr 2022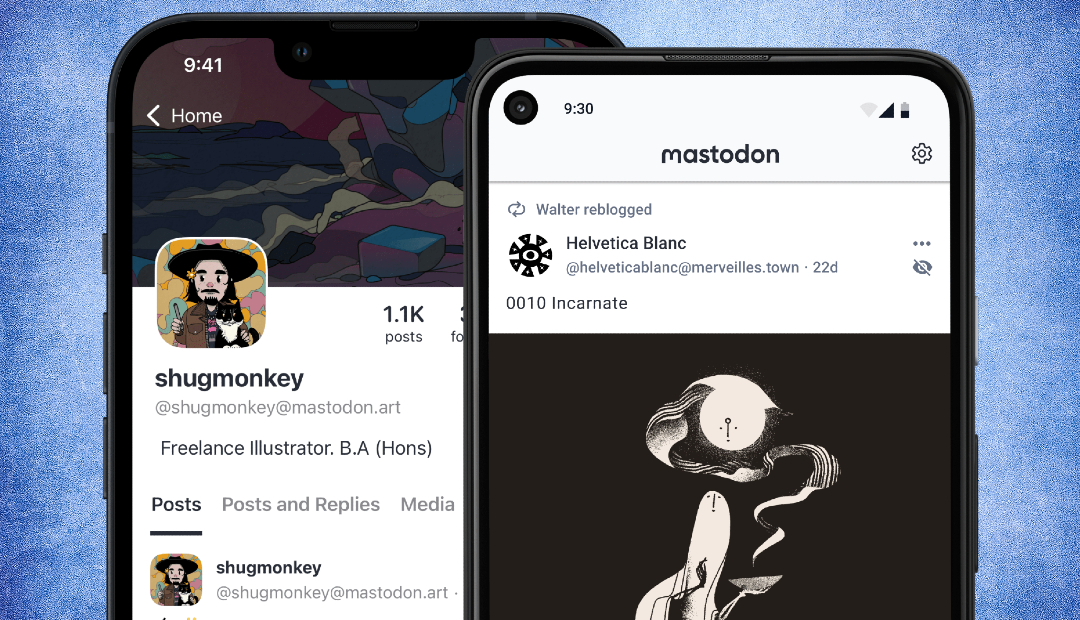 Composite image via Mastodon, 110919193 © Javarman | Dreamstime.com
If you haven't heard, Elon Musk is Twitter's new overlord. The Tesla CEO and richest person in the world is buying the social network for US$44 billion and says he plans to make the bird app a hub for "free speech."
Needless to say, it has caused quite the frenzy on the platform, and some Twitter users are contemplating leaving the app for greener pastures (or bluer skies?). Many have already moved out, it seems. Mastodon, a social network with an interface almost identical to Twitter's, is seeing a boom in signups and downloads.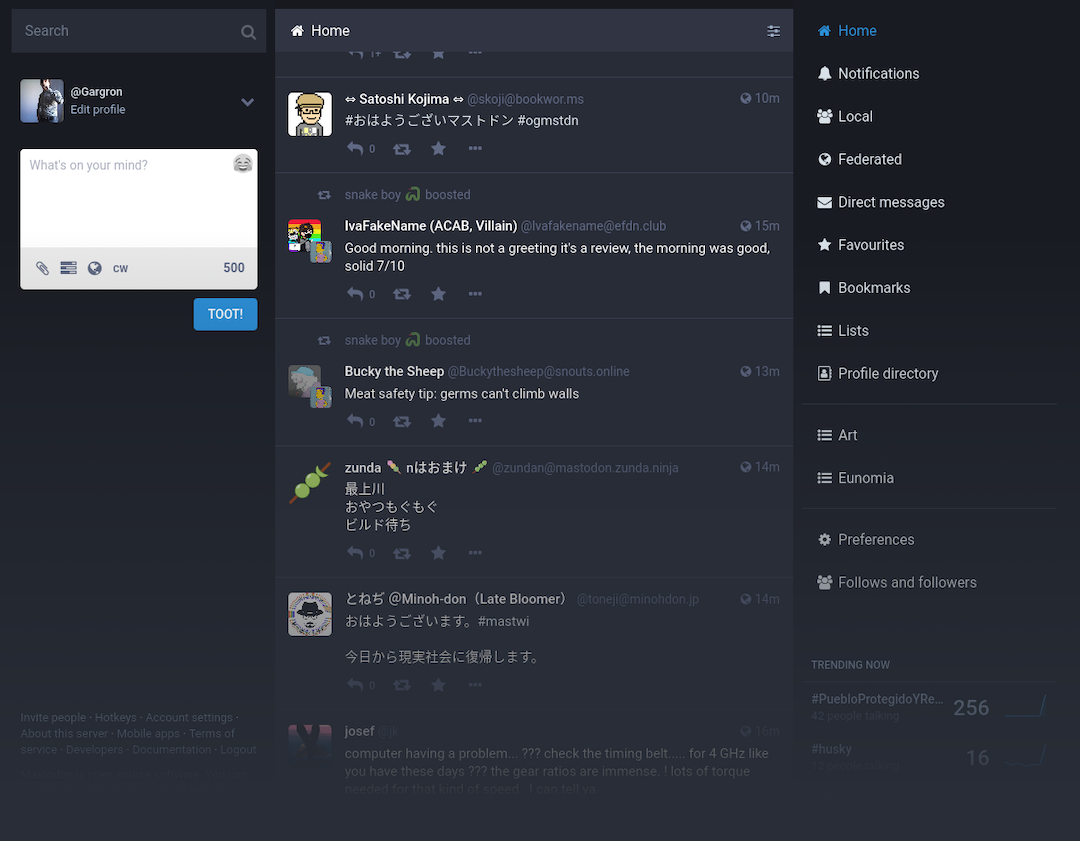 Image via Mastodon
Hours after news of Musk's Twitter takeover broke, Mastodon ironically went on Twitter to announce that it was seeing "an influx" of about 41,287 users, with some 30,000 of them being new to the platform. The 41,287 more than doubled the next day.
Another 43,292 users have arrived on various #Mastodon servers since that tweet!

— Mastodon (@joinmastodon) April 27, 2022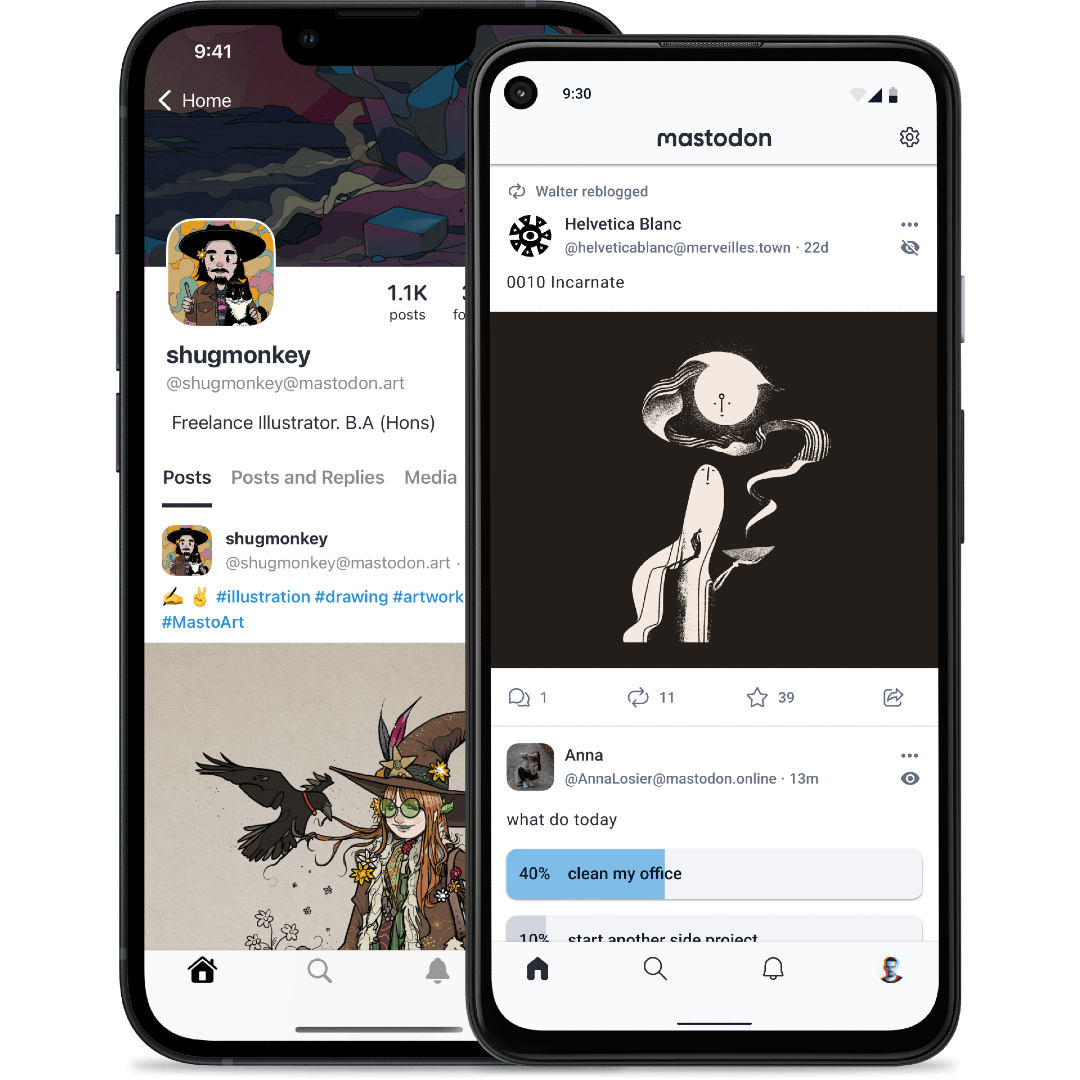 Image via Mastodon
Mastodon may resemble Twitter in appearance, but it functions pretty differently. Twitter exists on a single, centralized platform, with interactions controlled by one provider, whereas Mastodon is an open-source, 'decentralized' service run by millions of users. It also has a larger 500-character limit per post.

"Mastodon isn't a single website like Twitter or Facebook, it's a network of thousands of communities operated by different organizations and individuals that provide a seamless social media experience," Mastodon explains.
It reiterates that "there is no central Mastodon website—you sign up to a provider that will host your account, similarly to signing up for Outlook or Gmail, and then you can follow and interact with people using different providers."

The service also notes that, due to its "spread-out and independent nature," it has more moderators overseeing user safety and offering support.

There has also been a spike in downloads for the official iOS and Android apps of Mastodon, which touts itself as the "the largest decentralized social network on the internet." Motherboard cites app data tool Sensor Tower that, on Monday, Mastodon amassed "nearly 10% of its lifetime total" in downloads.
As the platform is open-source, users are free to reuse its code to build their own social networks—so long as they respect its licensing requirements. Donald Trump's team at Truth Social did not accede to these when they built their so-called "proprietary" social media platform on Mastodon's source code, and got in trouble for it.
Ever since news of Musk's acquisition broke out, Trump's Truth Social has enjoyed an uptick in app downloads on its end, as well. In fact, it's getting so much attention that it's now the top free app on the Apple App Store.

"Funnily enough one of the reasons I started looking into the decentralized social media space in 2016, which ultimately led me to go on to create Mastodon, were rumors that Twitter, the platform I'd been a daily user of for years at that point, might get sold to another controversial billionaire," marvels Mastodon founder Eugen Rochko in a new blog post.

[via Engadget and Motherboard, images via various sources]
Receive interesting stories like this one in your inbox
Also check out these recent news