Don't miss the latest stories
Share this
Cow Mask That Converts Burps Honored By Jony Ive & Prince Charles' Design Award
By Mikelle Leow, 29 Apr 2022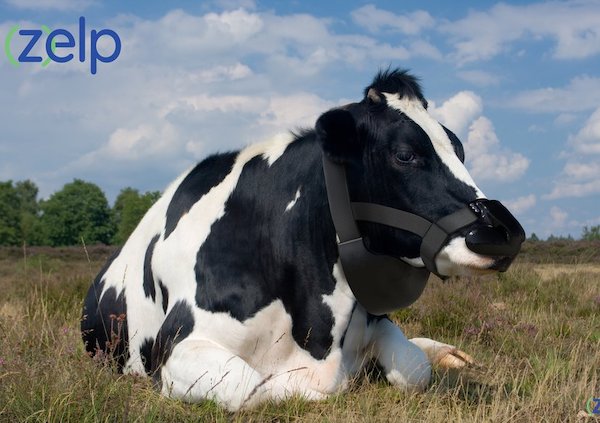 Image by ZELP via Royal College of Art
The planet-warming methane gas is being milked from cows and converted before it escapes into the atmosphere. How, you ask? A startup called Zero Emissions Livestock Project, or simply ZELP, has invented a wearable for cows that catches their burps, which are filled with this gas.

The gas mask, if you will, transforms the collected methane into water vapor and carbon dioxide.

The ZELP device is one of the four winning innovations recognized at the competition launched by by the Terra Carta Design Lab, a climate design initiative set up last July by former Apple design chief Jony Ive and Prince Charles. The firm incentivizes the creation of "high-impact, low-cost" climate solutions by students and alumni of the Royal College of Art in London.
According to the United Nations environment program, methane is 80 times more potent than carbon dioxide in terms of warming over a 20-year period. It's also the key culprit for hazardous ground-level ozone. The production of methane is one of the reasons attributed by food tech startups for their race in developing plant-based beef alternatives.
Francisco Norris, ZELP's founder, projects that the muzzle can cut methane emissions from cow burps by over 50%.
Furthermore, the smart device could be used by farmers to track livestock's health, Norris adds.
ZELP is planned for sale in 2023, initially in Europe as a subscription service.
Another idea that wowed at the Terra Carta Design Lab competition is an accessory for a group of students called The Tyre Collective that can be connected to a car's wheels to collect microplastics released during impact. Its creators say they're in talks with tire recycling companies to implement the technology, as well as exploring the use of microrubber in fashion or as a pigment.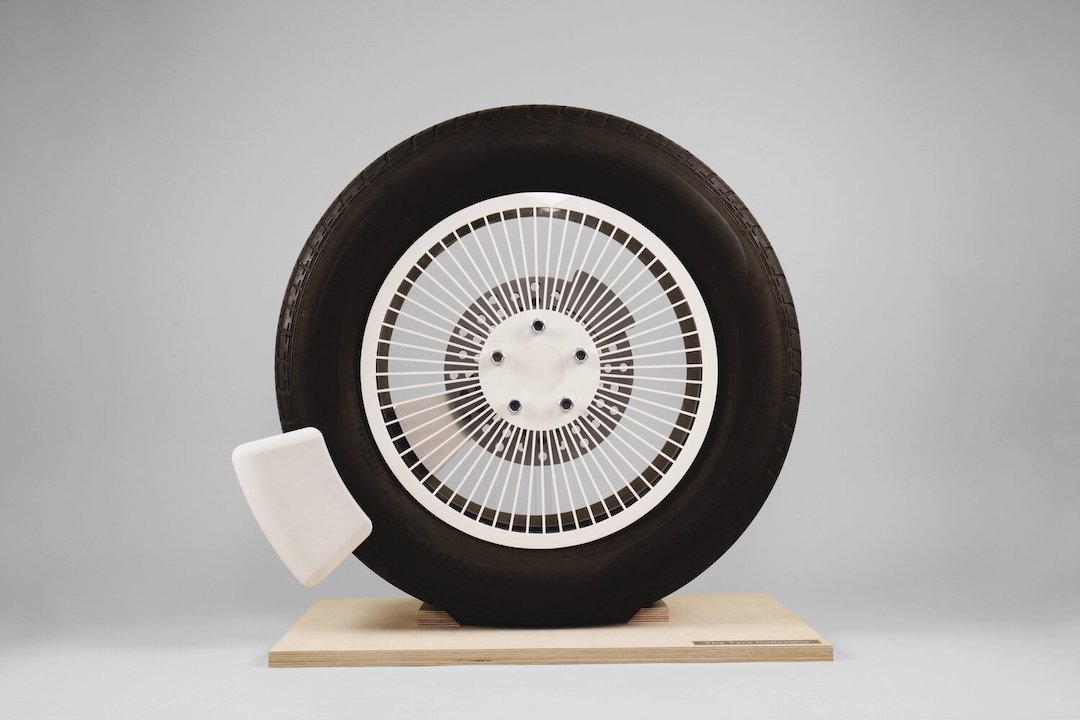 Image via The Tyre Collective
One startup, Amphibio, has designed a breathable, waterproof textile using a single material, distilling the multi-layer makeup of this sort of textile.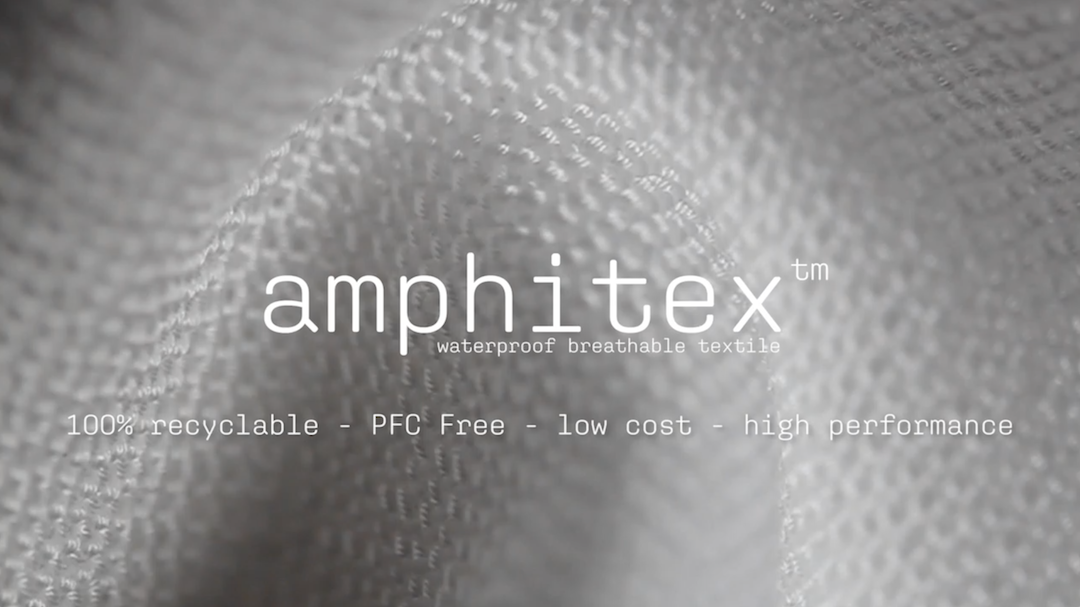 Image via Amphibio
Finally, twin sisters Begum and Bike Ayaskan have designed pods from food waste that rely on the wind to disperse seeds and nutrients into nature.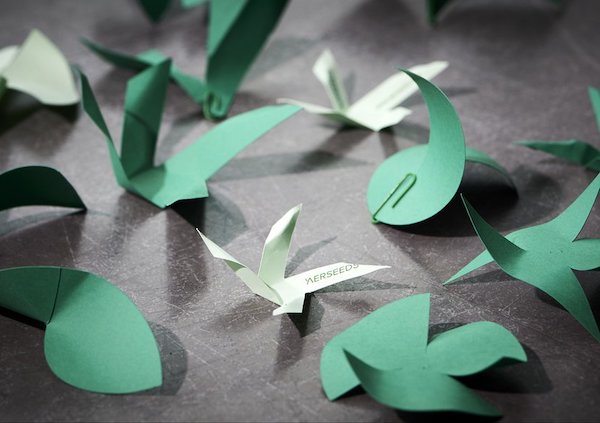 Image by Studio Ayaskan via Royal College of Art
Each of the winning teams has been awarded a £50,000 (US$63,000) funding and an opportunity for mentorship by Ive, who's also the chancellor of the Royal College of Art.
Receive interesting stories like this one in your inbox
Also check out these recent news