Don't miss the latest stories
Share this
Fun, Veggie-Themed Condoms For Seniors Have Been Planted In… Garden Centers
By Mikelle Leow, 10 May 2022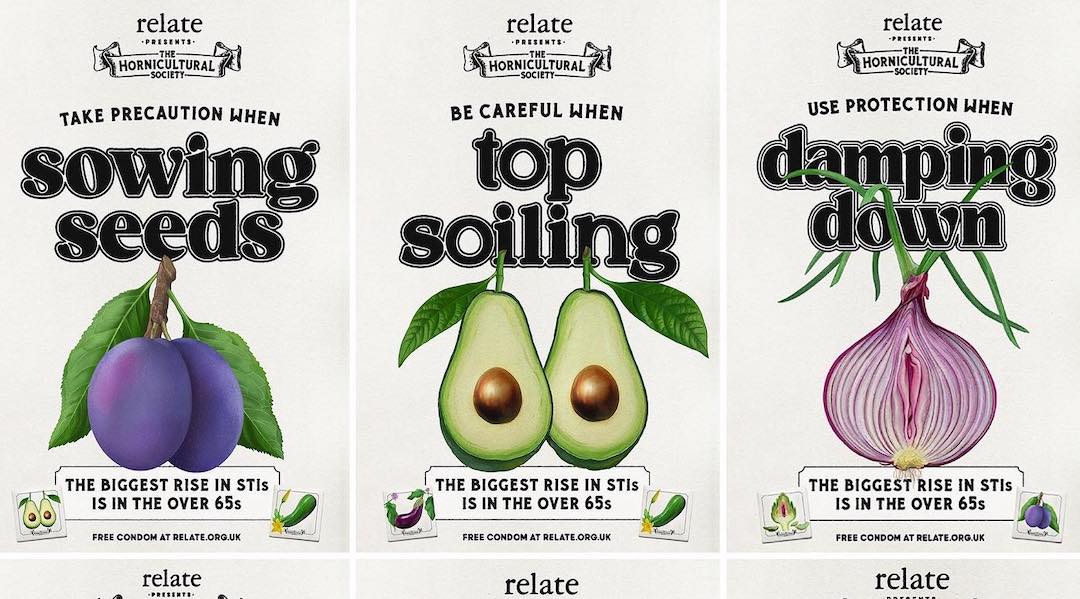 Image via Ogilvy UK
Older people are still getting it on, which is fine and dandy. Not so wonderful is the fact that over-65s are less likely to use protection, leading to a rise in STIs in this age group. To sow the seeds for safer intimate lives among seniors, relationship nonprofit Relate and advertising giant Ogilvy UK have rolled out condoms in the most adorable, smutty packaging.

Gardening is one of the favorite activities of over-65s in Britain, according to findings published by the charity. But do you know what tops the ranks of their most beloved pastimes? It's sex. In between the two is spending time with their family members (Grandma sure has her priorities straight).
Tapping into two of elders' best hobbies, Relate and Ogilvy disguised condoms as seed packets and displayed them at Finchley Nurseries, a family-run garden center, as part of a campaign called—wait for it—The Rise of Horniculture.
View this post on Instagram

Although half of over-65s in the country say they are sexually active, they struggle to have conversations about sex, and this friendly packaging seeks to crunch those taboos.

The punning packets are adorned with cheeky, innuendo-heavy illustrations of fruits and vegetables, namely eggplants, avocados, plums, onions, zucchinis, and artichokes. The rubbers, which can also be obtained here, are provided by sexual health product brand HANX, and happen to be vegan and biodegradable.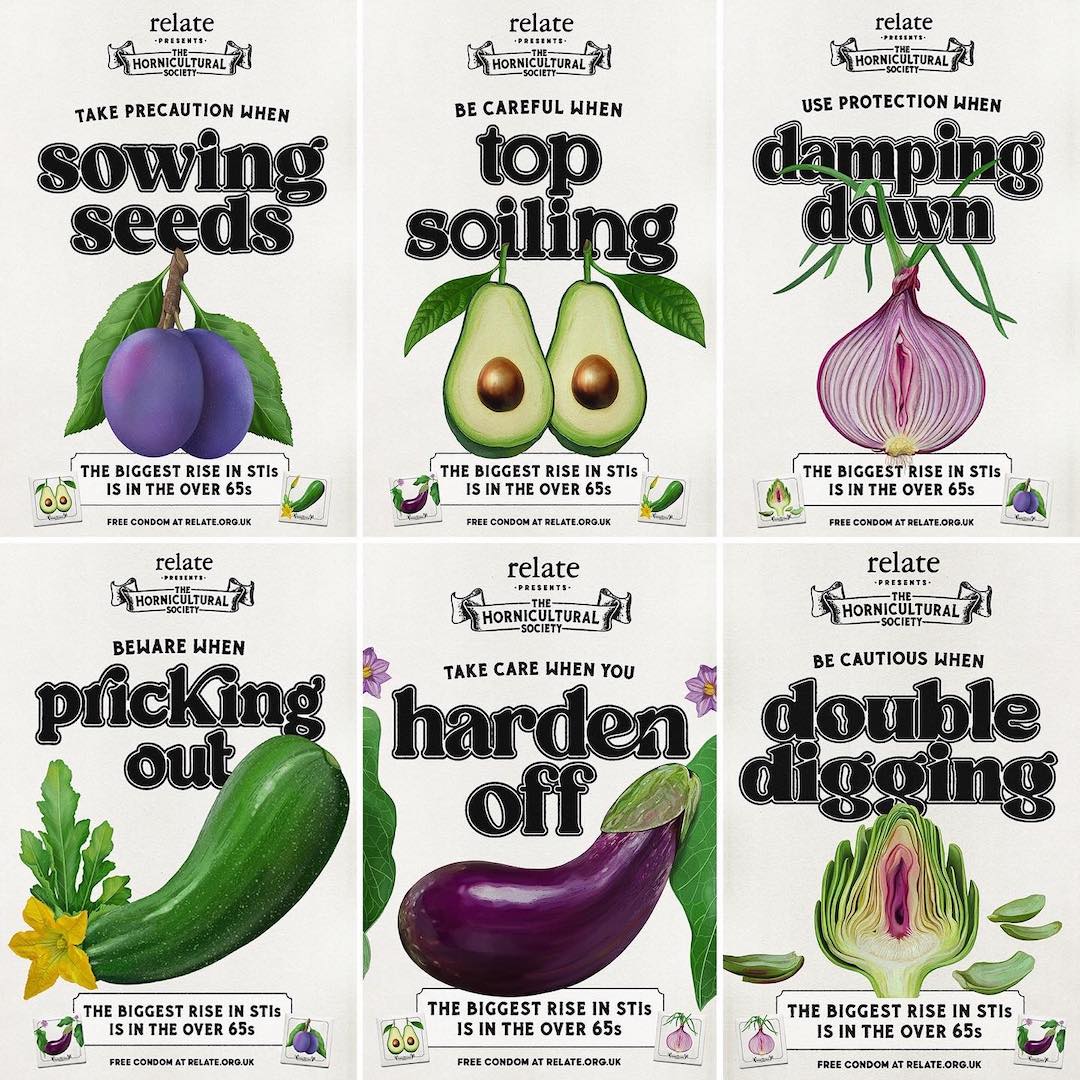 Image via Ogilvy UK
"Sex and intimacy can be as adventurous and fulfilling in later life, as it can be at any age… [and] it's brilliant that our research showed it's still a significant part of life for those who want it to be," remarks Relate's president Anjula Mutanda, who's a relationship psychotherapist too. "And we shouldn't be afraid to talk about the importance of safe sex, regardless of age."

"By bringing the sexual health debate to an unexpected environment like a garden center, we're once again trying to help break down taboos and get people up and down the country talking about the joy of later-life sex," Mutanda adds.
Receive interesting stories like this one in your inbox
Also check out these recent news