Don't miss the latest stories
Share this
Ancient Phallic Graffiti With Insult Discovered On Roman World Heritage Site
By Mikelle Leow, 10 Jun 2022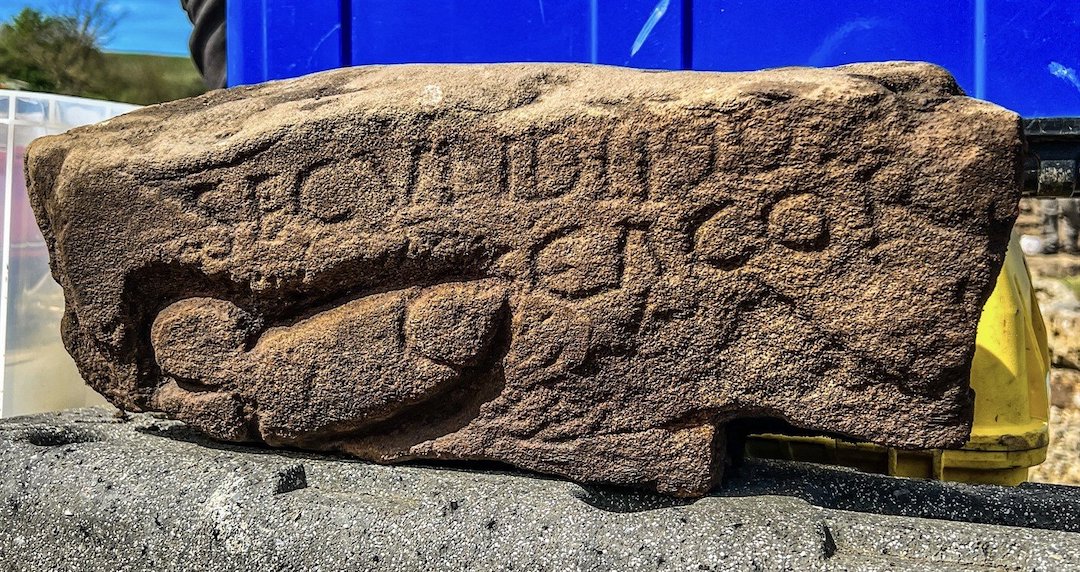 Image via The Vindolanda Trust

While it's easy to remember ancestors as archetypal heroes, damsels, and brutes, the human experience has taught us that people aren't always that buttoned-up. D**k drawings, in fact, have existed since prehistoric times. And remember Catherine the Great from your history books? She was believed to have a penchant for furniture with extremely smutty ornaments.

It's always a delight when researchers discover gems that humanize characters of the past. Take, for example, this phallic artwork carved into this piece of stone found along the Hadrian's Wall UNESCO World Heritage Site last month.

Volunteer archaeologists were clearing rubble at Vindolanda (meaning "white field") when they landed on the crude find. Vindolanda was a Roman auxiliary fort used during the Roman emperor Hadrian's occupation of Britannia. Its ruins are still smattered 73 miles across northern England, giving modern onlookers a snapshot of life in the third century.

Someone from that time apparently hated a guy named Secundinus so much, that they etched a giant penis next to the latter's name.
"It looked from the back like all the others, a very ordinary stone, but when I turned it over, I was startled to see some clear letters," says Dylan Herbert, the retired biochemist from South Wales who discovered the slab. "Only after we removed the mud did I realize the full extent of what I'd uncovered, and I was absolutely delighted."
Phallic symbols of the ages often alluded to fertility, but this one was different—for inscribed next to the d**k pic were the words "SECVNDINVS CACOR," which roughly translates to mean "SECUNDINUS THE SH**TER."

Says Dr Andrew Birley, Director of Excavations and CEO of the Vindolanda Trust:
"This one really raised our eyebrows when we deciphered the message on the stone. Its author clearly had a big problem with Secundinus and was confident enough to announce their thoughts publicly on a stone."

"I have no doubt that Secundinus would have been less than amused to see this when he was wandering around the site over 1,700 years ago," Dr Birley adds.

In their other excavations of Vindolanda, archaeologists have found sweet remnants that convey stirring human emotions to observers 2,000 years on. One lovely discovery was a handwritten birthday invitation from a woman who expressed anticipation for her "dearest sister" to join her on this special day.

[via Hyperallergic and Heritage Daily, cover image via The Vindolanda Trust]
Receive interesting stories like this one in your inbox
Also check out these recent news