Don't miss the latest stories
Share this
DALL-E AI Art Tool Opens For First Million On Waitlist, With 'Fixes' To Bias
By Mikelle Leow, 21 Jul 2022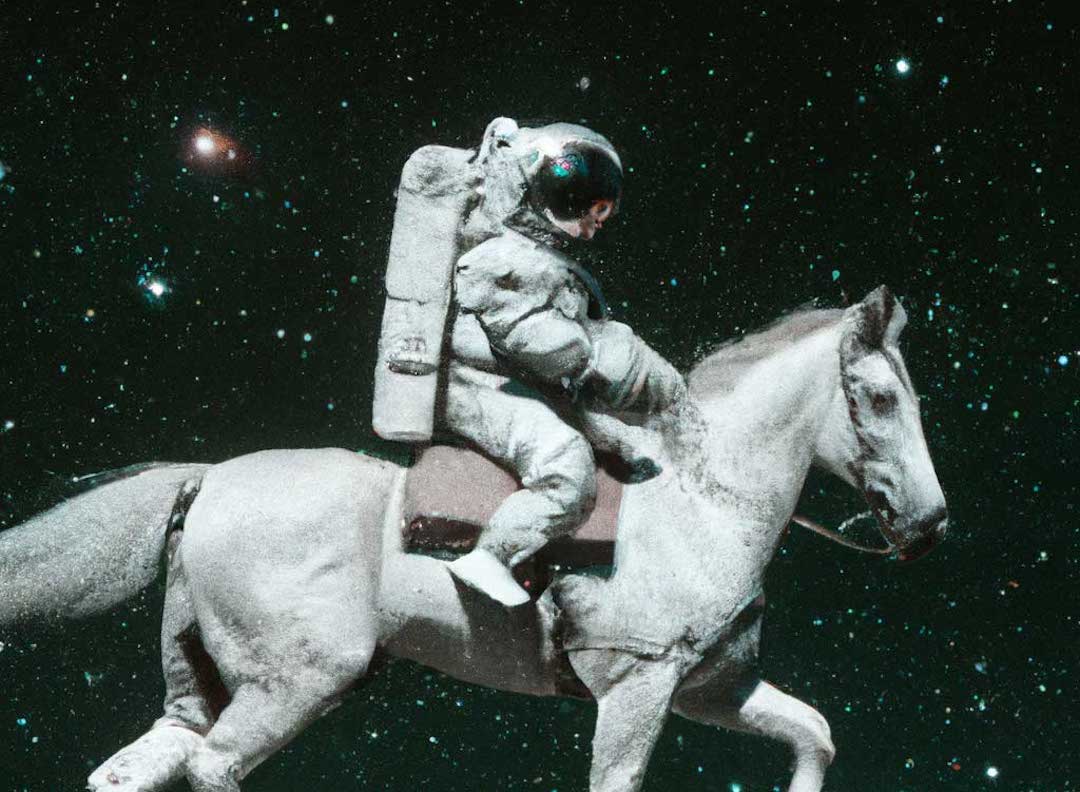 These days, you won't need to know how to draw or be proficient with graphics editors to create art. It's an exciting concept—with artificial intelligence subbing in for your paintbrush, you'll only have to instruct the robot what to do with your usual language and it can produce several versions, in seconds.
Over the past months, the world has been left in awe—with a tinge of terror—by AI's take on creativity. Get it to dream up a bowl of soup, and it can imagine it in space or in the style of Jean-Michel Basquiat. Ask it to design a KFC advertisement, and it can show you how Salvador Dalí could have done it. All it takes is a text description.
So it comes as no surprise that literally millions have lined up to join OpenAI's DALL-E 2 beta program. Now, the Microsoft-backed AI lab is opening this platform of possibilities to a million people on the waitlist—but not without a few tweaks to handle the algorithm's innate gender and racial bias.
To fine-tune DALL-E 2 for public access, OpenAI shared the tool with some 100,000 users on an invite-only basis and received considerable feedback from them. Cosmopolitan was among those early adopters, and it made use of its privileges by designing a mean magazine cover.
DALL-E beta will now be available as a paid service, and the good news is it'll be friendly on the wallet.
As announced in a blog post, the subscription will only set you back US$15 for 115 credits. One credit entitles users to one text prompt, which will deliver four images. To do the math, you'll receive 460 AI-created images for just US$15.
Subscribers will also be gifted 50 free credits in their first month, along with 15 free credits in their second month.
View this post on Instagram
With their membership, users will be able to utilize DALL-E's artistic prowess for commercial purposes, including designing brochures and illustrating children's books. They'll also be able to "edit" images using natural language and save the images in a dedicated collection.
While DALL-E 2 is opening its doors to a million people, it will only do so in phases over the coming weeks.
OpenAI remains cautious about opening the floodgates. Racism and gender prejudices continue to be baked into artificial intelligence, and scientists haven't been able to find a fix.
As a temporary solution to complaints by early adopters, the platform has turned to datasets believed to be more representative of a global audience. It's glossing over the problem, sure, but OpenAI claims that DALL-E 2 is now 12 times more likely to generate images of people from diverse backgrounds than the earlier invite-only version, the MIT Technology Review reports.
Intrinsic changes are crucially needed, and OpenAI promises to pause the program whenever inclusivity-related updates are necessary.
In addition, OpenAI has purposely made it impossible for users to create realistic imagery of real people, including famous figures, to prevent abuse of the system.
It's apparent that tools like DALL-E will propel art accessibility to new heights. In line with this vision, OpenAI says it will bring subsidized access to artists in need of financial assistance.
[via MIT Technology Review and TechRadar, images via OpenAI]
Receive interesting stories like this one in your inbox
Also check out these recent news