Don't miss the latest stories
Share this
'Artificially Wes Anderson' Dreams Up Picturesque Cinematic Scenes Using AI
By Mikelle Leow, 12 Aug 2022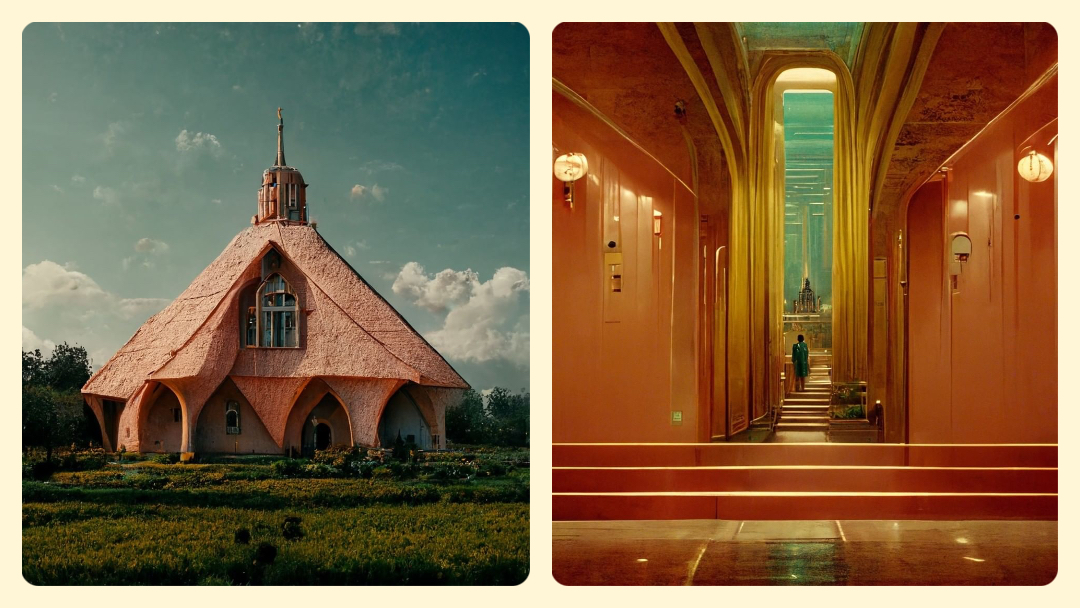 It turns out that artificial intelligence has a keen filmmaker's eye too.

In the dawn of surreal, AI-generated art, Amsterdam-based visual artist Simon Carr has harnessed the power of Midjourney to create Artificially Wes Anderson, a series of stirringly beautiful scenes envisioned by artificial intelligence in the perceived eye of Wes Anderson.
As the name suggests, Artificially Wes Anderson pairs symmetry with dreamlike pastels that have been muted like a fading memory—signature qualities of The Grand Budapest Hotel, The Royal Tenenbaums, The Darjeeling Limited, and the like. The series is reminiscent of the Accidentally Wes Anderson fan project, in which Wes Anderson-like scenes are captured around the world. Only this time, the images are deliberately Wes Anderson.

According to Abduzeedo, Carr felt drawn to work on the charming series as Midjourney has gained a reputation for spitting out dystopian-esque art.

From colorful, fairycore architecture to whimsical interiors and well-composited scenes, the execution is perfect, and there's no doubt that Midjourney has gotten the memo. Petition to rename it Wes A.I.nderson?

Admire some Wes Anderson-inspired imagery below, and don't forget to follow the @artificiallywesanderson Instagram account to watch this collection unfold.
Image by Artificially Wes Anderson and featured with permission
Image by Artificially Wes Anderson and featured with permission
Image by Artificially Wes Anderson and featured with permission
Image by Artificially Wes Anderson and featured with permission
Image by Artificially Wes Anderson and featured with permission
Image by Artificially Wes Anderson and featured with permission
Image by Artificially Wes Anderson and featured with permission
Image by Artificially Wes Anderson and featured with permission
Image by Artificially Wes Anderson and featured with permission
Image by Artificially Wes Anderson and featured with permission
Image by Artificially Wes Anderson and featured with permission
[via Abduzeedo, images by Artificially Wes Anderson and featured with permission]
Receive interesting stories like this one in your inbox
Also check out these recent news