Don't miss the latest stories
Share this
Tesla Cybertruck Will Be 'Waterproof Enough' To Work As A Boat When Necessary
By Alexa Heah, 30 Sep 2022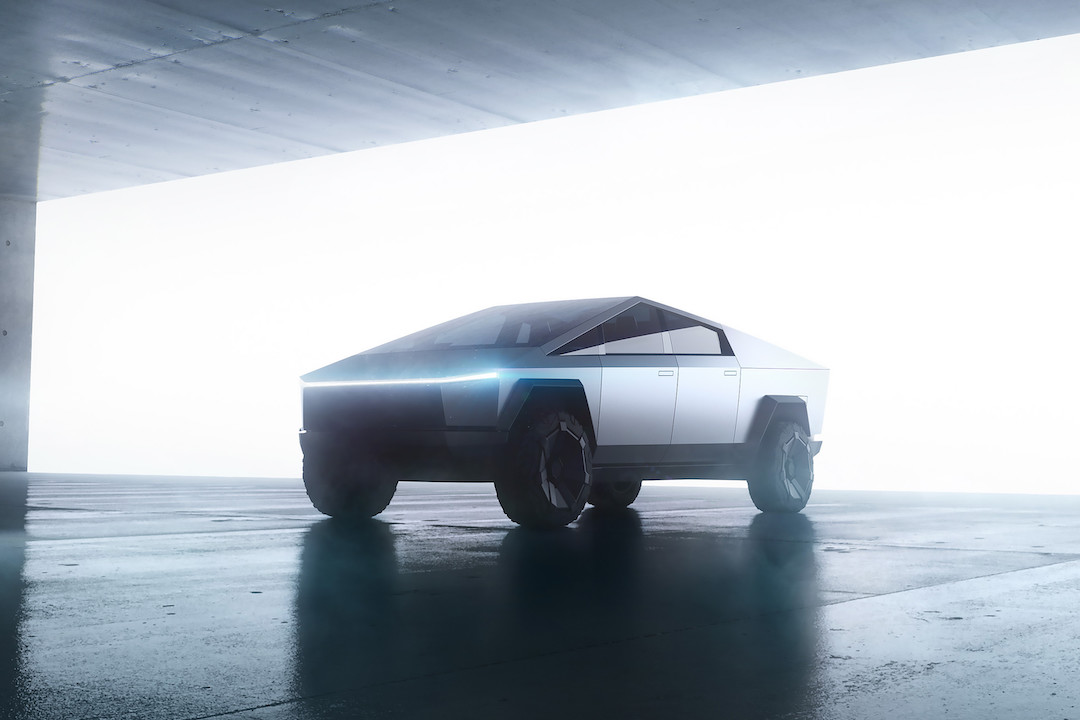 While the Tesla Cybertruck was first announced all the way back in 2019, it has yet to grace the roads, though the latest update from the company signals that production could finally start next year.

Meant to be an electric vehicle that merges the performance of a sports car with the functionality of a pick-up truck, it now appears this do-it-all vehicle could double (or triple) up as something else—a boat.

"Cybertruck will be waterproof enough to serve briefly as a boat, so it can cross rivers, lakes, and even seas that aren't too choppy," Musk explained in a tweet.

"Needs to be able to get from Starbase to South Padre Island, which requires crossing the channel," he added.
But as one skeptic puts it:
if you drive your car off a cliff it serves briefly as a plane https://t.co/59OXGmIQGJ

— blaine capatch (@blainecapatch) September 29, 2022

Jokes aside, according to Electrek, the buoyant factor means the Cybertruck will be tasked with traversing the water for an estimated 1,100 feet, if it travels along the shortest route to the island.

As ZDNet notes, there's been a long history of innovators looking to create vehicles that function as boats, harking back as early as the 1960s.
However, most attempts have been unsuccessful, which is why we don't often see such contraceptions on our daily commute.

This makes Tesla's announcement a significant one, though not everyone's convinced the company will be able to pull it off.

Many have pointed back to when Musk tried to demonstrate the strength of the Cybertruck's window by throwing a metal ball at it, which ended up shattering it instead of being resisted.

The Tesla CEO is poised to share more details on when buyers can expect to receive their highly-anticipated vehicles in the near future.
Needs be able to get from Starbase to South Padre Island, which requires crossing the channel

— Elon Musk (@elonmusk) September 29, 2022
Receive interesting stories like this one in your inbox
Also check out these recent news