Don't miss the latest stories
Share this
Adobe Users Working With PANTONE Colors Now Have To Pay To Unlock Them
By Nicole Rodrigues, 31 Oct 2022
Update: Adobe has responded to say that it is "currently looking at ways to lessen the impact on our customers" as PANTONE revises its business model. At present, users have access to up to 14 color books through Creative Cloud subcriptions. The full statement can be found below.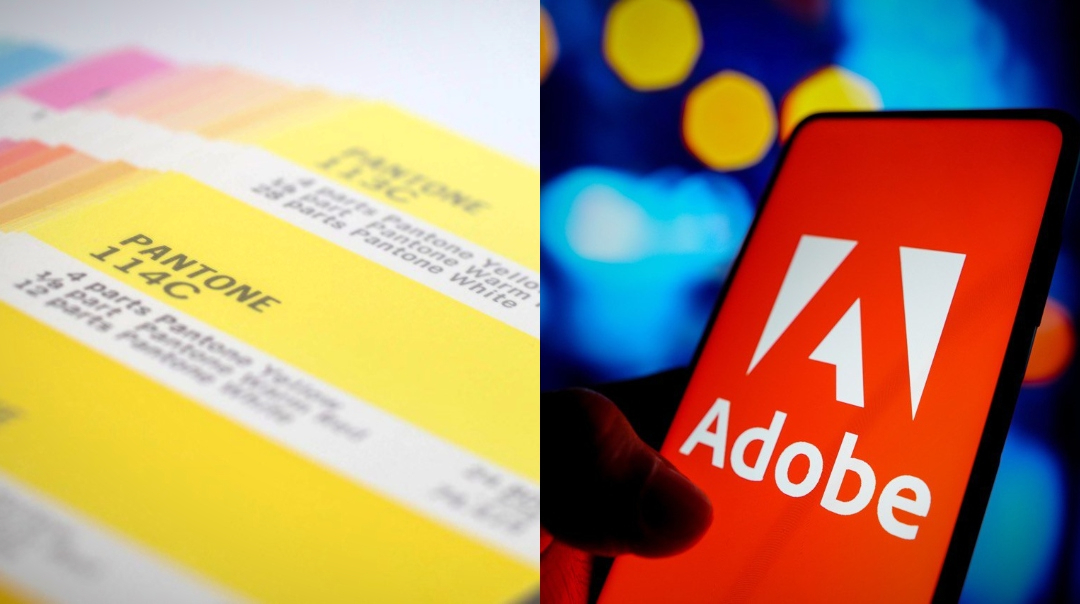 If you are an avid user of Adobe Photoshop, we may have important news for you. The creative studio is taking away PANTONE's extensive library of colors, and they now reside behind a paywall on top of your monthly Photoshop subscription come November.
The move was first noticed by artist Iain Anders, who brought it to the attention of other creatives on Twitter. From his observations, users must pay an extra US$21 to access the catalog.
Fun times ahead for #Adobe designers. Today, if you open a PSD (even one that's 20 years old) with an obscure PANTONE colour, it will remove the colour and make it black. Pantone want US$21/month for access, and Solid Coated goes behind the paywall in early November. pic.twitter.com/BUxzViYFaQ

October 28, 2022

Moreover, you will be met with blacked-out spaces if you browse your current and old projects on the platform, which has used PANTONE's shades.

Those who have been keeping up with either company would have known that both brands announced last year that they would remove the collection of hues from Adobe Photoshop, Illustrator, InDesign, Adobe Color, and the Adobe Capture mobile app.

When the news came out, PANTONE insisted it was not due to a conflict of interest but that Adobe had not updated its software, the colors may have been outdated, and hundreds of new hues were missing from the library.

The move was supposed to take effect in March of this year, but it has been postponed until now.
Update (Nov 7, 2022): In a statement, Ashley Still, senior vice president, digital media marketing, strategy & global partnerships at Adobe responds: "As we had shared in June, PANTONE decided to change its business model. Some of the PANTONE Color Books that are pre-loaded in Adobe Photoshop, Illustrator, and InDesign were phased-out from future software updates in August 2022. To access the complete set of PANTONE Color Books, PANTONE now requires customers to purchase a premium license through PANTONE Connect and install a plug-in using Adobe Exchange."
"We are currently looking at ways to lessen the impact on our customers. In the meantime, customers also have access to up to 14 extensive color books through Creative Cloud subscriptions," Still adds.
"Adobe Creative Cloud empowers creators with flagship apps like Photoshop, Illustrator etc. to create wherever inspiration strikes and now offers innovations like Share for Review for collaboration, new AI tools to simplify complex tasks, and powerful image editing within the browser."
Receive interesting stories like this one in your inbox
Also check out these recent news