Don't miss the latest stories
Share this
DeviantArt Launches AI Art Generator That Aims To Treat Creatives 'Fairly'
By Alexa Heah, 12 Nov 2022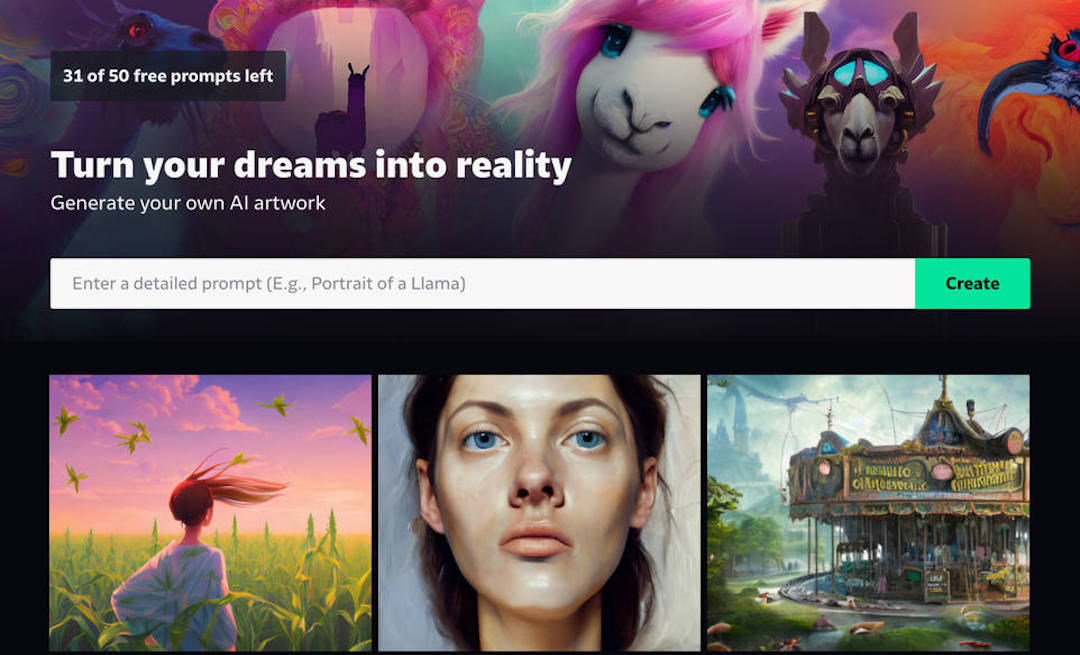 While many in the art community rue the rise of artificial intelligence (AI) art generators, it appears the technology is here to stay. As such, DeviantArt has launched its own generator—dubbed DreamUp—that claims to ensure "creators and their work are treated fairly."

What exactly does an AI generator do? Refuting that the models "simply output a collage sourced from a bunch of images," the site explains that, in actuality, the algorithm "looks at millions of images to understand shapes, patterns, and colors—similar to how an artist might search the web for photos of a tiger before drawing their own tiger—and then creates a brand-new image."

One of the main gripes artists have with current generators is that they haven't been asked to provide consent for their works to be used to train these AI models. To address this, DreamUp will offer users the ability to accept or decline what's fed into the algorithm.

Following feedback from the community, the platform notes that all artworks will be automatically labeled as not authorized for use in AI datasets, unless a user indicates otherwise. With a 'noai' option, the site emphasizes it is the only platform allowing creators to safeguard their content from AI databases if they so wish.
Update: We heard the community feedback, and now ALL deviations are automatically labeled as NOT authorized for use in AI datasets. https://t.co/QnTPc3TA8a pic.twitter.com/pnQVgIsFkA

November 12, 2022


In addition, this 'noai' directive protects media files downloaded directly from the site's servers, with DeviantArt urging other platforms to implement similar measures by making its tool available for use by all.

For artists willing to allow their works to be used as direct inspiration for DreamUp, they will be "clearly credited" when the final image is generated. Such pieces will be automatically tagged as AI art, with the user's prompts appearing together with the image.

To cater to users who don't wish to see the influx of AI-generated art on the platform, all images from DreamUp will be tagged as such, allowing artists to hide posts under the topic so they won't clutter up the main feed.

Users who have yet to upgrade to the premium Core package on DeviantArt will enjoy five free prompts to use with DreamUp. Head here to find out more.
View this post on Instagram
[via Engadget and DeviantArt, cover image via DeviantArt]
Receive interesting stories like this one in your inbox
Also check out these recent news