Don't miss the latest stories
Share this
Online Art Communities Are Banning AI-Generated Works From Their Sites
By Alexa Heah, 13 Sep 2022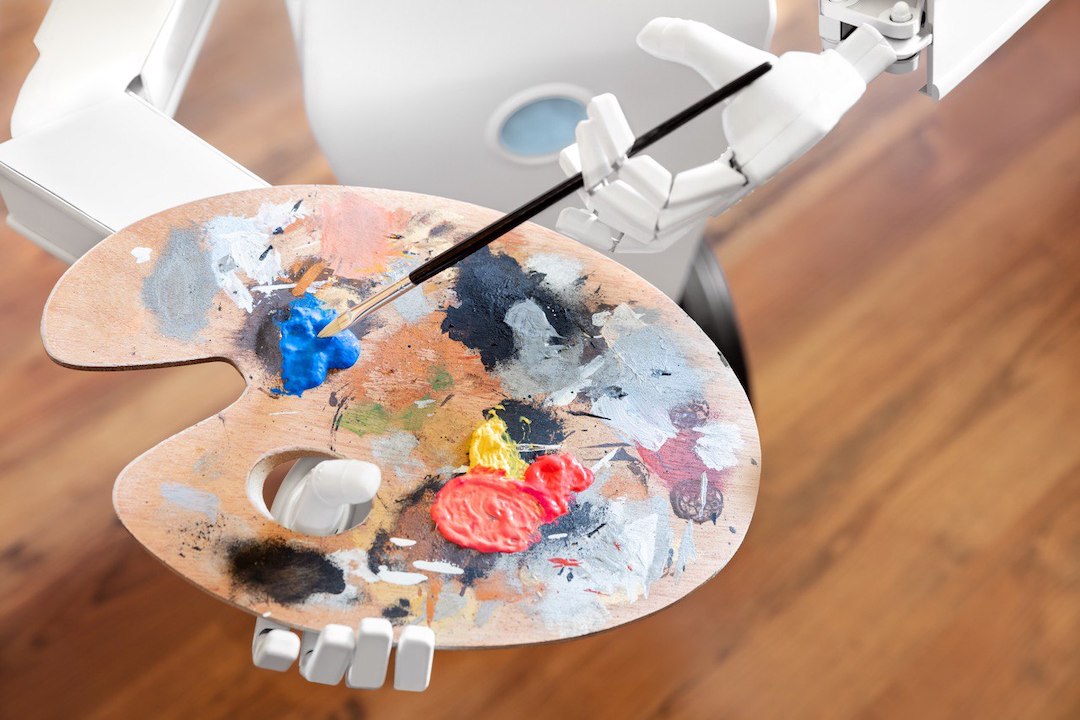 Just weeks ago, the art world dove head-first into a debate that's been threatening to occur for years: do images created by artificial intelligence (AI) really count as art?

Many visual artists took to social media to share their opinions following a viral story that an AI-generated artwork had won first prize at a State Fair, with most disagreeing with the premise.

Now, the situation looks to have snowballed into an even greater melee, with popular online art communities taking steps to ban pieces created by DALL-E 2, Midjourney, and Stable Diffusion from their sites.

Due to the overwhelming number of AI-generated images being uploaded daily, sites including Newgrounds and Inkblot Art have recently come up with barriers-to-entry to curb the presence of such artworks within the communities.
Hi, we mentioned a few days ago that we have a no tolerance for AI art & working on updating our ToS in coming day for this which you can see in tweet here: https://t.co/5NCCKDYVWv

— 🦋InkBlot @ MEMBERSHIP DRIVE (@inkblot_art) September 9, 2022

According to Waxy, which broke the story, Newgrounds—a 27-year-old art portal—was the first to take action, banning images made with Artbreeder from the site.
Last month, it further rewrote its guidelines, explicitly denying any AI-generated art that was created via machine learning.

The page noted that the technology was permissible in certain instances, such as when a user wanted to showcase character art on top of an AI-generated background.
For such cases, it was still required for the artist to indicate that AI elements were used in the composition, so other users were aware.

InkBlot, a community that was funded on Kickstarter last year, announced last week it had a "no-tolerance" policy against AI art, and was currently working on updating its terms of service to clarify that such images were not permitted.
Me deiciding if i should press like on a painting on deviantart, not knowing whether its AI generated or not pic.twitter.com/fDsGnF2nfF

— Minefacility (@ArtFacility) September 9, 2022

However, artists are calling out the bigger players—such as DeviantArt and ArtStation—to speak out against the flood of AI-generated content. A Twitter user even pointed out that 10 of the 25 images on the front page of DeviantArt were made using AI.

"Canceled my DeviantArt subscription after several years (decades?) of support since it's just a sea of AI images now. I'll consider resubbing if they become a leading force in preserving artists' rights," a fan tweeted.

Will the big names of the online art world show begin curtailing the prevalence of AI-generated art?
While the problem may never be able to be eradicated entirely, it certainly seems that artists worldwide would appreciate a show of solidarity.
[via Ars Technica and Waxy, cover image via Miriam Doerr | Dreamstime.com]
Receive interesting stories like this one in your inbox
Also check out these recent news