Don't miss the latest stories
Share this
MyHeritage 'Time Machine' Turns Selfies Into Lifelike Portraits Through The Ages
By Mikelle Leow, 18 Nov 2022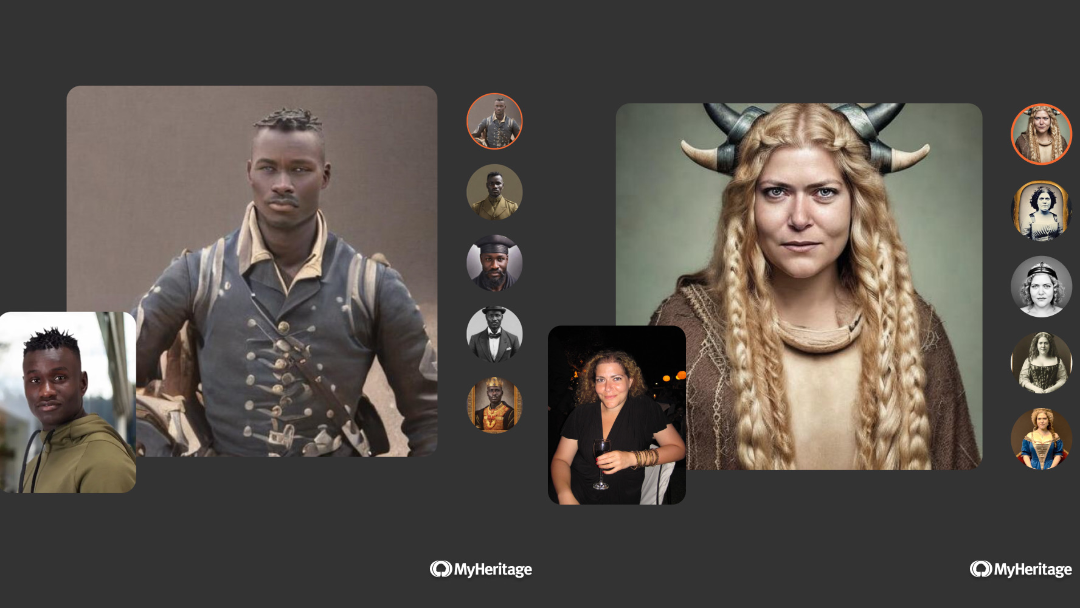 The thought of what kings and queens in paintings would look like today may have crossed your mind. Well, now, you can visualize yourself in their time periods, and perhaps even to the era of the Vikings.

No, scientists haven't invented a time machine yet. However, you can now jump across different parts of history and simultaneously walk in your ancestors' shoes, crowns, veils, armor, and more. MyHeritage, known for its trippy work with bringing photos of dead relatives to life—and even giving them voices—is now turning the focus to you with the new 'AI Time Machine'.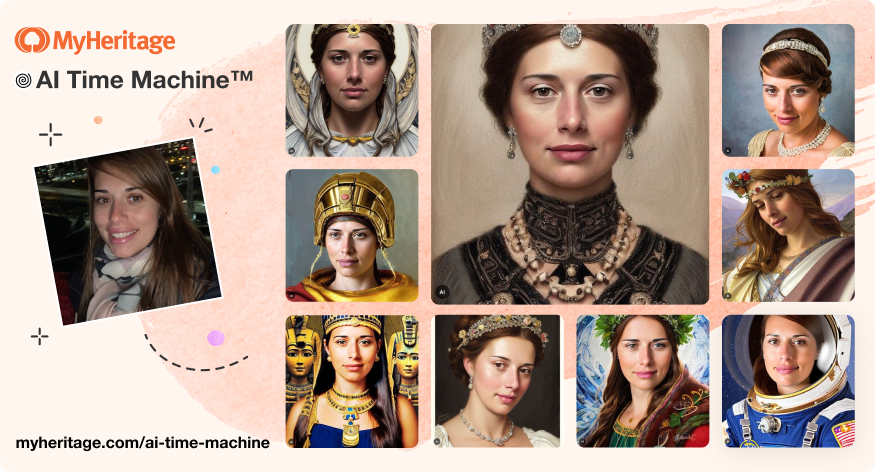 The AI Time Machine is an interesting take on the AI art generators that have burst into the scene recently. It combines the technology of Stable Diffusion, an open-source text-to-image tool; and that of Astria, another AI image generator whose platform was licensed by the company; to transform your selfies into hyperrealistic portraits depicting time periods from before.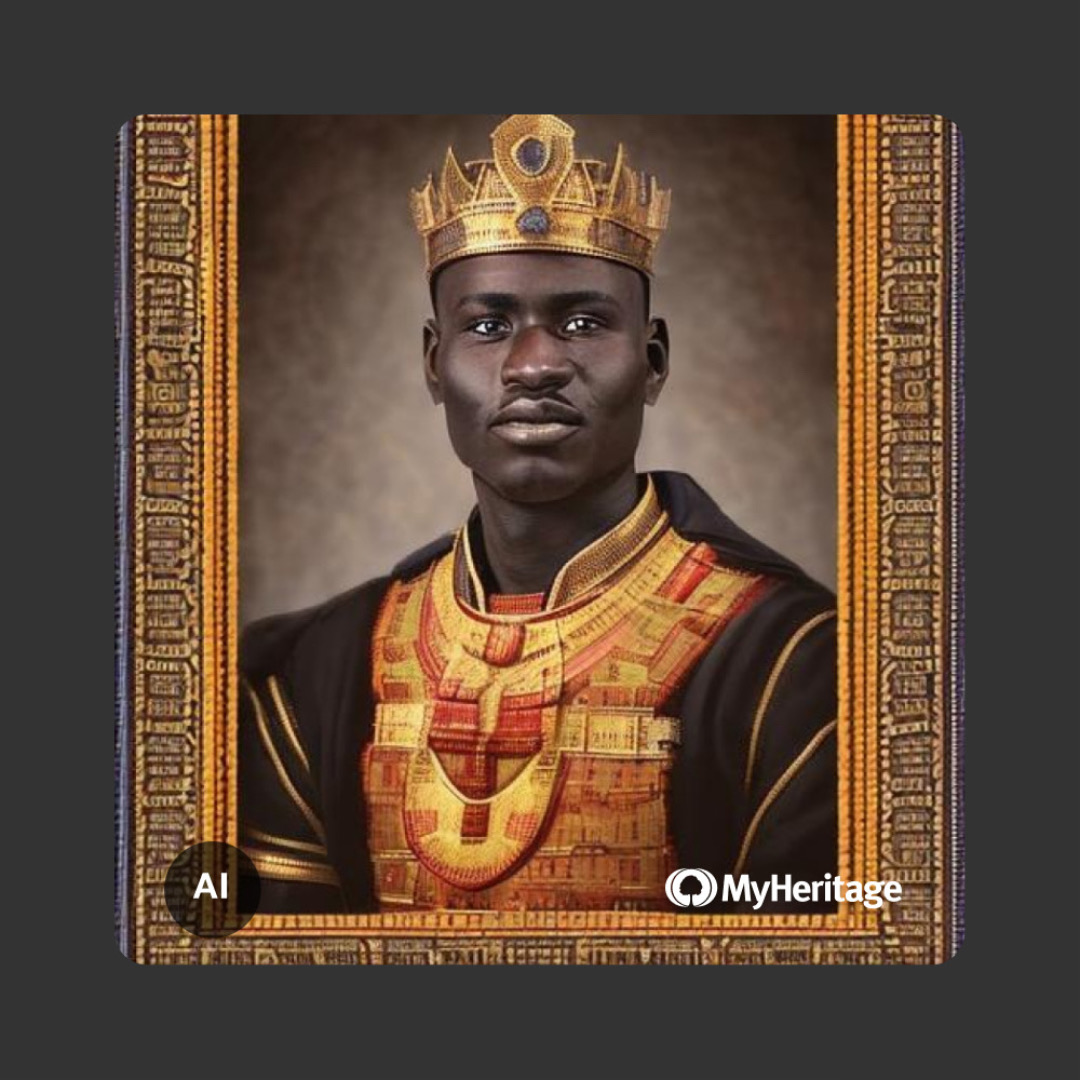 For an accurate snapshot, MyHeritage asks that you upload 10 to 25 photos of yourself in various settings and poses. After which, the process is as simple as clicking a few buttons and watching yourself being portrayed in different historical eras.

"With only a few clicks anyone can see themselves as an ancient Greek warrior, an Egyptian pharaoh, a medieval knight, a Victorian lady, a hippie from the 1960's, or an astronaut in space," the platform shares in a statement sent to DesignTAXI.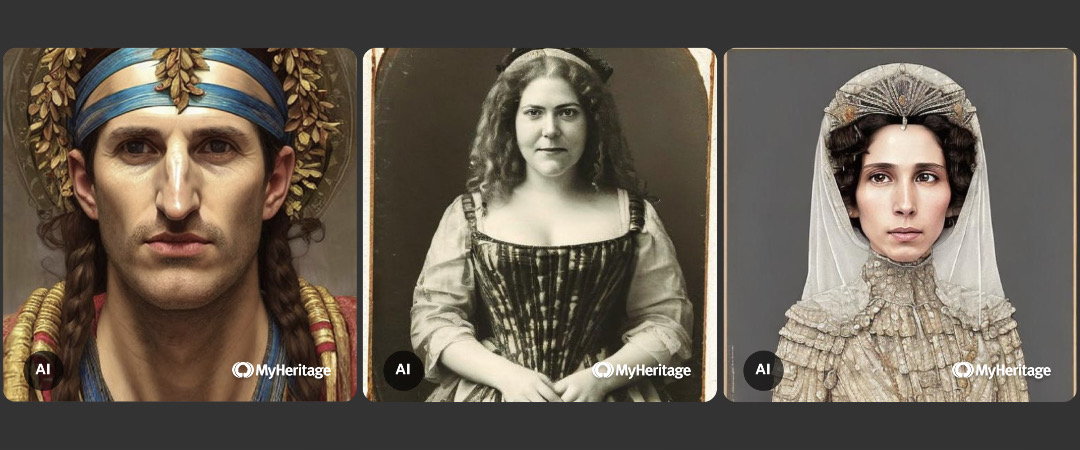 All fun aside, the tool also serves as a gripping reflection that you are the outcome of all the people who came before you.

The results can be downloaded as a collage of eight pictures, or as individual portraits, to be shared on social media or saved as profile "photos."

On that note, the company stresses that the images are generated by AI and aren't authentic photos. For transparency purposes, the results will be watermarked to let others know that the portraits are synthesized.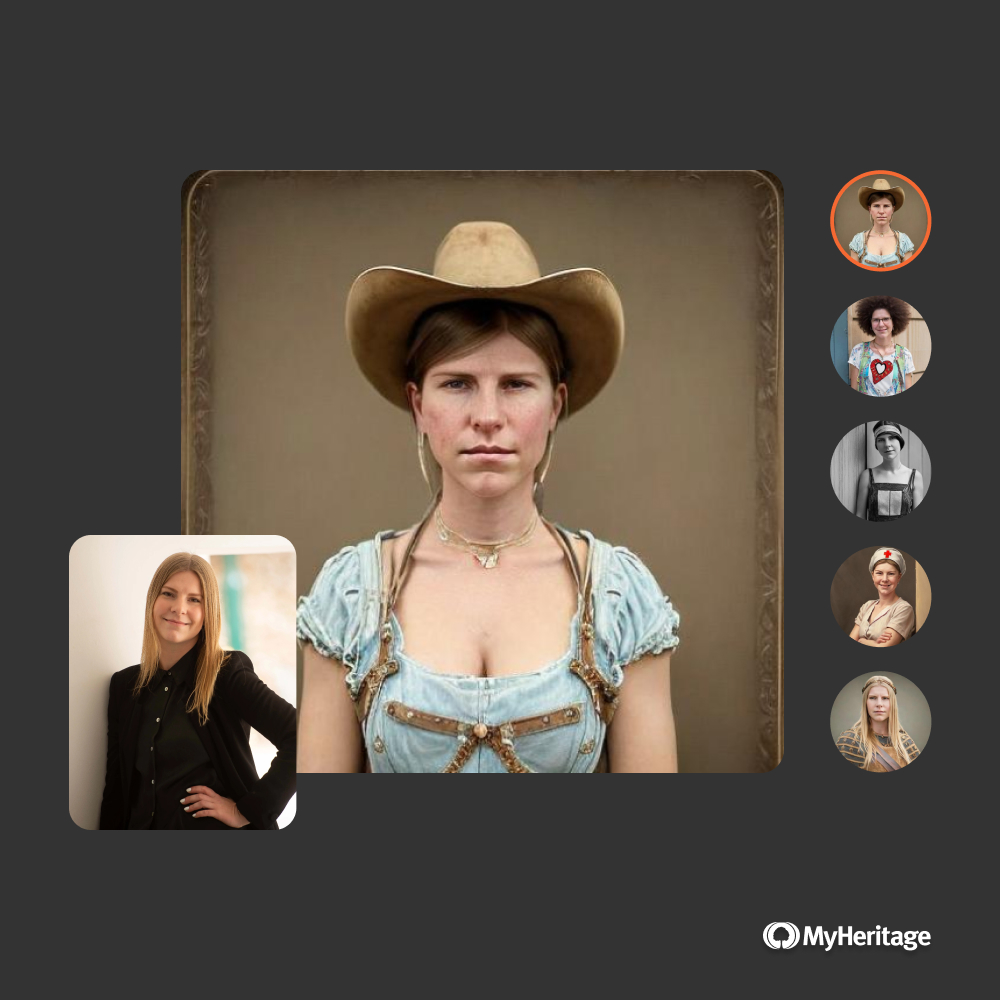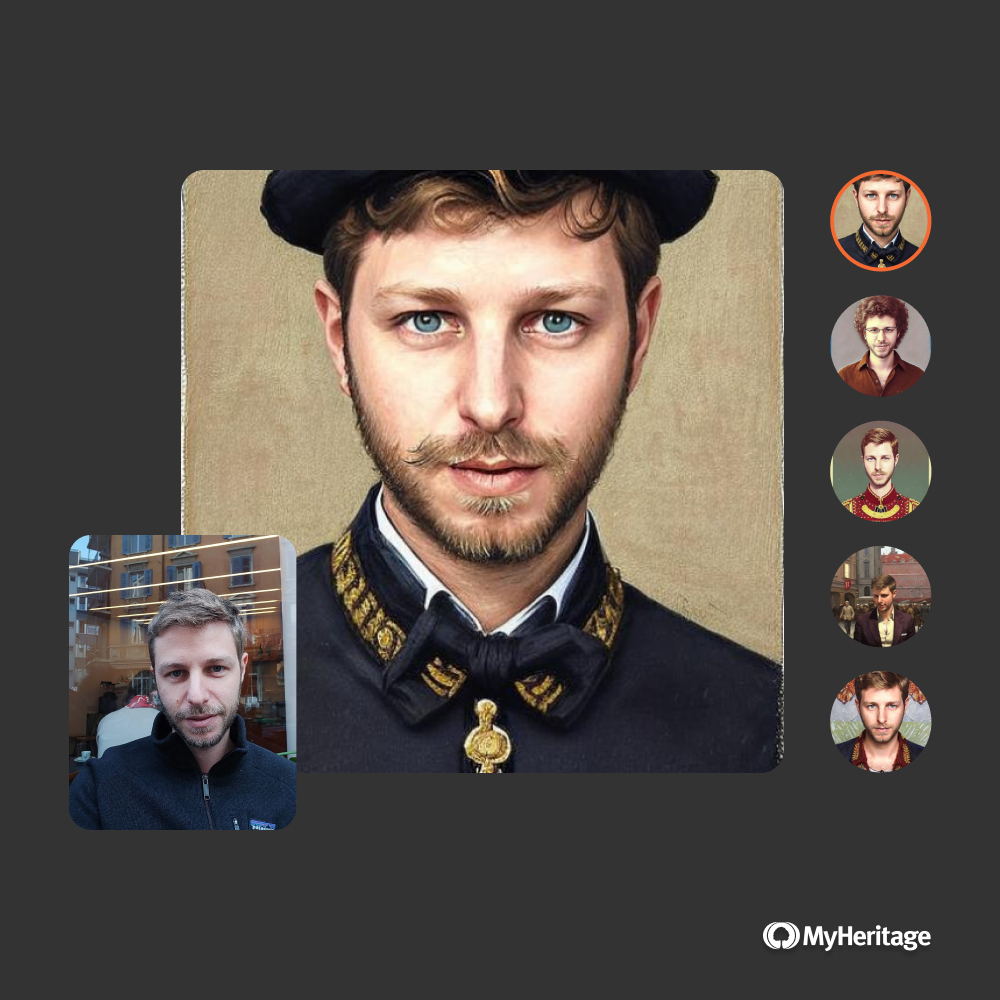 The AI Time Machine can now be accessed from your desktop or mobile web browser, and will be free for an introductory period. During this time, users can upload selfies of one model and receive 50 themes, totaling to 400 images. Those on MyHeritage's Complete plan will be able to generate more pictures.

After the trial period, AI Time Machine will be a paid feature, with a one-time purchase enabling 160 images and 20 themes for one subject.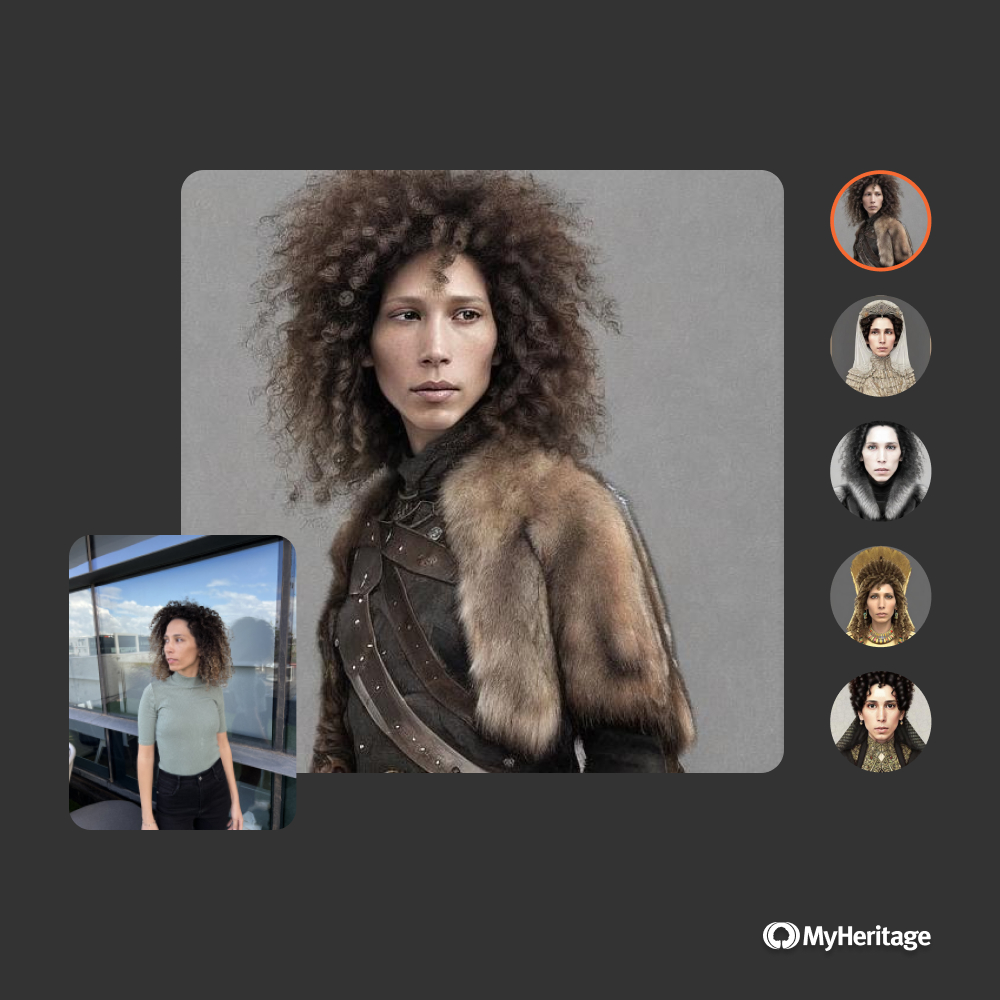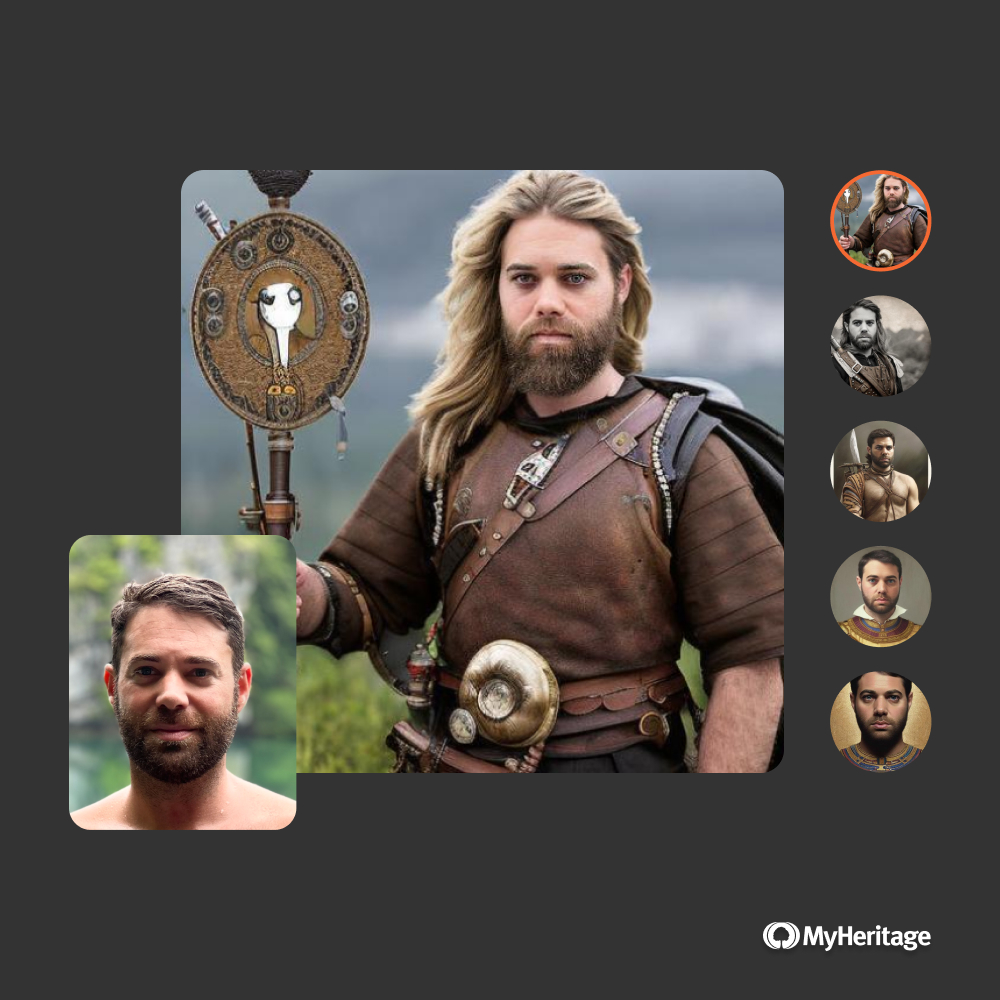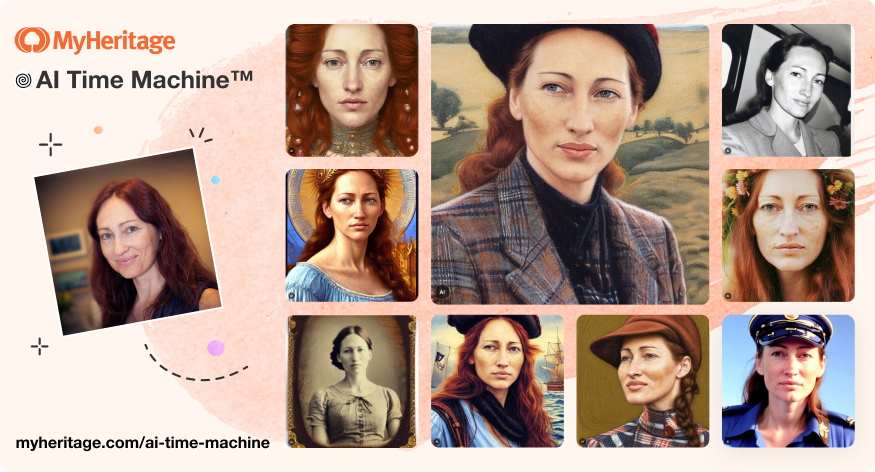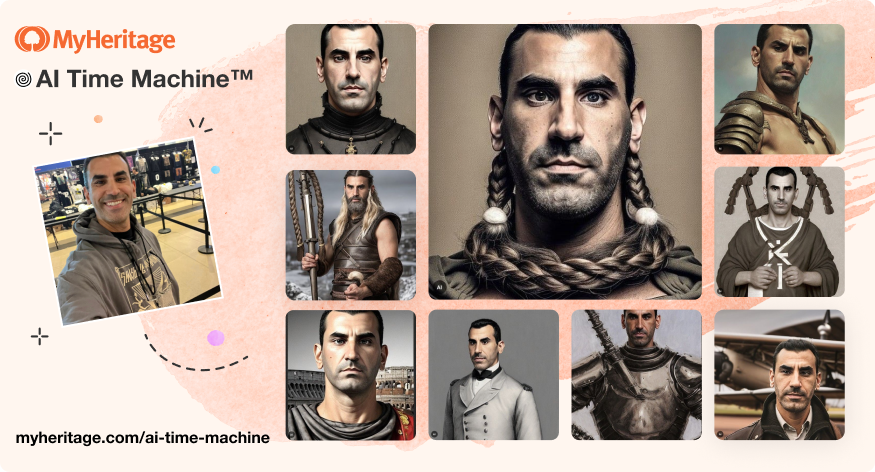 [via MyHeritage, images courtesy]
Receive interesting stories like this one in your inbox
Also check out these recent news