Don't miss the latest stories
Share this
Bob Iger Returns From Retirement To Replace Disney CEO Bob Chapek Immediately
By Mikelle Leow, 21 Nov 2022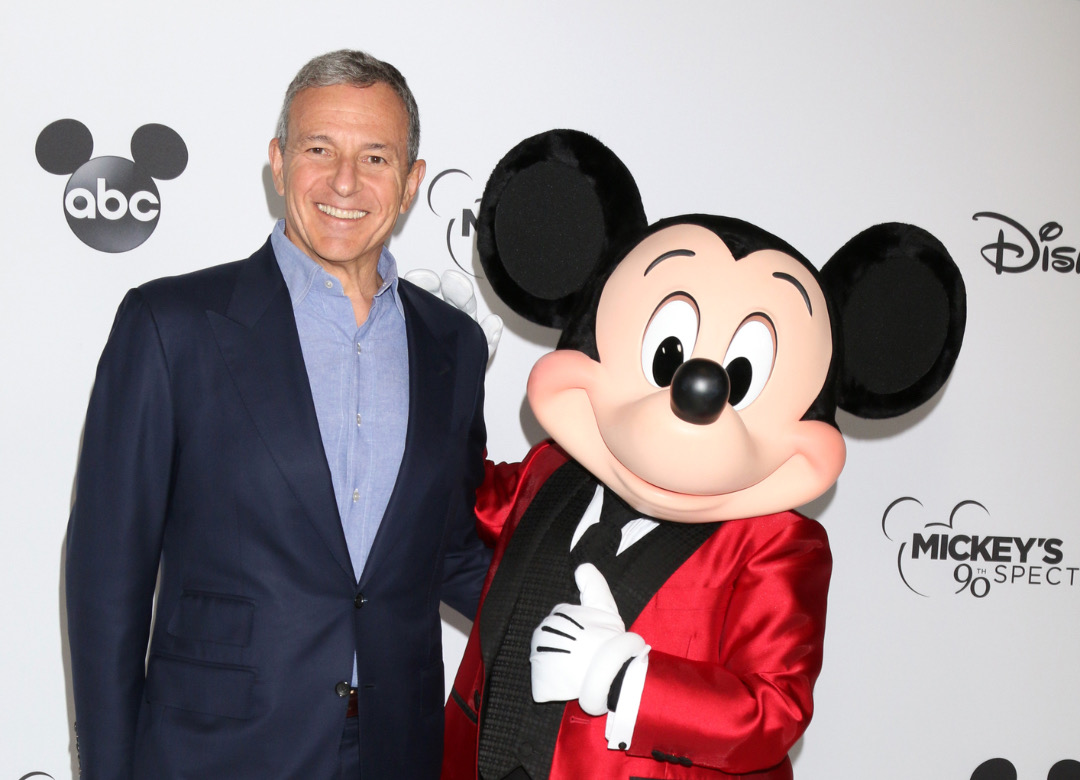 In an unprecedented move, Bob the First has reclaimed the entertainment throne from his successor.

Robert Allen Iger, who had served as Disney's CEO from 2005 through 2020, told employees that it was with an "incredible sense of gratitude and humility" with a tinge of "amazement" that he'd announce his return to the role once again, as cited in an internal email obtained and published by CNBC. The Walt Disney Company has since confirmed the news, adding that the transition will take place effective immediately.

Iger personally handpicked his replacement, Bob Chapek, to lead the House of Mouse and had long backed the latter as his would-be successor. However, they'd fall out in April 2020 after Iger told the New York Times that he'd stick around to help Chapek pull through the pandemic's unique challenges, a comment that reportedly left Chapek irate.

Chapek, who has experience managing theme parks, home entertainment, and consumer products, was faced with an unusual set of circumstances during the COVID-19 lockdowns. Nevertheless, the company's stock rose in 2021, though the recent months have seen it plummet.

Disney shares have dipped an approximate 41% thus far in 2022, as of Friday. On November 9, they reached a 52-week low, CNBC reports.

The entertainment conglomerate's Q4 profit and revenue went below Wall Street estimates. It is reported that, after an underwhelming quarterly earnings report, Chapek planned a hiring freeze, layoffs, and cost cuts across the company.

Chapek, whose contract to remain as CEO was extended just this year, drew flak over his initial lack of action toward Florida's 'Don't Say Gay' law. It was his own employees at Pixar who sounded him out in an open letter revealing that Disney leadership had shut down pitches involving inclusive characters and scenes.

"We thank Bob Chapek for his service to Disney over his long career, including navigating the company through the unprecedented challenges of the pandemic," pens Susan Arnold, Chairman of the Board, in Disney's announcement. "The Board has concluded that as Disney embarks on an increasingly complex period of industry transformation, Bob Iger is uniquely situated to lead the Company through this pivotal period."
The Walt Disney Company says Chapek personally stepped down from his role.
It adds that Iger is "greatly admired by Disney employees worldwide," enabling a "seamless" immediate transition.

Expressing only kind words for the new leader, the company writes: "Mr Iger built on Disney's rich history of unforgettable storytelling with the acquisitions of Pixar (2006), Marvel (2009), Lucasfilm (2012), and 21st Century Fox (2019), and the landmark opening of Disney's first theme park and resort in mainland China, Shanghai Disney Resort; and the release of a number of record-setting films including Marvel's Avengers: Endgame, Disney's Frozen and Frozen 2, and the groundbreaking movie Marvel's Black Panther."
"Always one to embrace new technology, Mr Iger made Disney an industry leader through its creative content offerings across new and multiple platforms, including the highly successful launch of the Disney+ streaming service in November 2019 and ESPN+ in 2018," Disney elaborates.

Iger's comeback has been likened to Steve Jobs' return to Apple 12 years after he had cut off ties with his brainchild.

As he holds onto the position, Iger will help Disney guide and select a new successor, says the company.

"I am extremely optimistic for the future of this great company and thrilled to be asked by the Board to return as its CEO," notes Iger. "Disney and its incomparable brands and franchises hold a special place in the hearts of so many people around the globe—most especially in the hearts of our employees, whose dedication to this company and its mission is an inspiration. I am deeply honored to be asked to again lead this remarkable team, with a clear mission focused on creative excellence to inspire generations through unrivaled, bold storytelling."
[via Variety and CNBC, cover photo 193909243 © Hutchinsphoto | Dreamstime.com]
Receive interesting stories like this one in your inbox
Also check out these recent news