Don't miss the latest stories
Share this
BMW Transforms The Golf Cart Into A Street-Legal Electric Hangout On The Go
By Mikelle Leow, 22 Nov 2022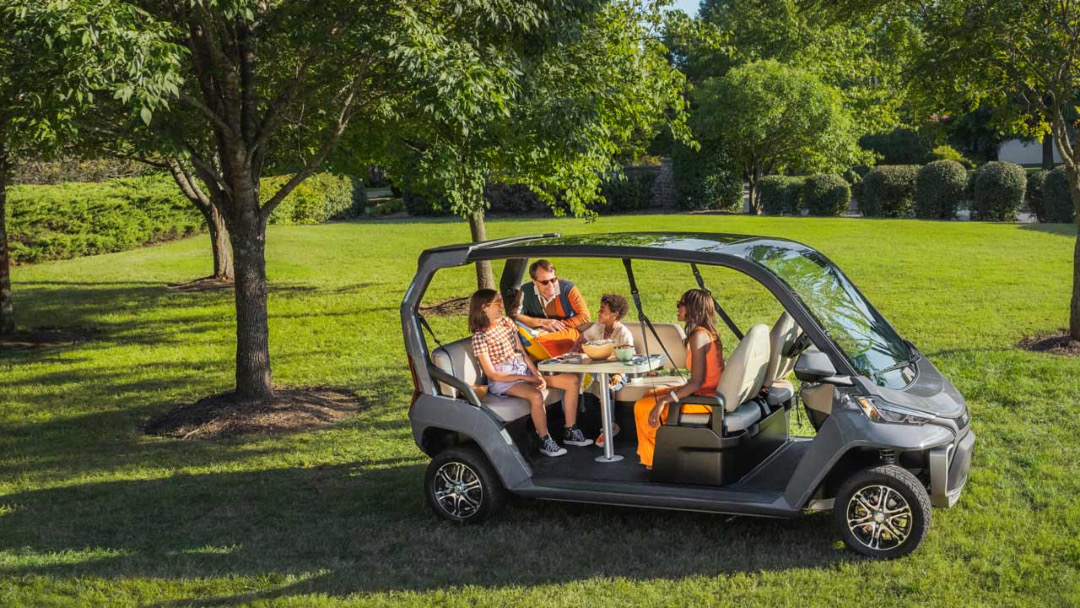 This era of remote work and play has mobilized the preference for a minimal life that you can take on the go. The last few years have also conceived a series of conceptual vehicles that double as portable lounges.
Now, one of those visionary automobiles is coming alive… in the form of a golf cart. Prominent golf cart maker Club Car has unleashed a model that looks like a golf cart but is, rather, a slower-moving car with sweet amenities for hosting and partying.

Although shaped like a golf cart, the 'Cru', designed by BMW's design innovation lab Designworks, is a "low-speed vehicle" approved as street-legal by the Department of Transportation and "can be driven on most public roads per local regulations," safely steering your hangout sessions beyond the golf course or country club to roads with speed limits of 35 mph. The micro-mobility solution, which travels on electric power steering, runs at a maximum speed of 25 mph, about the speed of an electric scooter.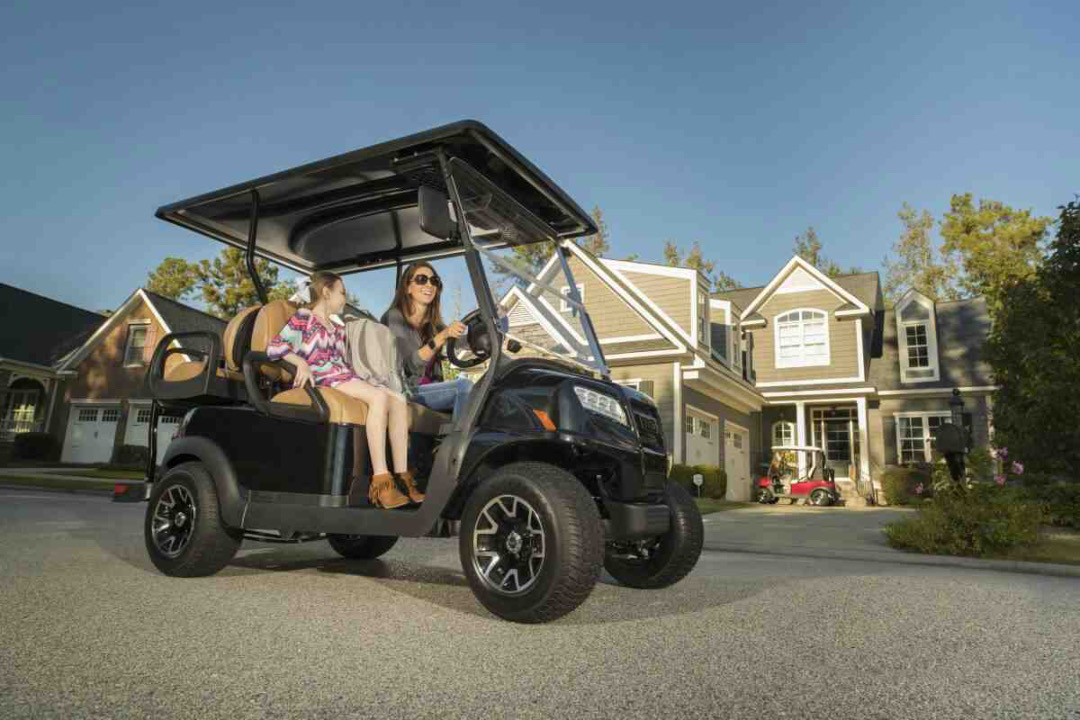 According to Fast Company, the Cru has been four years in the making. Work for it began after extensive research showed that people like taking their golf carts to meet their friends and catch up with them in-car. Drivers would, for instance, park in their driveways, with their vehicles facing each other, to chat.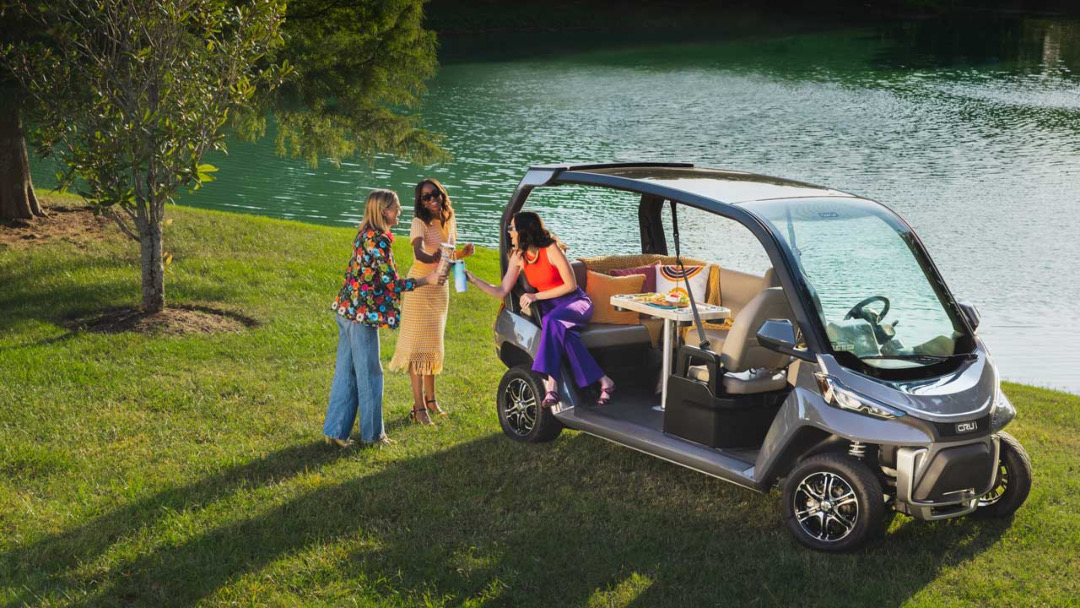 Besides taking inspiration from the golf cart, the electric personal vehicle draws from the luxurious experience of being on a yacht, where occupants "have the comfort of the inside" while being outdoors, Johannes Lampela, director of design at Designworks, explains to the publication.

Cru is longer than a golf cart—albeit slimmer than a regular car—to accommodate these lovely moments of social interaction. The driver and passenger seats can be swiveled back and forth so they face each other, with a detachable table in the middle to steal a bite. It's also good for quick grocery runs, thanks to its battery range of about 20 miles. The car can be charged fully in six to 14 hours.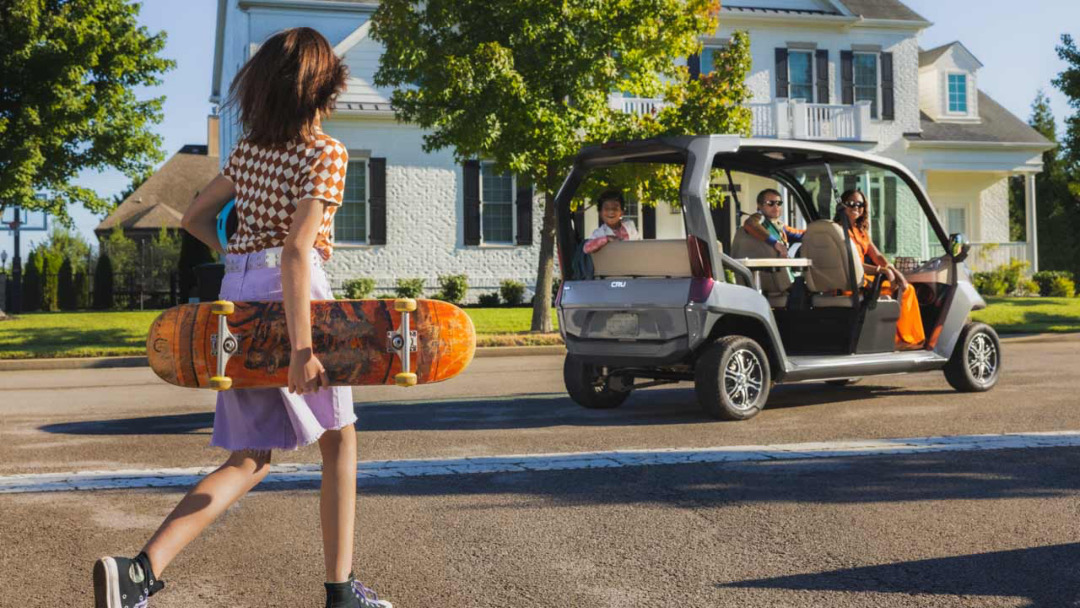 Since the vehicle is made for the road, it won't be open on both sides like the usual golf car, but only on the side that faces the curb; the other half is protected by a glass window. Though, its automotive-grade windshields can be flipped open like its leisurely muse.

Ross Atherton, Club Car's vice president and general manager, describes Cru to be just as much of a destination as where the driver is heading to.

The Cru will first roll out in cities across Arizona, Southern California, South and North Carolina, Florida, and Texas, given its open-air design that predictably makes it ideal for warmer environments. With that being said, Club Car is looking to debut a version with fully-enclosed windows in the near future.
[via Fast Company and GOLF.com, images via Club Car]
Receive interesting stories like this one in your inbox
Also check out these recent news