Don't miss the latest stories
Share this
AI Image Generators Have Finally Accomplished The Art Of Recreating Hands
By Mikelle Leow, 20 Mar 2023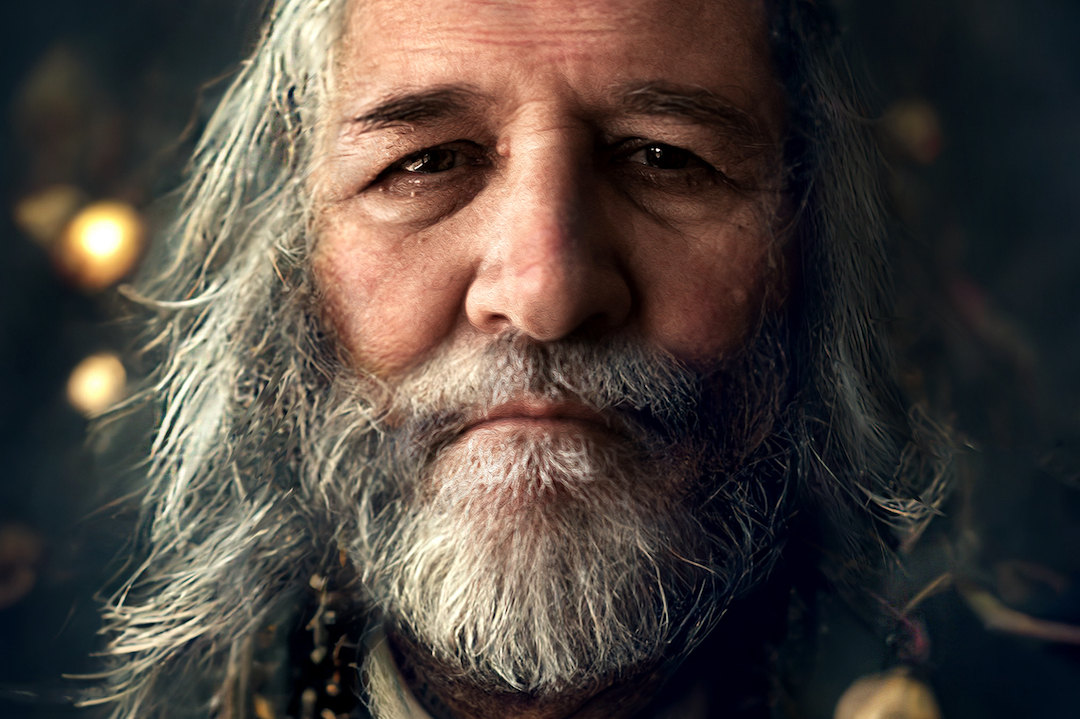 Like many human artists, artificial intelligence has been notorious for not knowing how to draw hands. That seems to have changed with Midjourney's Version 5, which the company says produces more realistic imagery.

Most notably, users have discovered that the latest update overcomes AI's heavy-handed flaws—the only thing that has set photorealistic simulations apart from real photos—and can officially recreate convincing, five-fingered hands.
Show me your hands MidJourney! pic.twitter.com/IoTFAz2h4O

— Matt Wolfe (@mreflow) March 15, 2023

Midjourney v5 can now be accessed as an alpha test by subscribers of its Discord channel. To be clear, while it's getting better at envisioning hands, the tool doesn't yield perfect results all the time.

It's been suggested that text-to-art makers have struggled to replicate human hands because, in photos, faces show up more prominently. In contrast, hands are often presented in various positions and grips, with their fingers sometimes hidden behind other fingers or objects. As a result, AI-generated hands frequently appear with missing, excess, or overly long fingers.

We've arrived at a point where some AI images are virtually indistinguishable from photographs. Now that Midjourney can churn out artwork with five-fingered hands at the snap of your fingers, the likelihood of them fooling humans is stronger.

Del Walker, a 3D character design specialist, cautions users to be warier of newer political imagery, which can now be dreamed up by AI tools more realistically. With Midjourney v5, bad actors can potentially manipulate out-of-hand images of politicians and other powerful figures, and everyone will be none the wiser.
Just a heads-up - Midjourney's AI can now do hands correctly. Be extra critical of any political imagery (especially photography) you see online that is trying to incite a reaction. pic.twitter.com/ebEagrQAQq

March 16, 2023
Having worked with Midjourney's tools extensively, graphic designer Julie Wieland reports that "the lighting and skin texture" in the new update "feels illegal."

See the results of Midjourney's best version, hands-down, for yourself in these compelling images generated by users.
They finally fixed AI hands?!

Yup, all these photos are fake.

Mega improvements in Midjourney v5: pic.twitter.com/IfO4Y5EBTl

— Lorenzo Green 〰️ (@mrgreen) March 10, 2023
"AI can't draw hands"#midjourney v5 👀 pic.twitter.com/9intVqcYj6

— Dreaming Tulpa 🥓👑 (@dreamingtulpa) March 15, 2023
Midjourney v5

Hands… they made human looking hands. pic.twitter.com/ULEIPqxj6N

— ROCKΞT 🚀 (@RocketEGC) March 16, 2023
gpt-4 is cool but midjourney v5 can now do hands pic.twitter.com/VwkCIZV7yh

— fabians.eth (@fabianstelzer) March 16, 2023
5 fingers in Midjourney v5. pic.twitter.com/tEYWIdwcSg

— Smoke-away (@SmokeAwayyy) March 16, 2023
[via Hyperallergic and Ars Technica, images via various sources]
Receive interesting stories like this one in your inbox
Also check out these recent news