Don't miss the latest stories
Share this
United Becomes First Airline In The US To Build Braille Into Plane Cabins
By Mikelle Leow, 11 Aug 2023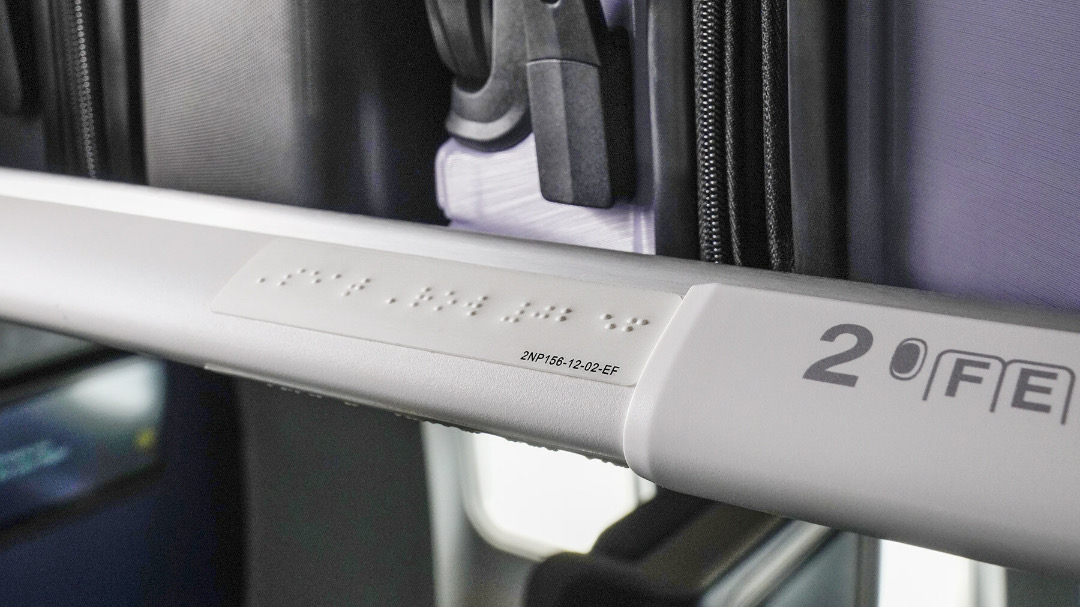 Image via United Airlines / PR Newswire
Keeping true to its name, United is looking to make flying a more harmonious and inclusive experience. The company has announced that it is the first US airline to add Braille to aircraft interiors, empowering millions more travelers to navigate cabins independently and more easily.

The carrier has introduced Braille labels for seat rows, individual seat numbers, and lavatories, making useful signage readable for passengers with visual impairments.

Around 27 million people with disabilities traveled by air in 2019, according to the Department of Transportation, showing an urgency to simplify travel for less abled individuals.

"Finding your seat on a plane or getting to the restroom is something most of us take for granted, but for millions of our customers, it can be a challenge to do independently," shares Linda Jojo, executive vice president and chief customer officer for United. "By adding more tactile signage throughout our interiors, we're making the flying experience more inclusive and accessible, and that's good for everyone."

United Airlines plans to extend Braille signage to its entire mainline fleet of over 900 aircraft by the conclusion of 2026.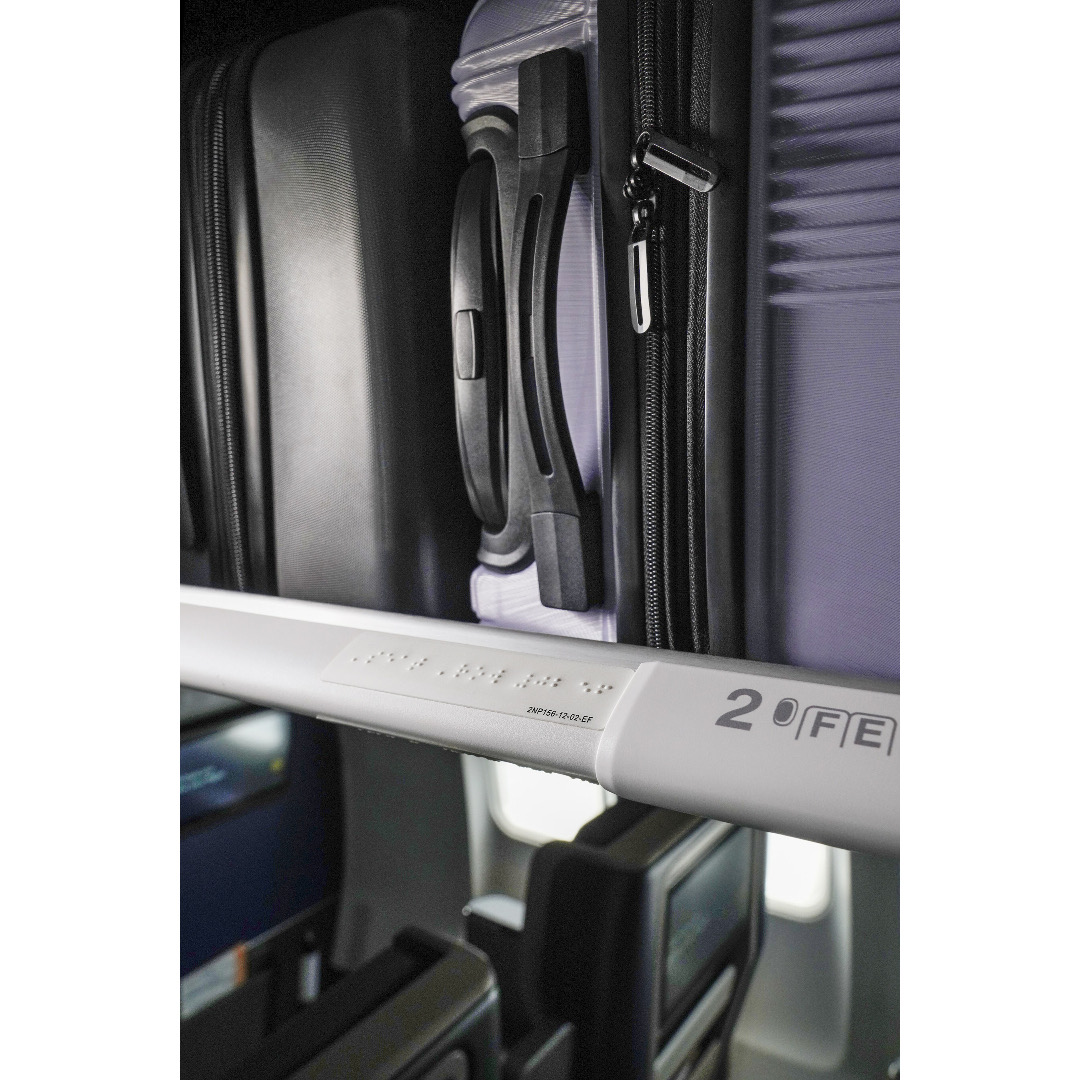 Image via United Airlines / PR Newswire
The company says it has kept its ranking as a Best Place to Work for Disability Inclusion, and retained its top score on the Disability Equality Index benchmarking tool, for the eighth year running.
It is presently also collaborating with prominent disability advocacy groups like the National Federation of the Blind (NFB) and the American Council of the Blind (ACB) to explore additional tactile navigation solutions. Raised letters, numbers, and arrows are among the ideas being explored to provide an even more comprehensive and accessible experience.

These efforts have garnered praise from activists for accessibility. "We applaud United for taking an important step toward making its aircraft more accessible to blind passengers," lauds NFB President Mark Riccobono.

"The flight experience is often frustrating for a number of reasons, one of which is the amount of information that is available exclusively through printed signs and other visual indicators. We hope to continue working with United to explore additional ways to make flying more accessible and less stressful for blind passengers."

Airlines have a long way to go in supporting fliers with disabilities, but they're at least beginning to lift off.

Per the Bureau of Transportation in the US, over 11,000 wheelchairs were mishandled by airplane companies last year.
In June, Delta Air Lines said it would bring unique wheelchair-friendly seats that let passengers roll themselves to their seats to flights.

[via Smithsonian Magazine and CNN, images via United Airlines / PR Newswire]
This article was crafted with assistance from an AI engine, and has been manually reviewed & edited.
Receive interesting stories like this one in your inbox
Also check out these recent news