Don't miss the latest stories
Share this
Here's What A Room Painted In World's Blackest Acrylic 'Musou Black' Looks Like
By Mikelle Leow, 11 Jan 2021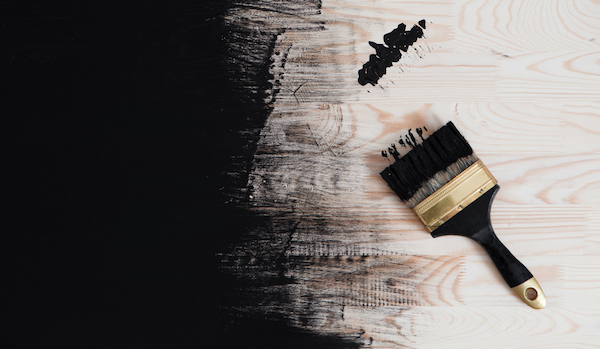 Image via Shutterstock
It's certainly
a fantasy for many to be able to paint their walls pitch-black. While a cool look, it wouldn't be practical to work in a home office where it feels like you're being enveloped in darkness the whole time.
Luckily, one YouTuber
has put this idea to the test so you don't have to. James J. Orgill of The Action Lab channel has created an entire room solely to paint it with
Musou Black
, the world's blackest water-based acrylic paint.
Musou Black,
developed and distributed by Koyo Orient Japan, is available to the public and is able to trap 99.4 percent of light. In contrast, Anish Kapoor's famous
Vantablack material
can absorb 99.96-percent light, but it can only be used in a lab setting and exclusively belongs to him. Vantablack's darkness has since been swallowed by
MIT's Singularity Black
, which can deflect "at least" 99.995-percent direct light.
The closest match
to the commercial Musou Black is
Stuart Semple's
ready-to-buy Black 3.0, which can trap 99-percent incoming light. The artist had taken a stand to Kapoor's monopoly of Vantablack by creating an open-source version that anyone can have access to.
Orgill, whose day job
is an R&D engineer and has a PhD in chemical engineering, put together some walls out of cardboard before decking them in the Musou Black acrylic paint to create what he described to be the "world's darkest room." When he was done, the whole area looked like what you would expect: complete darkness.
Since a room
needs lighting, the YouTuber switched on a lightbulb in the space, which interestingly created an effect similar to the iPhone's studio photography mode.
Describing what it
was like to stand in a Musou Black room, Orgill shared, "It's almost like being in space, where you can only be illuminated directly from the light source, not from any reflected light."
It's riveting,
no doubt, but how long can one stay in a pitch-black space before the loneliness takes over?
If you're keen
to get a bottle of Musou Black yourself, the water-based acrylic paint will take you back
US$25
, excluding delivery costs from Japan.
For obvious reasons,
though, the shade wouldn't be productive for a work-from-home setting.
Here are
some other colors to use or avoid in your home office.
[via
Digg
, cover image via
Shutterstock
]
Receive interesting stories like this one in your inbox
Also check out these recent news